The Division of Hematology and Oncology is focused on improving patients' therapeutic options and quality of life while working to better prevent, diagnose and treat cancer and hematologic disorders.
"Our division houses laboratory-based investigators focused on a broad array of topics, including chemoprevention, cell signal pathways, epigenetics, immune-modulation, and nanotechnology theranostics."
– William J. Gradishar, MD
Read Message from the Chief
Faculty: Meet the Team
View individual profiles of our faculty members and learn about their research and clinical specialties.
See All Faculty
Associate Professor of Medicine (Hematology and Oncology)
My clinical interests include treating gastrointestinal malignancies. My research interests are on improving the quality of cancer care and better understanding the trends in use and expenditure of services and drugs. I am also interested in evaluation of cancer-related health policies.
Assistant Professor of Medicine (Hematology and Oncology)
Dr. Jonathan Moreira is an Assistant Professor of Medicine in the Department of Medicine, Division of Hematology/Oncology at Northwestern University's Feinberg School of Medicine. After receiving dual bachelor degrees at the University of Illinois at Urbana-Champaign, he returned to his native Chicago, where he received a medical degree from Loyola University Chicago's Stritch School of Medicine. He then went on to complete a residency in Internal Medicine at Mayo Clinic in Rochester, Minnesota. He returned to Chicago to complete a fellowship in Hematology/Oncology at Northwestern University's…
Associate Professor of Pharmacology and Medicine (Hematology and Oncology)
The Liu lab studies the molecular mechanisms underlying cancer stem cells (CSCs) and metastasis through four ongoing interactive basic and translational research projects: (1) to understand CSCs in metastasis using cutting-edge single cell sequencing and CRISPR/Cas9 gene editing technologies; (2) to image CSC behavior and interactions with immune cells during metastasis using bioluminescence imaging and intravital imaging systems; (3) to target CSCs with novel therapeutics delivered by exosomes and nanoparticles; (4) to develop circulating tumor cells (CTCs) and circulating exosome-based bioma…
Assistant Professor of Medicine (Hematology and Oncology)
Interested in stem cell/bone marrow transplantation for malignant and non-malignant disorders, and patient outcomes after these transplants. Interested in cancer health disparities specifically in hematologic disorders. Interested in global health with improvement in outcomes for hematologic and oncologic conditions in all regions.
Professor of Medicine (Hematology and Oncology)
Hodgkin's disease, Leukemia, Lymphoma
Professor of Medicine (Hematology and Oncology)
Hodgkin Lymphoma, Non-Hodgkin Lymphoma, Clinical trials
Assistant Professor of Medicine (Hematology and Oncology)
My clinical practice involves the medical treatment of breast cancer in women and men with a particular interest in young women with breast cancer. My clinical research endeavors involve chemotherapy, endocrine therapy, and novel therapies for the treatment of breast cancer. I am interested in ways to optimize and individualize breast cancer treatment based on patient characteristics as well as tumor specific molecular profiles.
Assistant Professor of Medicine (Hematology and Oncology)
My primary interests are in developing novel therapeutic combinations for the treatment of gastrointestinal cancers. I am interested in incorporating immunotherapy and molecular testing into clinical trials.
Professor of Weinberg College of Arts and Sciences and Medicine (Hematology and Oncology)
Dr. Chad A. Mirkin is the Director of the International Institute for Nanotechnology and the George B. Rathmann Prof. of Chemistry, Prof. of Chemical and Biological Engineering, Prof. of Biomedical Engineering, Prof. of Materials Science & Engineering, and Prof. of Medicine at Northwestern University. He is a chemist and a world-renowned nanoscience expert, who is known for his discovery and development of spherical nucleic acids (SNAs) and SNA-based biodetection and therapeutic schemes, the invention of Dip-Pen Nanolithography (DPN) and related cantilever-free nanopatterning methodologies, On…
Professor of Medicine (Hematology and Oncology)
Myeloma, Transplantation
Contact Us
We welcome your questions and comments.
Learn More
Diversity and Inclusion
The department works toward an environment of inclusion and support through the Diversity and Cultural Affairs Council and through several dedicated events and initiatives.
Learn More
Housestaff Research Portal
Graduate Research Resources
We offer a wide range of resources, mentorship opportunities and training to help our residents and fellows excel as physician-scientists. Explore all of the resources and hear from housestaff who are making research a major part of their career development plans.
Visit the Housestaff Research Portal
Giving
Support What We Do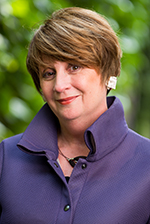 We invite your philanthropic partnership in helping us achieve our research and teaching missions each day.
Make an online donation
Contact Terri Dillon for more information on supporting the Division of Hematology-Oncology at 312-503-4837 or terri-dillon@northwestern.edu.
Back to top