After a decade of hospitals closing, Southeast Missouri sees rising COVID-19 tide | Metro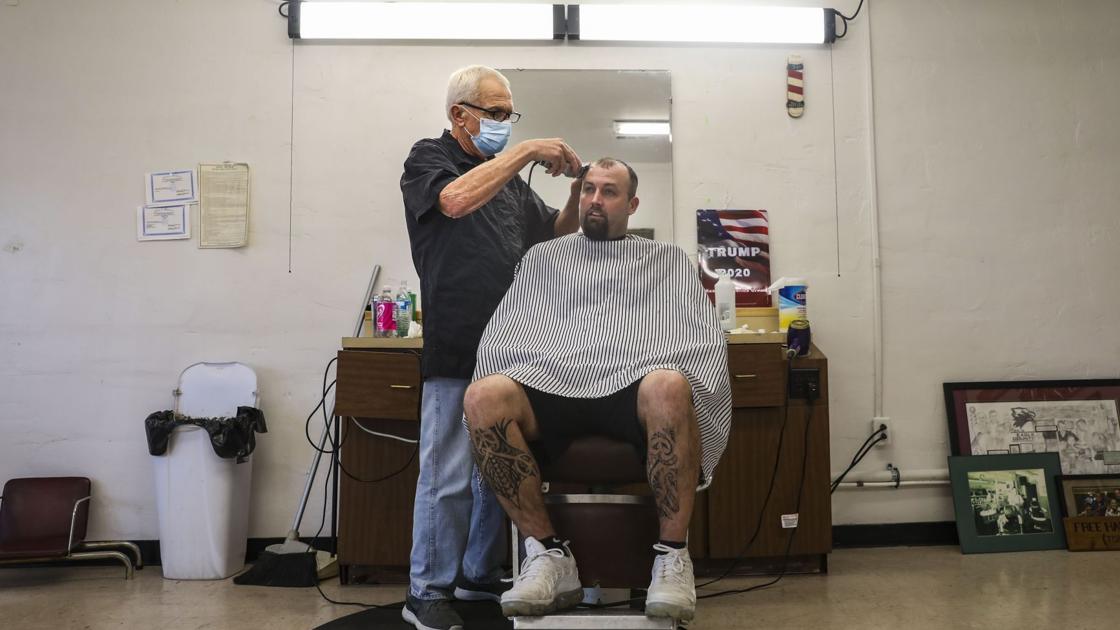 Back in March and April, the hospital in Cape Girardeau regularly had two or three patients with COVID-19, on any given day. Now it often has 15 to 20, Sudak said.
"People really just need to stay diligent," Sudak said. "I do think that hospitals across the nation, and the state, have the potential to reach capacity."
'Way worse'
On Wednesday in downtown New Madrid, many pedestrians wore no masks or face coverings.
New Madrid's Main Street ends at a pedestrian pier that juts out over the blue expanse of the Mississippi River. On Wednesday morning, one block north, Jeff Grunwald stepped out of New Madrid Historical Museum, where he serves as the administrator.
Grunwald said his behavior has changed since early July, when the county had seen less than 50 cases of COVID-19.
These days, Grunwald said, he and his wife are mostly eating carryout, rather than eating in restaurants, and are limiting their trips to the grocery store.
"I've been wearing this as much as possible," he said, tugging on a red bandana he wore around his neck.
And he thinks others are being more careful now, too. Back in May and June, maybe 15% of museum visitors wore masks, he estimated. But more recently, it's up to about 90%.