Clinician Resilience and Well-Being – National Academy of Medicine

Clinician well-being is essential for safe, high-quality patient care.
However, clinicians of all kinds, across all specialties and care settings, are experiencing alarming rates of burnout. Among the most telling of statistics, more than 50 percent of U.S. physicians report significant symptoms. Burnout is a syndrome characterized by a high degree of emotional exhaustion and depersonalization (i.e., cynicism), and a low sense of personal accomplishment at work.
Clinician burnout can have serious, wide-ranging consequences, from reduced job performance and high turnover rates to—in the most extreme cases—medical error and clinician suicide. On the other hand, clinician well-being supports improved patient-clinician relationships, a high-functioning care team, and an engaged and effective workforce. In other words, when we invest in clinician well-being, everyone wins.
Supporting clinician well-being requires sustained attention and action at organizational, state, and national levels, as well as investment in research and information-sharing to advance evidence-based solutions.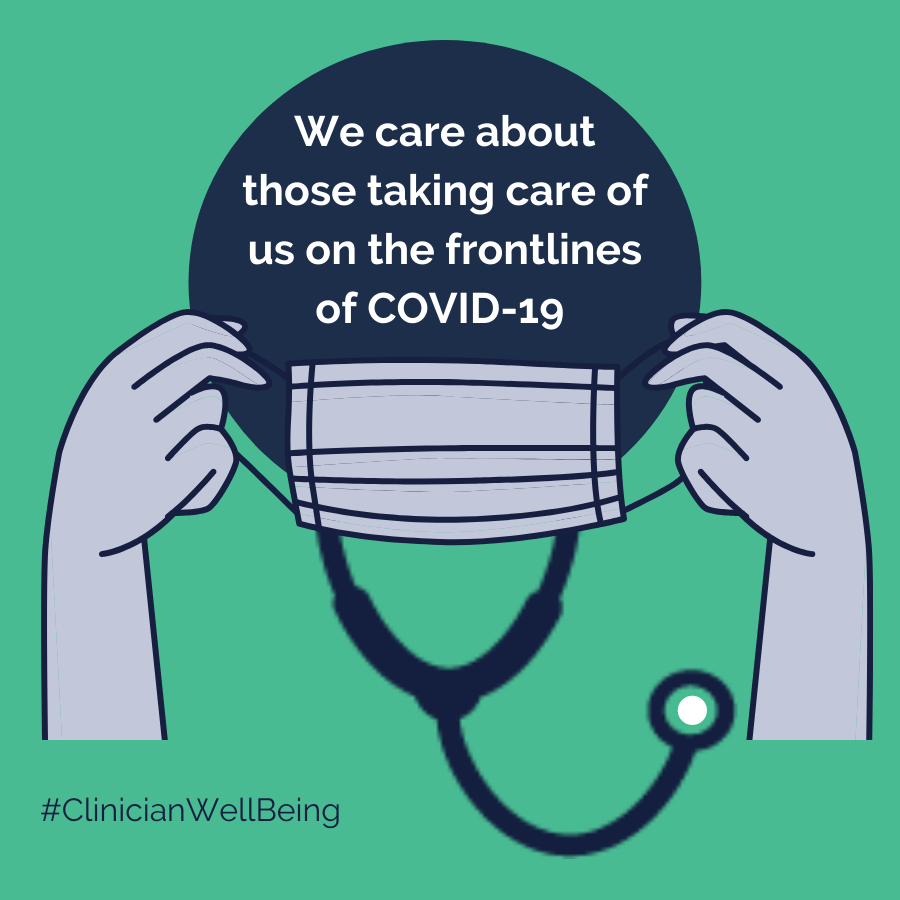 In the face of the unprecedented challenges created by the COVID-19 pandemic and the accompanying global public health emergency, the Action Collaborative on Clinician Well-Being and Resilience must acknowledge the toll that the current crisis is taking on the well-being of clinicians. We know that the health care and public health community needs our support as they navigate the difficult challenges arising in this unprecedented moment. We have therefore compiled a list of strategies and resources to support the health and well-being of clinicians providing health care during the COVID-19 outbreak.
View Clinician Well-Being Resources During COVID-19 >>