Dentist in Marion WI | Gilling Dental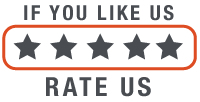 Welcome to Gilling Dental
At Gilling Dental, we want you to have the confidence to smile. An attractive smile presents a positive first impression, improves your self-esteem, and influences the way others see you. That's why we are proud to offer a broad range of preventative, restorative, orthodontic, surgical, and periodontal services. No matter if you have crooked, stained, or missing teeth – our dental team can help restore your smile into one that you can't help but smile about.
As a family dental office, Doctors Chris Gilling, DDS and Justin Gilling, DDS continue to keep up to date with everything in the ever-changing world of general and cosmetic dentistry. Whether you need a root canal, dentures, veneers, crown, bridge, or teeth whitening to achieve a bright smile, we have the knowledge and skills needed to get the job done. At Gilling Dental, we aim to have our treatments as cost effective as possible, with our care delivered in a timely, efficient, and comfortable manner, lasting as long as physically possible.
Committed to providing the best dental treatments available, the attention our patients deserve, and the ability for our patients to have a say in the dental work they receive, Gilling Dental has become one of the most trusted dental practices in the Marion, WI area.
For an experienced dentist and dental services you can count on for a beautiful smile, contact Gilling Dental at 715-754-2505 today!