Dentist Who Extracted Patient's Tooth While on Hoverboard Jailed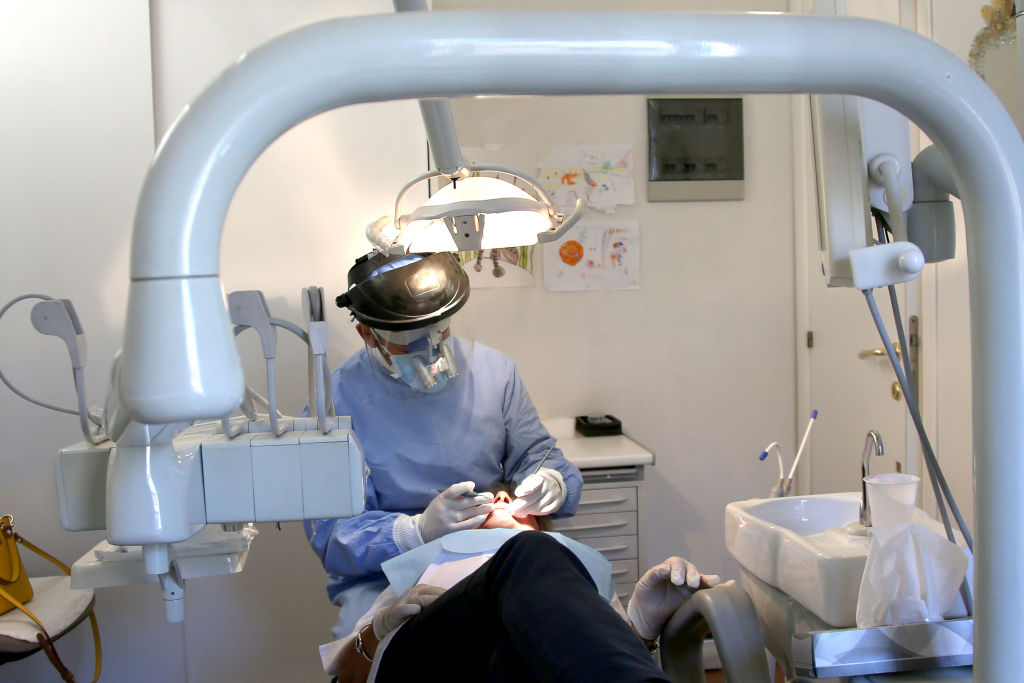 A dentist who extracted a tooth from a patient while on a hoverboard has been sentenced to 12 years in prison.
Seth Lookhart, from Anchorage, Alaska, was filmed performing the procedure on a sedated woman while balancing on the board.
Video of the extraction, which court documents state was shared with people outside his dental practice, shows him turning away from the patient while on his hoverboard and riding off down a corridor while removing his gloves and lifting his arms into the air.
The patient, Veronica Wilhelm, said during Lookhart's trial that she "obviously wouldn't have approved" the procedure and described his actions as "dangerous".
Another video showed Lookhart draining fluid from the abscess of a sedated and snoring patient after two of his teeth had been removed. During an interview as part of the investigation into Lookhart, the patient said he had not given anyone permission to film him while he was sedated.
Lookhart was found guilty in January on 46 charges including reckless endangerment and unlawful dental acts as well as Medicaid fraud and embezzlement.
Anchorage Superior Court Judge Michael Wolverton said during the trial Lookhart believed that unless "someone was standing right next to him at the time, no one would ever know."
But Wolverton said there was an "overwhelming amount of evidence" which was "often supported, and often in excruciating detail, by Lookhart's own texts, photos and videos."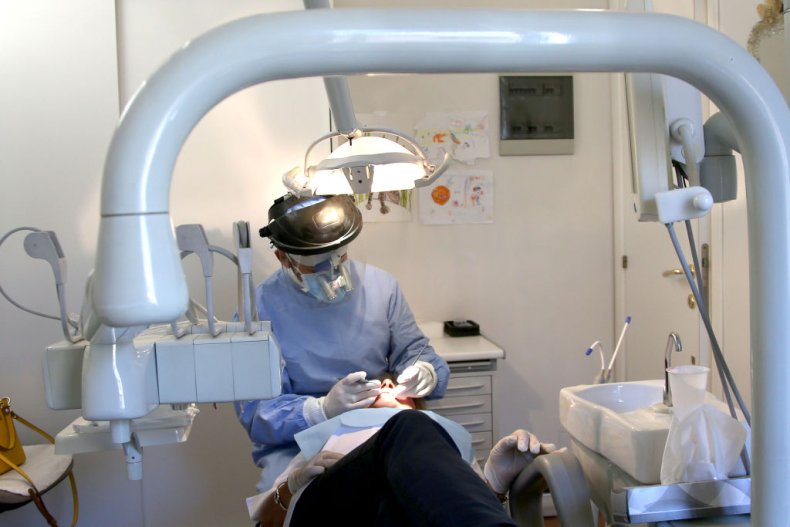 In 2014 Lookhart took a job as a new dentist on a contract that would see him paid either $240,000 a year or 30 percent of the money he brought in, whichever was higher, court documents show.
Lookhart then began to offer intravenous sedation to Medicaid patients as an alternative to more common and less costly methods of anesthetizing a patient for a dental procedure.
Lookhart and his office manager, Shauna Cranford, began to push IV sedation for Medicaid patients. The cost for the IV sedation is generally not included in the patient's $1,150 annual limit for non-emergency procedures. Court documents state this practice quickly became "very lucrative" for Lookhart, resulting in his practice alone being responsible for 31 percent of the total Medicaid payments for IV sedation in 2016.
Lookhart also devised a scheme to cut out his partners at the dental practice by billing Medicaid under a different provider ID and sending between $250,000 to $350,000 directly to his home, court documents state.
In addition, Lookhart began offering private clients the option of paying a $450 flat fee while charging Medicaid as much as $2,049 for the same service, contravening regulations which prohibit providers from billing Medicaid more than the general public is charged for the same service.
Since obtaining his IV sedation license in 2015, Medicaid paid Lookhart $1.9 million for IV sedation services.
Wolverton found that Lookhart specifically intended to steal from the Alaska Medicaid program, that he did so by means of illegally practicing dentistry, and that he placed his patients in substantial risk of serious physical injury while doing so.
On Monday he was sentenced to 20 years in prison with eight suspended and was asked to pay $2.2 million, although the final amount will be decided at a hearing later this month.
Wolverton also found Lookhart's business, Lookhart Dental LLC, guilty of all 40 counts alleged against it.
Cranford, who according to the charges had been allowed to extract a tooth despite not being a licensed dentist, had previously pleaded guilty to medical assistance fraud as part of a plea agreement.