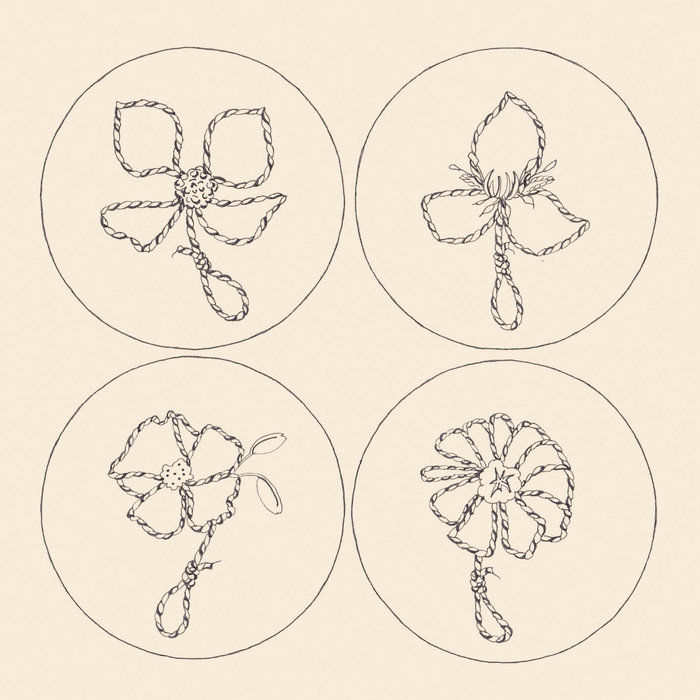 Dentist centers around the songwriting partnership of Emily Bornemann (vocals and bass guitar) and Justin Bornemann (guitar), who had been writing songs and performing together in various ways since first meeting in 2008. The band is rounded out by Matt Hockenjos on drums.
Rightfully earning their place as one of New Jersey's buzziest bands, Dentist was named one of the top 10 bands at this year's SXSW by Mercury News and a darling of critics at NPR, Stereogum, Flood Magazine and more.
The new 'Night Swimming' album juxtaposes catchy indie surf pop with lyrical themes about social anxiety and heartache. ' Night Swimming' showcases an aggressive approach to their beach inspired pop with lyrics covering the spectrum of human emotions. Produced by Andy Bova and Justin Bornemann, this album was mastered by Jürgen Engler (Die Krupps, Nico, Iggy and The Stooges, Queensryche).
"This album was an attempt to capture all the different aspects of ourselves and create something that we would want to listen to," says Justin Bornemann. "Musically we are attracted to rawness and simplicity, but melodically we lean towards a pop aesthetic. The lyrics tend to be focused on social anxiety, heartache and loss, but sometimes reveal love and optimism," adds Emily Bornemann.
Their strongest release to date, the new album showcases the bands ability to fit pop hooks into aggressive garage punk one moment, then dreamy surf pop the next. The album is cohesive but represents an exercise in capturing all aspects of the band's personality. The band, who tour consistently, has shared the stage with Television, Screaming Females, Ringo Deathstarr and Laura Stevenson, among others.
This summer, Dentist will be embarking on a new nationwide tour, running through July and August, in support of their 'Night Swimming' album. This will be their longest US tour to date spanning coast to coast.
TOUR DATES
7/18 Philadelphia, PA @ Ortlieb's
7/19 Washington DC @ Black Cat
7/20 Richmond, VA @ Hardywood Brewery
7/21 Charlotte, NC @ Petra's
7/22 Chapel Hill, NC @ Local 506
7/24 Atlanta, GA @ Smith's Olde Bar
7/25 New Orleans, LA @ Gasa Gasa
7/26 Houston, TX @ notsuoH
7/27 Austin, TX @ Cheer Up Charlies
7/28 El Paso, TX @ Love Buzz
7/31 Long Beach, CA @ The Prospector
8/1 San Diego, CA @ Soda Bar
8/2 Los Angeles, CA @ Highland Park Bowl
8/3 Visalia, CA @ Cellar Door
8/6 Salt Lake City, UT @ Kilby Ct
8/7 Denver, CO @ Lost Lake
8/8 Lawrence, KS @ Replay Lounge