Find a Hospital | Hospital Reviews & Ratings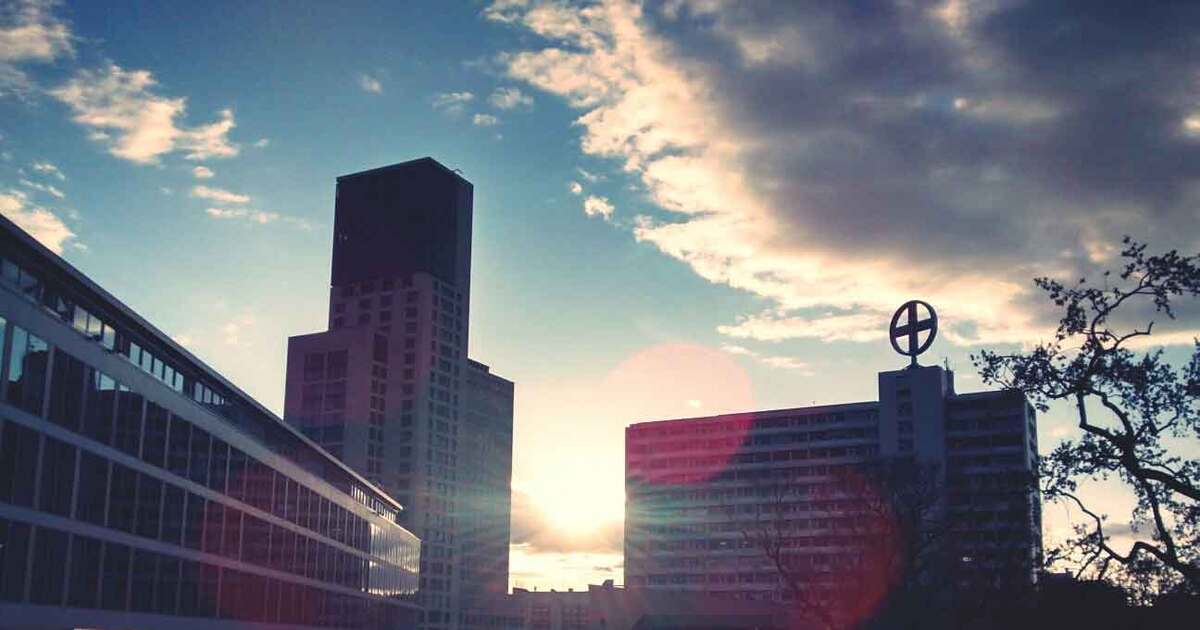 © Copyright 2020 Healthgrades Operating Company, Inc. Patent US Nos. 7,752,060 and 8,719,052. All Rights Reserved. Third Party materials included herein protected under copyright law.
Use of this website and any information contained herein is governed by the Healthgrades User Agreement. The content on Healthgrades does not provide medical advice. Always consult a medical provider for diagnosis and treatment.
",e=e.removeChild(e.firstChild)):"string"==typeof r.is?e=u.createElement(o,{is:r.is}):(e=u.createElement(o),"select"===o&&(u=e,r.multiple?u.multiple=!0:r.size&&(u.size=r.size))):e=u.createElementNS(e,o),e[Sn]=t,e[On]=r,Hi(e,t),t.stateNode=e,u=on(o,r),o){case"iframe":case"object":case"embed":Kt("load",e),c=r;break;case"video":case"audio":for(c=0;cr.tailExpiration&&1t)&&zl.set(e,t))}}function Yl(e,t){e.expirationTime=(e=n>(e=e.nextKnownPendingLevel)?n:e)&&t!==e?0:e}function Jl(e){if(0!==e.lastExpiredTime)e.callbackExpirationTime=1073741823,e.callbackPriority=99,e.callbackNode=Wa(Zl.bind(null,e));else{var t=Xl(e),n=e.callbackNode;if(0===t)null!==n&&(e.callbackNode=null,e.callbackExpirationTime=0,e.callbackPriority=90);else{var r=Vl();if(1073741823===t?r=99:1===t||2===t?r=95:r=0>=(r=10*(1073741821-t)-10*(1073741821-r))?99:250>=r?98:5250>=r?97:95,null!==n){var a=e.callbackPriority;if(e.callbackExpirationTime===t&&a>=r)return;n!==Ra&&Ea(n)}e.callbackExpirationTime=t,e.callbackPriority=r,t=1073741823===t?Wa(Zl.bind(null,e)):Ga(r,$l.bind(null,e),{timeout:10*(1073741821-t)-Ua()}),e.callbackNode=t}}}function $l(e,t){if(Bl=0,t)return Iu(e,t=Vl()),Jl(e),null;var n=Xl(e);if(0!==n){if(t=e.callbackNode,0!=(48&El))throw Error(i(327));if(gu(),e===Sl&&n===Cl||nu(e,n),null!==Ol){var r=El;El|=16;for(var a=au();;)try{uu();break}catch(t){ru(e,t)}if(Za(),El=r,vl.current=a,1===Pl)throw t=xl,nu(e,n),ju(e,n),Jl(e),t;if(null===Ol)switch(a=e.finishedWork=e.current.alternate,e.finishedExpirationTime=n,r=Pl,Sl=null,r){case wl:case 1:throw Error(i(345));case 2:Iu(e,2=n){e.lastPingedTime=n,nu(e,n);break}}if(0!==(o=Xl(e))&&o!==n)break;if(0!==r&&r!==n){e.lastPingedTime=r;break}e.timeoutHandle=bn(fu.bind(null,e),a);break}fu(e);break;case kl:if(ju(e,n),n===(r=e.lastSuspendedTime)&&(e.nextKnownPendingLevel=du(a)),jl&&(0===(a=e.lastPingedTime)||a>=n)){e.lastPingedTime=n,nu(e,n);break}if(0!==(a=Xl(e))&&a!==n)break;if(0!==r&&r!==n){e.lastPingedTime=r;break}if(1073741823!==Nl?r=10*(1073741821-Nl)-Ua():1073741823===Tl?r=0:(r=10*(1073741821-Tl)-5e3,0>(r=(a=Ua())-r)&&(r=0),(n=10*(1073741821-n)-a)<(r=(120>r?120:480>r?480:1080>r?1080:1920>r?1920:3e3>r?3e3:4320>r?4320:1960*yl(r/1960))-r)&&(r=n)),10=(r=0|l.busyMinDurationMs)?r=0:(a=0|l.busyDelayMs,r=(o=Ua()-(10*(1073741821-o)-(0|l.timeoutMs||5e3)))<=a?0:a+r-o),10 component higher in the tree to provide a loading indicator or placeholder to display."+ye(i))}5!==Pl&&(Pl=2),l=$i(l,i),d=o;do{switch(d.tag){case 3:u=l,d.effectTag|=4096,d.expirationTime=t,co(d,hl(d,u,t));break e;case 1:u=l;var w=d.type,_=d.stateNode;if(0==(64&d.effectTag)&&("function"==typeof w.getDerivedStateFromError||null!==_&&"function"==typeof _.componentDidCatch&&(null===Fl||!Fl.has(_)))){d.effectTag|=4096,d.expirationTime=t,co(d,gl(d,u,t));break e}}d=d.return}while(null!==d)}Ol=su(Ol)}catch(e){t=e;continue}break}}function au(){var e=vl.current;return vl.current=mi,null===e?mi:e}function ou(e,t){eRl&&(Rl=e)}function lu(){for(;null!==Ol;)Ol=cu(Ol)}function uu(){for(;null!==Ol&&!ja();)Ol=cu(Ol)}function cu(e){var t=ml(e.alternate,e,Cl);return e.memoizedProps=e.pendingProps,null===t&&(t=su(e)),bl.current=null,t}function su(e){Ol=e;do{var t=Ol.alternate;if(e=Ol.return,0==(2048&Ol.effectTag)){if(t=Xi(t,Ol,Cl),1===Cl||1!==Ol.childExpirationTime){for(var n=0,r=Ol.child;null!==r;){var a=r.expirationTime,o=r.childExpirationTime;a>n&&(n=a),o>n&&(n=o),r=r.sibling}Ol.childExpirationTime=n}if(null!==t)return t;null!==e&&0==(2048&e.effectTag)&&(null===e.firstEffect&&(e.firstEffect=Ol.firstEffect),null!==Ol.lastEffect&&(null!==e.lastEffect&&(e.lastEffect.nextEffect=Ol.firstEffect),e.lastEffect=Ol.lastEffect),1(e=e.childExpirationTime)?t:e}function fu(e){var t=Ha();return za(99,pu.bind(null,e,t)),null}function pu(e,t){do{gu()}while(null!==Hl);if(0!=(48&El))throw Error(i(327));var n=e.finishedWork,r=e.finishedExpirationTime;if(null===n)return null;if(e.finishedWork=null,e.finishedExpirationTime=0,n===e.current)throw Error(i(177));e.callbackNode=null,e.callbackExpirationTime=0,e.callbackPriority=90,e.nextKnownPendingLevel=0;var a=du(n);if(e.firstPendingTime=a,r<=e.lastSuspendedTime?e.firstSuspendedTime=e.lastSuspendedTime=e.nextKnownPendingLevel=0:r<=e.firstSuspendedTime&&(e.firstSuspendedTime=r-1),r<=e.lastPingedTime&&(e.lastPingedTime=0),r<=e.lastExpiredTime&&(e.lastExpiredTime=0),e===Sl&&(Ol=Sl=null,Cl=0),1u&&(s=u,u=l,l=s),s=fn(w,l),d=fn(w,u),s&&d&&(1!==k.rangeCount||k.anchorNode!==s.node||k.anchorOffset!==s.offset||k.focusNode!==d.node||k.focusOffset!==d.offset)&&((_=_.createRange()).setStart(s.node,s.offset),k.removeAllRanges(),l>u?(k.addRange(_),k.extend(d.node,d.offset)):(_.setEnd(d.node,d.offset),k.addRange(_))))),_=[];for(k=w;k=k.parentNode;)1===k.nodeType&&_.push({element:k,left:k.scrollLeft,top:k.scrollTop});for("function"==typeof w.focus&&w.focus(),w=0;w<_.length;w++)(k=_[w]).element.scrollLeft=k.left,k.element.scrollTop=k.top}Vt=!!gn,mn=gn=null,e.current=n,Il=a;do{try{for(w=e;null!==Il;){var E=Il.effectTag;if(36&E&&ol(w,Il.alternate,Il),128&E){_=void 0;var S=Il.ref;if(null!==S){var O=Il.stateNode;switch(Il.tag){case 5:_=O;break;default:_=O}"function"==typeof S?S(_):S.current=_}}Il=Il.nextEffect}}catch(e){if(null===Il)throw Error(i(330));vu(Il,e),Il=Il.nextEffect}}while(null!==Il);Il=null,La(),El=o}else e.current=n;if(Ul)Ul=!1,Hl=e,ql=t;else for(Il=a;null!==Il;)t=Il.nextEffect,Il.nextEffect=null,Il=t;if(0===(t=e.firstPendingTime)&&(Fl=null),1073741823===t?e===Wl?Gl++:(Gl=0,Wl=e):Gl=0,"function"==typeof _u&&_u(n.stateNode,r),Jl(e),Ml)throw Ml=!1,e=Al,Al=null,e;return 0!=(8&El)||Ba(),null}function hu(){for(;null!==Il;){var e=Il.effectTag;0!=(256&e)&&nl(Il.alternate,Il),0==(512&e)||Ul||(Ul=!0,Ga(97,(function(){return gu(),null}))),Il=Il.nextEffect}}function gu(){if(90!==ql){var e=97=n?Wi(e,t,n):(ca(Mo,1&Mo.current),null!==(t=Qi(e,t,n))?t.sibling:null);ca(Mo,1&Mo.current);break;case 19:if(r=t.childExpirationTime>=n,0!=(64&e.effectTag)){if(r)return Ki(e,t,n);t.effectTag|=64}if(null!==(a=t.memoizedState)&&(a.rendering=null,a.tail=null),ca(Mo,Mo.current),!r)return null}return Qi(e,t,n)}Ni=!1}}else Ni=!1;switch(t.expirationTime=0,t.tag){case 2:if(r=t.type,null!==e&&(e.alternate=null,t.alternate=null,t.effectTag|=2),e=t.pendingProps,a=ha(t,da.current),no(t,n),a=Qo(null,t,r,e,a,n),t.effectTag|=1,"object"==typeof a&&null!==a&&"function"==typeof a.render&&void 0===a.$$typeof){if(t.tag=1,t.memoizedState=null,t.updateQueue=null,ga(r)){var o=!0;ba(t)}else o=!1;t.memoizedState=null!==a.state&&void 0!==a.state?a.state:null,oo(t);var l=r.getDerivedStateFromProps;"function"==typeof l&&go(t,r,l,e),a.updater=mo,t.stateNode=a,a._reactInternalFiber=t,wo(t,r,e,n),t=Fi(null,t,r,!0,o,n)}else t.tag=0,Di(null,t,a,n),t=t.child;return t;case 16:e:{if(a=t.elementType,null!==e&&(e.alternate=null,t.alternate=null,t.effectTag|=2),e=t.pendingProps,function(e){if(-1===e._status){e._status=0;var t=e._ctor;t=t(),e._result=t,t.then((function(t){0===e._status&&(t=t.default,e._status=1,e._result=t)}),(function(t){0===e._status&&(e._status=2,e._result=t)}))}}(a),1!==a._status)throw a._result;switch(a=a._result,t.type=a,o=t.tag=function(e){if("function"==typeof e)return Ou(e)?1:0;if(null!=e){if((e=e.$$typeof)===ue)return 11;if(e===de)return 14}return 2}(a),e=Qa(a,e),o){case 0:t=Mi(null,t,a,e,n);break e;case 1:t=Ai(null,t,a,e,n);break e;case 11:t=Ri(null,t,a,e,n);break e;case 14:t=ji(null,t,a,Qa(a.type,e),r,n);break e}throw Error(i(306,a,""))}return t;case 0:return r=t.type,a=t.pendingProps,Mi(e,t,r,a=t.elementType===r?a:Qa(r,a),n);case 1:return r=t.type,a=t.pendingProps,Ai(e,t,r,a=t.elementType===r?a:Qa(r,a),n);case 3:if(Ui(t),r=t.updateQueue,null===e||null===r)throw Error(i(282));if(r=t.pendingProps,a=null!==(a=t.memoizedState)?a.element:null,io(e,t),so(t,r,null,n),(r=t.memoizedState.element)===a)xi(),t=Qi(e,t,n);else{if((a=t.stateNode.hydrate)&&(_i=_n(t.stateNode.containerInfo.firstChild),wi=t,a=ki=!0),a)for(n=Co(t,null,r,n),t.child=n;n;)n.effectTag=-3&n.effectTag|1024,n=n.sibling;else Di(e,t,r,n),xi();t=t.child}return t;case 5:return Lo(t),null===e&&Oi(t),r=t.type,a=t.pendingProps,o=null!==e?e.memoizedProps:null,l=a.children,vn(r,a)?l=null:null!==o&&vn(r,o)&&(t.effectTag|=16),Ii(e,t),4&t.mode&&1!==n&&a.hidden?(t.expirationTime=t.childExpirationTime=1,t=null):(Di(e,t,l,n),t=t.child),t;case 6:return null===e&&Oi(t),null;case 13:return Wi(e,t,n);case 4:return Ro(t,t.stateNode.containerInfo),r=t.pendingProps,null===e?t.child=Oo(t,null,r,n):Di(e,t,r,n),t.child;case 11:return r=t.type,a=t.pendingProps,Ri(e,t,r,a=t.elementType===r?a:Qa(r,a),n);case 7:return Di(e,t,t.pendingProps,n),t.child;case 8:case 12:return Di(e,t,t.pendingProps.children,n),t.child;case 10:e:{r=t.type._context,a=t.pendingProps,l=t.memoizedProps,o=a.value;var u=t.type._context;if(ca(Ya,u._currentValue),u._currentValue=o,null!==l)if(u=l.value,0===(o=Ar(u,o)?0:0|("function"==typeof r._calculateChangedBits?r._calculateChangedBits(u,o):1073741823))){if(l.children===a.children&&!fa.current){t=Qi(e,t,n);break e}}else for(null!==(u=t.child)&&(u.return=t);null!==u;){var c=u.dependencies;if(null!==c){l=u.child;for(var s=c.firstContext;null!==s;){if(s.context===r&&0!=(s.observedBits&o)){1===u.tag&&((s=lo(n,null)).tag=2,uo(u,s)),u.expirationTime=t&&e<=t}function ju(e,t){var n=e.firstSuspendedTime,r=e.lastSuspendedTime;nt||0===n)&&(e.lastSuspendedTime=t),t<=e.lastPingedTime&&(e.lastPingedTime=0),t<=e.lastExpiredTime&&(e.lastExpiredTime=0)}function Lu(e,t){t>e.firstPendingTime&&(e.firstPendingTime=t);var n=e.firstSuspendedTime;0!==n&&(t>=n?e.firstSuspendedTime=e.lastSuspendedTime=e.nextKnownPendingLevel=0:t>=e.lastSuspendedTime&&(e.lastSuspendedTime=t+1),t>e.nextKnownPendingLevel&&(e.nextKnownPendingLevel=t))}function Iu(e,t){var n=e.lastExpiredTime;(0===n||n>t)&&(e.lastExpiredTime=t)}function Mu(e,t,n,r){var a=t.current,o=Vl(),l=po.suspense;o=Kl(o,a,l);e:if(n){t:{if(Ze(n=n._reactInternalFiber)!==n||1!==n.tag)throw Error(i(170));var u=n;do{switch(u.tag){case 3:u=u.stateNode.context;break t;case 1:if(ga(u.type)){u=u.stateNode.__reactInternalMemoizedMergedChildContext;break t}}u=u.return}while(null!==u);throw Error(i(171))}if(1===n.tag){var c=n.type;if(ga(c)){n=va(n,c,u);break e}}n=u}else n=sa;return null===t.context?t.context=n:t.pendingContext=n,(t=lo(o,l)).payload={element:e},null!==(r=void 0===r?null:r)&&(t.callback=r),uo(a,t),Ql(a,o),o}function Au(e){if(!(e=e.current).child)return null;switch(e.child.tag){case 5:default:return e.child.stateNode}}function Fu(e,t){null!==(e=e.memoizedState)&&null!==e.dehydrated&&e.retryTime=k},l=function(){},t.unstable_forceFrameRate=function(e){0>e||125>>1,a=e[r];if(!(void 0!==a&&0x(i,n))void 0!==u&&0>x(u,i)?(e[r]=u,e[l]=n,r=l):(e[r]=i,e[o]=n,r=o);else{if(!(void 0!==u&&0>x(u,n)))break e;e[r]=u,e[l]=n,r=l}}}return t}return null}function x(e,t){var n=e.sortIndex-t.sortIndex;return 0!==n?n:e.id-t.id}var T=[],N=[],D=1,R=null,j=3,L=!1,I=!1,M=!1;function A(e){for(var t=C(N);null!==t;){if(null===t.callback)P(N);else{if(!(t.startTime<=e))break;P(N),t.sortIndex=t.expirationTime,O(T,t)}t=C(N)}}function F(e){if(M=!1,A(e),!I)if(null!==C(T))I=!0,r(U);else{var t=C(N);null!==t&&a(F,t.startTime-e)}}function U(e,n){I=!1,M&&(M=!1,o()),L=!0;var r=j;try{for(A(n),R=C(T);null!==R&&(!(R.expirationTime>n)||e&&!i());){var l=R.callback;if(null!==l){R.callback=null,j=R.priorityLevel;var u=l(R.expirationTime<=n);n=t.unstable_now(),"function"==typeof u?R.callback=u:R===C(T)&&P(T),A(n)}else P(T);R=C(T)}if(null!==R)var c=!0;else{var s=C(N);null!==s&&a(F,s.startTime-n),c=!1}return c}finally{R=null,j=r,L=!1}}function H(e){switch(e){case 1:return-1;case 2:return 250;case 5:return 1073741823;case 4:return 1e4;default:return 5e3}}var q=l;t.unstable_IdlePriority=5,t.unstable_ImmediatePriority=1,t.unstable_LowPriority=4,t.unstable_NormalPriority=3,t.unstable_Profiling=null,t.unstable_UserBlockingPriority=2,t.unstable_cancelCallback=function(e){e.callback=null},t.unstable_continueExecution=function(){I||L||(I=!0,r(U))},t.unstable_getCurrentPriorityLevel=function(){return j},t.unstable_getFirstCallbackNode=function(){return C(T)},t.unstable_next=function(e){switch(j){case 1:case 2:case 3:var t=3;break;default:t=j}var n=j;j=t;try{return e()}finally{j=n}},t.unstable_pauseExecution=function(){},t.unstable_requestPaint=q,t.unstable_runWithPriority=function(e,t){switch(e){case 1:case 2:case 3:case 4:case 5:break;default:e=3}var n=j;j=e;try{return t()}finally{j=n}},t.unstable_scheduleCallback=function(e,n,i){var l=t.unstable_now();if("object"==typeof i&&null!==i){var u=i.delay;u="number"==typeof u&&0l?(e.sortIndex=u,O(N,e),null===C(T)&&e===C(N)&&(M?o():M=!0,a(F,u-l))):(e.sortIndex=i,O(T,e),I||L||(I=!0,r(U))),e},t.unstable_shouldYield=function(){var e=t.unstable_now();A(e);var n=C(T);return n!==R&&null!==R&&null!==n&&null!==n.callback&&n.startTime<=e&&n.expirationTime=0||(a[n]=e[n]);return a}},function(e,t,n){"use strict";var r=n(0),a=r(n(3)),o=r(n(12)),i=r(n(80));function l(e,t){var n=Object.keys(e);if(Object.getOwnPropertySymbols){var r=Object.getOwnPropertySymbols(e);t&&(r=r.filter((function(t){return Object.getOwnPropertyDescriptor(e,t).enumerable}))),n.push.apply(n,r)}return n}function u(e){for(var t=1;tn '}})};O.displayName="googleTagManagerIFrame"},function(e,t){function n(t,r){return e.exports=n=Object.setPrototypeOf||function(e,t){return e.__proto__=t,e},n(t,r)}e.exports=n},function(e,t,n){"use strict";Object.defineProperty(t,"__esModule",{value:!0}),t.default=void 0;t.default={forPatientLinks:{id:1,title:"For Patients",links:[{text:"Sign Up Or Log In",link:"https://www.healthgrades.com/account"},{text:"Health Guides",link:"https://healthguides.healthgrades.com/"},{text:"Hospital Quality",link:"https://www.healthgrades.com/quality/hospital-ratings-awards"},{text:"Quality & Transparency",link:"https://www.healthgrades.com/quality"},{text:"Our Health",link:"https://www.ourhealth.com"},{text:"Right Diagnosis",link:"http://www.rightdiagnosis.com"},{text:"Group Practices",link:"https://www.healthgrades.com/group-directory"},{text:"Hospitals",link:"https://www.healthgrades.com/hospital-directory"},{text:"Affiliated Hospitals",link:"https://www.healthgrades.com/affiliated-hospitals/results"},{text:"Affiliated Physicians",link:"https://www.healthgrades.com/affiliated-physicians/a-1″},{text:"Urgent Care Facilities",link:"https://www.healthgrades.com/urgent-care"},{text:"Doctors A-Z",link:"https://www.healthgrades.com/find-a-doctor/a-z/a-1″},{text:"Drugs A-Z",link:"https://drugs.healthgrades.com/a-z"}]},forProviderLinks:{id:2,title:"For Providers",links:[{text:"Update Your Free Profile",link:"https://update.healthgrades.com/?pCID=hg-doc-footer"},{text:"Promote Your Practice or Large Group",link:"https://partners.healthgrades.com/elective-provider/"},{text:"Help Center",link:"https://helpcenter.healthgrades.com/help?utm_source=hg-com&utm_medium=corporate-footer&utm_campaign=for-providers-help-center"},{text:"Log In to Your Account",link:"https://update.healthgrades.com/account/sign-in"}]},forPartnerLinks:{id:3,title:"For Partners",links:[{text:"Healthgrades for Hospitals",link:"https://partners.healthgrades.com/systems/"},{text:"Hospital Client Log In",link:"https://www.hospitals.healthgrades.com/CPM/index.cfm/admin/login/"},{text:"Advertise With Us",link:"https://www.healthgrades.com/content/advertise-with-us"},{text:"Quality Use Guidelines",link:"https://www.hospitals.healthgrades.com/index.cfm/about/quality-use-guidelines/"}]},aboutUsLinks:{id:4,title:"About Us",links:[{text:"Contact Us",link:"https://www.healthgrades.com/help-start"},{text:"User Agreement",link:"https://www.healthgrades.com/content/user-agreement"},{text:"Our Company",link:"https://www.healthgrades.com/about"},{text:"Press Room",link:"https://www.healthgrades.com/about/press-room/"},{text:"Careers",link:"https://healthgrades.careers/"},{text:"FAQs",link:"https://www.healthgrades.com/content/faqs"},{text:"Site Map",link:"https://www.healthgrades.com/sitemap"},{text:"Privacy Policy",link:"https://www.healthgrades.com/content/privacy-policy"},{text:"Advertising Policy",link:"https://www.healthgrades.com/content/advertising-policy"},{text:"HG Blog",link:"https://www.healthgrades.com/blog/"},{text:"Local Health Guides",link:"https://www.healthgrades.com/local/"}]},providerSpecialty:[{text:"All Specialties",link:"https://www.healthgrades.com/specialty-directory",trackingInfo:""},{text:"Cardiologists",link:"https://www.healthgrades.com/cardiology-directory",trackingInfo:""},{text:"Chiropractors",link:"https://www.healthgrades.com/chiropractic-directory",trackingInfo:""},{text:"Clinical Psychologists",link:"https://www.healthgrades.com/clinical-psychology-directory",trackingInfo:""},{text:"Counselors",link:"https://www.healthgrades.com/counseling-directory",trackingInfo:""},{text:"Dentists",link:"https://www.healthgrades.com/dentistry-general-directory",trackingInfo:""},{text:"Dermatologist",link:"https://www.healthgrades.com/dermatology-directory",trackingInfo:""},{text:"Ear, Nose & Throat",link:"https://www.healthgrades.com/otolaryngology-directory",trackingInfo:""},{text:"Endocrinologists",link:"https://www.healthgrades.com/diabetes-metabolism-endocrinology-directory",trackingInfo:""},{text:"Family Practitioners",link:"https://www.healthgrades.com/family-practice-directory",trackingInfo:""},{text:"Gastroenterologists",link:"https://www.healthgrades.com/gastroenterology-directory",trackingInfo:""},{text:"General Surgeons",link:"https://www.healthgrades.com/surgery-general-directory",trackingInfo:""},{text:"Geriatricians",link:"https://www.healthgrades.com/geriatric-medicine-directory",trackingInfo:""},{text:"Gynecologists & Obstetricians",link:"https://www.healthgrades.com/obstetrics-gynecology-directory",trackingInfo:""},{text:"Hematologists",link:"https://www.healthgrades.com/hematology-directory",trackingInfo:""},{text:"Internists",link:"https://www.healthgrades.com/internal-medicine-directory",trackingInfo:""},{text:"Nephrologists",link:"https://www.healthgrades.com/nephrology-directory",trackingInfo:""},{text:"Neurologists",link:"https://www.healthgrades.com/neurology-directory",trackingInfo:""},{text:"Neurosurgeons",link:"https://www.healthgrades.com/neurosurgery-directory",trackingInfo:""},{text:"Ophthalmologists",link:"https://www.healthgrades.com/ophthalmology-directory",trackingInfo:""},{text:"Orthopedic Surgeons",link:"https://www.healthgrades.com/orthopedic-surgery-directory",trackingInfo:""},{text:"Pain Medicine",link:"https://www.healthgrades.com/pain-medicine-directory",trackingInfo:""},{text:"Pediatricians",link:"https://www.healthgrades.com/pediatrics-directory",trackingInfo:""},{text:"Plastic Surgeons",link:"https://www.healthgrades.com/plastic-surgery-directory",trackingInfo:""},{text:"Psychiatrists",link:"https://www.healthgrades.com/psychiatry-directory",trackingInfo:""},{text:"Psychologists",link:"https://www.healthgrades.com/psychology-directory",trackingInfo:""},{text:"Rheumatologists",link:"https://www.healthgrades.com/rheumatology-directory",trackingInfo:""},{text:"Sports Medicine",link:"https://www.healthgrades.com/sports-medicine-directory",trackingInfo:""},{text:"Urologists",link:"https://www.healthgrades.com/urology-directory",trackingInfo:""}]}},function(e,t,n){"use strict";var r=n(46),a=r.getLegacyOmnitureInstance(),o=n(149)(a),i=function(e){var t=e.target.closest(".hg-track");if(t){var n=t.getAttribute("data-hgoname")||"",r=t.getAttribute("data-linkvars")||"",a={};if(r)for(var o=r.split("~"),i=0;i1&&void 0!==arguments[1]?arguments[1]:{},n={contextData:t};"profile: provider"!==a.pageName&&"profile: hospital"!==a.pageName||(n.pageName="".concat(a.pageName,": about")),r.trackLink(e,n),o.recordOmnitureCall("trackLink")},OmnitureTrackPage:function(e){var t=e.trackingValues||{};t["hg.Channel"]=e.channel,t["hg.SitePathing"]=e.pageName,t["hg.ExceptionTracking"]=e.pageName,a.contextData["hg.ClickToCallNumber"]&&(t["hg.ClickToCallNumber"]=void 0,console.warn('"hg.ClickToCallNumber" should not be permanently set on the global Omniture object. Instead, pass it as a temporary attribute in the trackLink() or trackPage() function.')),e.resetValues&&(delete e.resetValues,console.warn('The "resetValues" setting is no longer supported by OmnitureTrackPage(). Previous values will always be restored after page load event.')),e.includeDataList&&(delete e.includeDataList,console.warn('The "includeDataList" setting is no longer supported by OmnitureTrackPage(). All tracking attributes will be tracked for every event. If necessary, specific attributes can be excluded by setting their values to undefined.')),r.trackPage(e),o.recordOmnitureCall("pageTrack")},OmnitureTrackFilter:function(e,t,n){l++;var a={"hg.FilterResult":"1″,"hg.FilterTypeValue":e.toLowerCase()+":"+(t?"uncheck":"check")+":"+l+(n?":"+n:"")};r.trackLink("filter",{contextData:a})},OmnitureTrackSort:function(e){e=(e||"").toLowerCase(),r.trackLink("sorting-"+e)},OmnitureResetPageName:function(e){r.set({pageName:e})}};e.exports=u},function(e,t,n){"use strict";var r={},a={};function o(){var e=this;e.version="1.3.1″;var t=a;t.s_c_in||(t.s_c_il=[],t.s_c_in=0),e._il=t.s_c_il,e._in=t.s_c_in,e._il[e._in]=e,t.s_c_in++,e._c="s_c";var n=t.ob;n||(n=null);var r,o,i=t;try{for(r=i.parent,o=i.location;r&&r.location&&o&&""+r.location!=""+o&&i.location&&""+r.location!=""+i.location&&r.location.host==o.host;)r=(i=r).parent}catch(e){}for(e.Za=function(e){try{console.log(e)}catch(e){}},e.oa=function(e){return""+parseInt(e)==""+e},e.replace=function(e,t,n){return!e||e.indexOf(t)<0?e:e.split(t).join(n)},e.escape=function(t){var n,r;if(!t)return t;for(t=encodeURIComponent(t),n=0;n<7;n++)r="+~!*()'".substring(n,n+1),t.indexOf(r)>=0&&(t=e.replace(t,r,"%"+r.charCodeAt(0).toString(16).toUpperCase()));return t},e.unescape=function(t){if(!t)return t;t=t.indexOf("+")>=0?e.replace(t,"+"," "):t;try{return decodeURIComponent(t)}catch(e){}return unescape(t)},e.Qa=function(){var n,r=t.location.hostname,a=e.fpCookieDomainPeriods;if(a||(a=e.cookieDomainPeriods),r&&!e.ha&&!/^[0-9.]+$/.test(r)&&(a=(a=a?parseInt(a):2)>2?a:2,(n=r.lastIndexOf("."))>=0)){for(;n>=0&&a>1;)n=r.lastIndexOf(".",n-1),a–;e.ha=n>0?r.substring(n):r}return e.ha},e.c_r=e.cookieRead=function(t){t=e.escape(t);var n=" "+e.d.cookie,r=n.indexOf(" "+t+"="),a=r<0?r:n.indexOf(";",r);return"[[B]]"!=(t=r<0?"":e.unescape(n.substring(r+2+t.length,a<0?n.length:a)))?t:""},e.c_w=e.cookieWrite=function(t,n,r){var a,o=e.Qa(),i=e.cookieLifetime;return n=""+n,i=i?(""+i).toUpperCase():"",r&&"SESSION"!=i&&"NONE"!=i&&((a=""!=n?parseInt(i||0):-60)?(r=new Date).setTime(r.getTime()+1e3*a):1==r&&(a=(r=new Date).getYear(),r.setYear(a+5+(a<1900?1900:0)))),t&&"NONE"!=i?(e.d.cookie=t+"="+e.escape(""!=n?n:"[[B]]")+"; path=/;"+(r&&"SESSION"!=i?" expires="+r.toGMTString()+";":"")+(o?" domain="+o+";":""),e.cookieRead(t)==n):0},e.D=[],e.C=function(t,n,r){if(e.ia)return 0;e.maxDelay||(e.maxDelay=250);var a=0,o=(new Date).getTime()+e.maxDelay,i=e.d.mb,l=["webkitvisibilitychange","visibilitychange"];if(i||(i=e.d.nb),i&&"prerender"==i){if(!e.R)for(e.R=1,r=0;r0;){if(t=e.D.shift(),r&&!t.t&&t.t>n){e.D.unshift(t),setTimeout(e.delayReady,parseInt(e.maxDelay/2));break}e.ia=1,e[t.m].apply(e,t.a),e.ia=0}},e.setAccount=e.sa=function(t){var n,r;if(!e.C("setAccount",arguments))if(e.account=t,e.allAccounts)for(n=e.allAccounts.concat(t.split(",")),e.allAccounts=[],n.sort(),r=0;r=0)&&(!n||n.indexOf(","+o+",")>=0)&&t(o,i)},e.J=function(t,n,r,a,o){var i,l,u,c,s="",d=0;if("contextData"==t&&(t="c"),n){for(i in n)if(!Object.prototype[i]&&(!o||i.substring(0,o.length)==o)&&n[i]&&(!r||r.indexOf(","+(a?a+".":"")+i+",")>=0)){if(u=!1,d)for(l=0;l0))if((u=i.indexOf("."))>0)u=(o||"")+(l=i.substring(0,u))+".",d||(d=[]),d.push(u),s+=e.J(l,n,r,a,u);else if("boolean"==typeof l&&(l=l?"true":"false"),l){if("retrieveLightData"==a&&o.indexOf(".contextData.")<0)switch(u=i.substring(0,4),c=i.substring(4),i){case"transactionID":i="xact";break;case"channel":i="ch";break;case"campaign":i="v0";break;default:e.oa(c)&&("prop"==u?i="c"+c:"eVar"==u?i="v"+c:"list"==u?i="l"+c:"hier"==u&&(i="h"+c,l=l.substring(0,255)))}s+="&"+e.escape(i)+"="+e.escape(l)}}""!=s&&(s+="&."+t)}return s},e.Sa=function(){var t,n,r,a,o,i,l,u,c="",s="",d="",f=n="";for(e.lightProfileID?(t=e.H,(s=e.lightTrackVars)&&(s=","+s+","+e.U.join(",")+",")):(t=e.c,(e.pe||e.linkType)&&(s=e.linkTrackVars,d=e.linkTrackEvents,e.pe&&(n=e.pe.substring(0,1).toUpperCase()+e.pe.substring(1),e[n])&&(s=e[n].lb,d=e[n].kb)),s&&(s=","+s+","+e.A.join(",")+","),d&&(d=","+d+",",s&&(s+=",events,")),e.events2&&(f+=(""!=f?",":"")+e.events2)),e.AudienceManagement&&e.AudienceManagement.isReady()&&(c+=e.J("d",e.AudienceManagement.getEventCallConfigParams())),n=0;n=0)){switch(a){case"supplementalDataID":a="sdid";break;case"timestamp":a="ts";break;case"dynamicVariablePrefix":a="D";break;case"visitorID":a="vid";break;case"marketingCloudVisitorID":a="mid";break;case"analyticsVisitorID":a="aid";break;case"audienceManagerLocationHint":a="aamlh";break;case"audienceManagerBlob":a="aamb";break;case"pageURL":a="g",o.length>255&&(e.pageURLRest=o.substring(255),o=o.substring(0,255));break;case"pageURLRest":a="-g";break;case"referrer":a="r";break;case"vmk":case"visitorMigrationKey":a="vmt";break;case"visitorMigrationServer":a="vmf",e.ssl&&e.visitorMigrationServerSecure&&(o="");break;case"visitorMigrationServerSecure":a="vmf",!e.ssl&&e.visitorMigrationServer&&(o="");break;case"charSet":a="ce";break;case"visitorNamespace":a="ns";break;case"cookieDomainPeriods":a="cdp";break;case"cookieLifetime":a="cl";break;case"variableProvider":a="vvp";break;case"currencyCode":a="cc";break;case"channel":a="ch";break;case"transactionID":a="xact";break;case"campaign":a="v0″;break;case"resolution":a="s";break;case"colorDepth":a="c";break;case"javascriptVersion":a="j";break;case"javaEnabled":a="v";break;case"cookiesEnabled":a="k";break;case"browserWidth":a="bw";break;case"browserHeight":a="bh";break;case"connectionType":a="ct";break;case"homepage":a="hp";break;case"plugins":a="p";break;case"events":if(f&&(o+=(""!=o?",":"")+f),d)for(i=o.split(","),o="",r=0;r=0&&(l=l.substring(0,u)),(u=l.indexOf(":"))>=0&&(l=l.substring(0,u)),d.indexOf(","+l+",")>=0&&(o+=(o?",":"")+i[r]);break;case"events2″:o="";break;case"contextData":c+=e.J("c",e[a],s,a),o="";break;case"lightProfileID":a="mtp";break;case"lightStoreForSeconds":a="mtss",e.lightProfileID||(o="");break;case"lightIncrementBy":a="mti",e.lightProfileID||(o="");break;case"retrieveLightProfiles":a="mtsr";break;case"deleteLightProfiles":a="mtsd";break;case"retrieveLightData":e.retrieveLightProfiles&&(c+=e.J("mts",e[a],s,a)),o="";break;default:e.oa(i)&&("prop"==r?a="c"+i:"eVar"==r?a="v"+i:"list"==r?a="l"+i:"hier"==r&&(a="h"+i,o=o.substring(0,255)))}o&&(c+="&"+a+"="+("pev"!=a.substring(0,3)?e.escape(o):o))}"pev3″==a&&e.g&&(c+=e.g)}return c},e.v=function(e){var t=e.tagName;return""+e.sb!="undefined"||""+e.eb!="undefined"&&"HTML"!=(""+e.eb).toUpperCase()?"":("SHAPE"==(t=t&&t.toUpperCase?t.toUpperCase():"")&&(t=""),t&&(("INPUT"==t||"BUTTON"==t)&&e.type&&e.type.toUpperCase?t=e.type.toUpperCase():!t&&e.href&&(t="A")),t)},e.ka=function(e){var t,n,r,a=e.href?e.href:"";return t=a.indexOf(":"),n=a.indexOf("?"),r=a.indexOf("https://r.search.aol.com/"),a&&(t<0||n>=0&&t>n||r>=0&&t>r)&&(n=e.protocol&&e.protocol.length>1?e.protocol:l.protocol?l.protocol:"",t=l.pathname.lastIndexOf("https://r.search.aol.com/"),a=(n?n+"//":"")+(e.host?e.host:l.host?l.host:"")+("https://r.search.aol.com/"!=h.substring(0,1)?l.pathname.substring(0,t<0?0:t)+"https://r.search.aol.com/":"")+a),a},e.F=function(t){var n,r,a=e.v(t),o="",i=0;return a&&(n=t.protocol,r=t.onclick,!t.href||"A"!=a&&"AREA"!=a||r&&n&&!(n.toLowerCase().indexOf("javascript")<0)?r?(o=e.replace(e.replace(e.replace(e.replace(""+r,"r",""),"n",""),"t","")," ",""),i=2):"INPUT"==a||"SUBMIT"==a?(t.value?o=t.value:t.innerText?o=t.innerText:t.textContent&&(o=t.textContent),i=3):t.src&&"IMAGE"==a&&(o=t.src):o=e.ka(t),o)?{id:o.substring(0,100),type:i}:0},e.pb=function(t){for(var n=e.v(t),r=e.F(t);t&&!r&&"BODY"!=n;)(t=t.parentElement?t.parentElement:t.parentNode)&&(n=e.v(t),r=e.F(t));return r&&"BODY"!=n||(t=0),t&&((n=t.onclick?""+t.onclick:"").indexOf(".tl(")>=0||n.indexOf(".trackLink(")>=0)&&(t=0),t},e.bb=function(){var n,r,a,o,i=e.linkObject,l=e.linkType,u=e.linkURL;if(e.V=1,i||(e.V=0,i=e.j),i){for(n=e.v(i),r=e.F(i);i&&!r&&"BODY"!=n;)(i=i.parentElement?i.parentElement:i.parentNode)&&(n=e.v(i),r=e.F(i));if(r&&"BODY"!=n||(i=0),i){var c=i.onclick?""+i.onclick:"";(c.indexOf(".tl(")>=0||c.indexOf(".trackLink(")>=0)&&(i=0)}}else e.V=1;if(!u&&i&&(u=e.ka(i)),u&&!e.linkLeaveQueryString&&((a=u.indexOf("?"))>=0&&(u=u.substring(0,a))),!l&&u){var s,d=0,f=0;if(e.trackDownloadLinks&&e.linkDownloadFileTypes)for(a=(c=u.toLowerCase()).indexOf("?"),o=c.indexOf("#"),a>=0?o>=0&&o=0&&(c=c.substring(0,a)),a=e.linkDownloadFileTypes.toLowerCase().split(","),o=0;o=0&&(f=1);f?d&&(l="e"):d||(l="e")}}e.linkObject=i,e.linkURL=u,e.linkType=l,(e.trackClickMap||e.trackInlineStats)&&(e.g="",i&&(l=e.pageName,u=1,i=i.sourceIndex,l||(l=e.pageURL,u=0),t.s_objectID&&(r.id=t.s_objectID,i=r.type=1),l&&r&&r.id&&n&&(e.g="&pid="+e.escape(l.substring(0,255))+(u?"&pidt="+u:"")+"&oid="+e.escape(r.id.substring(0,100))+(r.type?"&oidt="+r.type:"")+"&ot="+n+(i?"&oi="+i:""))))},e.Ta=function(){var t=e.V,n=e.linkType,r=e.linkURL,a=e.linkName;if(n&&(r||a)&&("d"!=(n=n.toLowerCase())&&"e"!=n&&(n="o"),e.pe="lnk_"+n,e.pev1=r?e.escape(r):"",e.pev2=a?e.escape(a):"",t=1),e.abort&&(t=0),e.trackClickMap||e.trackInlineStats){n={},r=0;var o,i,l,u=e.cookieRead("s_sq"),c=u?u.split("&"):0;if(u=0,c)for(o=0;o0&&n[i].length>0&&(u+=(u?"&":"")+e.escape(n[i].join(","))+"="+e.escape(i),o–);e.cookieWrite("s_sq",u)}}}return t},e.Ua=function(){if(!e.jb){var t,n,r,a,o,l=new Date,u=i.location,c=r=n=t="",s="1.2″,d=e.cookieWrite("s_cc","true",0)?"Y":"N",f="",p="",h=0;if(l.setUTCDate&&(s="1.3″,h.toPrecision&&(s="1.5″,(t=[]).forEach))){s="1.6″,r=0,n={};try{(r=new Iterator(n)).next&&(s="1.7″,t.reduce&&((s="1.8″).trim&&(s="1.8.1″,Date.parse&&(s="1.8.2″,Object.create&&(s="1.8.5″)))))}catch(e){}}t=screen.width+"x"+screen.height,r=navigator.javaEnabled()?"Y":"N",n=screen.pixelDepth?screen.pixelDepth:screen.colorDepth,a=e.w.innerWidth?e.w.innerWidth:e.d.documentElement.offsetWidth,o=e.w.innerHeight?e.w.innerHeight:e.d.documentElement.offsetHeight,l=navigator.plugins;try{e.b.addBehavior("#default#homePage"),f=e.b.qb(u)?"Y":"N"}catch(e){}try{e.b.addBehavior("#default#clientCaps"),p=e.b.connectionType}catch(e){}if(l)for(;hv)return 0}return 1},e.K=function(t,n){var r,a,o,i,l,u;for(r=0;r<2;r++)for(a=r>0?e.ea:e.c,o=0;o0?e.ea:e.c,o=0;o255&&((n=(t=""+e).indexOf("?"))>0&&(i=t.substring(n+1),r=0,"http://"==(a=(t=t.substring(0,n)).toLowerCase()).substring(0,7)?r+=7:"https://"==a.substring(0,8)&&(r+=8),(n=a.indexOf("https://r.search.aol.com/",r))>0&&(a=a.substring(r,n),o=t.substring(n),t=t.substring(0,n),a.indexOf("google")>=0?l=",q,ie,start,search_key,word,kw,cd,":a.indexOf("yahoo.co")>=0&&(l=",p,ei,"),l&&i)))){if((e=i.split("&"))&&e.length>1){for(r=0;r0&&l.indexOf(","+a.substring(0,n)+",")>=0?u+=(u?"&":"")+a:c+=(c?"&":"")+a;u&&c?i=u+"&"+c:c=""}e=t+((n=253-(i.length-c.length)-t.length)>0?o.substring(0,n):"")+"?"+i}return e},e.O=!1,e.da=!1,e.Da=function(t){e.marketingCloudVisitorID=t,e.da=!0,e.l()},e.L=!1,e.aa=!1,e.ya=function(t){e.analyticsVisitorID=t,e.aa=!0,e.l()},e.N=!1,e.ca=!1,e.Aa=function(t){e.audienceManagerLocationHint=t,e.ca=!0,e.l()},e.M=!1,e.ba=!1,e.za=function(t){e.audienceManagerBlob=t,e.ba=!0,e.l()},e.isReadyToTrack=function(){var t=!0,n=e.visitor;return n&&n.isAllowed()&&(e.O||e.marketingCloudVisitorID||!n.getMarketingCloudVisitorID||(e.marketingCloudVisitorID=n.getMarketingCloudVisitorID([e,e.Da]),e.marketingCloudVisitorID)||(e.O=!0),e.L||e.analyticsVisitorID||!n.getAnalyticsVisitorID||(e.analyticsVisitorID=n.getAnalyticsVisitorID([e,e.ya]),e.analyticsVisitorID)||(e.L=!0),e.N||e.audienceManagerLocationHint||!n.getAudienceManagerLocationHint||(e.audienceManagerLocationHint=n.getAudienceManagerLocationHint([e,e.Aa]),e.audienceManagerLocationHint)||(e.N=!0),e.M||e.audienceManagerBlob||!n.getAudienceManagerBlob||(e.audienceManagerBlob=n.getAudienceManagerBlob([e,e.za]),e.audienceManagerBlob)||(e.M=!0),(e.O&&!e.da&&!e.marketingCloudVisitorID||e.L&&!e.aa&&!e.analyticsVisitorID||e.N&&!e.ca&&!e.audienceManagerLocationHint||e.M&&!e.ba&&!e.audienceManagerBlob)&&(t=!1)),t},e.k=n,e.o=0,e.callbackWhenReadyToTrack=function(t,r,a){var o;(o={}).Ja=t,o.Ia=r,o.Ga=a,e.k==n&&(e.k=[]),e.k.push(o),0==e.o&&(e.o=setInterval(e.l,100))},e.l=function(){var t;if(e.isReadyToTrack()&&(e.o&&(clearInterval(e.o),e.o=0),e.k!=n))for(;e.k.length>0;)(t=e.k.shift()).Ia.apply(t.Ja,t.Ga)},e.Ca=function(t){var r,a,o=n,i=n;if(!e.isReadyToTrack()){if(r=[],t!=n)for(a in o={},t)o[a]=t[a];return i={},e.wa(i,!0),r.push(o),r.push(i),e.callbackWhenReadyToTrack(e,e.track,r),!0}return!1},e.Ra=function(){var t,n=e.cookieRead("s_fid"),r="",a="";t=8;var o=4;if(!n||n.indexOf("-")<0){for(n=0;n<16;n++)t=Math.floor(Math.random()*t),r+="0123456789ABCDEF".substring(t,t+1),t=Math.floor(Math.random()*o),a+="0123456789ABCDEF".substring(t,t+1),t=o=16;n=r+"-"+a}return e.cookieWrite("s_fid",n,1)||(n=0),n},e.t=e.track=function(n,r){var a,o=new Date,l="s"+Math.floor(o.getTime()/108e5)%10+Math.floor(1e13*Math.random()),u=o.getYear();u="t="+e.escape(o.getDate()+"https://r.search.aol.com/"+o.getMonth()+"https://r.search.aol.com/"+(u<1900?u+1900:u)+" "+o.getHours()+":"+o.getMinutes()+":"+o.getSeconds()+" "+o.getDay()+" "+o.getTimezoneOffset()),!e.supplementalDataID&&e.visitor&&e.visitor.getSupplementalDataID&&(e.supplementalDataID=e.visitor.getSupplementalDataID("AppMeasurement:"+e._in,!e.expectSupplementalData)),e.r("_s"),e.C("track",arguments)||(e.Ca(n)||(r&&e.K(r),n&&(a={},e.wa(a,0),e.K(n)),e.Xa()&&(e.analyticsVisitorID||e.marketingCloudVisitorID||(e.fid=e.Ra()),e.bb(),e.usePlugins&&e.doPlugins&&e.doPlugins(e),e.account&&(e.abort||(e.trackOffline&&!e.timestamp&&(e.timestamp=Math.floor(o.getTime()/1e3)),o=t.location,e.pageURL||(e.pageURL=o.href?o.href:o),e.referrer||e.xa||(e.referrer=i.document.referrer,e.xa=1),e.referrer=e.Pa(e.referrer),e.r("_g")),e.Ta()&&!e.abort&&(e.Ua(),u+=e.Sa(),e.ab(l,u),e.r("_t"),e.referrer=""))),n&&e.K(a,1)),e.abort=e.supplementalDataID=e.timestamp=e.pageURLRest=e.linkObject=e.j=e.linkURL=e.linkName=e.linkType=t.rb=e.pe=e.pev1=e.pev2=e.pev3=e.g=0)},e.tl=e.trackLink=function(t,n,r,a,o){return e.linkObject=t,e.linkType=n,e.linkName=r,o&&(e.i=t,e.q=o),e.track(a)},e.trackLight=function(t,n,r,a){return e.lightProfileID=t,e.lightStoreForSeconds=n,e.lightIncrementBy=r,e.track(a)},e.clearVars=function(){var t,n;for(t=0;t=0&&(l=l.substring(0,a)),l=l.replace(/[^A-Za-z0-9]/g,"")),r||(r="2o7.net"),o=o?(""+o).toLowerCase():"d1","2o7.net"==r&&("d1″==o?o="112″:"d2″==o&&(o="122″),i=""),a=l+"."+o+"."+i+r),r=e.ssl?"https://":"http://",o=e.AudienceManagement&&e.AudienceManagement.isReady(),r+=a+"/b/ss/"+e.account+"https://r.search.aol.com/"+(e.mobile?"5.":"")+(o?"10″:"1″)+"/JS-"+e.version+(e.ib?"T":"")+"https://r.search.aol.com/"+t+"?AQB=1&ndh=1&"+(o?"callback=s_c_il["+e._in+"].AudienceManagement.passData&":"")+n+"&AQE=1″,e.Wa&&(r=r.substring(0,2047)),e.Na(r),e.S()},e.Na=function(t){e.e||e.Va(),e.e.push(t),e.T=e.u(),e.va()},e.Va=function(){e.e=e.Ya(),e.e||(e.e=[])},e.Ya=function(){var n,r;if(e.Y()){try{(r=t.localStorage.getItem(e.W()))&&(n=t.JSON.parse(r))}catch(e){}return n}},e.Y=function(){var n=!0;return e.trackOffline&&e.offlineFilename&&t.localStorage&&t.JSON||(n=!1),n},e.la=function(){var t=0;return e.e&&(t=e.e.length),e.z&&t++,t},e.S=function(){if(!e.z)if(e.ma=n,e.X)e.T>e.G&&e.ta(e.e),e.$(500);else{var t=e.Ha();t>0?e.$(t):(t=e.ja())&&(e.z=1,e.$a(t),e.fb(t))}},e.$=function(t){e.ma||(t||(t=0),e.ma=setTimeout(e.S,t))},e.Ha=function(){var t;return!e.trackOffline||e.offlineThrottleDelay<=0?0:(t=e.u()-e.ra,e.offlineThrottleDelay0)return e.e.shift()},e.$a=function(t){if(e.debugTracking){var n,r="AppMeasurement Debug: "+t;for(t=t.split("&"),n=0;ne.G&&e.ta(e.e),e.P(),e.$(500)},r.onreadystatechange=function(){4==r.readyState&&(200==r.status?r.hb():r.Oa())},e.ra=e.u(),1==a)r.open("GET",n,!0),r.send();else if(2==a)r.open("GET",n),r.send();else if(r.src=n,3==a){if(e.pa)try{o.removeChild(e.pa)}catch(e){}o.firstChild?o.insertBefore(r,o.firstChild):o.appendChild(r),e.pa=e.Ka}r.abort&&(e.Z=setTimeout(r.abort,5e3)),e.La=n,e.Ka=t["s_i_"+e.replace(e.account,",","_")]=r,(e.useForcedLinkTracking&&e.B||e.q)&&(e.forcedLinkTrackingTimeout||(e.forcedLinkTrackingTimeout=250),e.Q=setTimeout(e.P,e.forcedLinkTrackingTimeout))},e.Ma=function(){if(e.Y()&&!(e.qa>e.G))try{t.localStorage.removeItem(e.W()),e.qa=e.u()}catch(e){}},e.ta=function(n){if(e.Y()){e.va();try{t.localStorage.setItem(e.W(),t.JSON.stringify(n)),e.G=e.u()}catch(e){}}},e.va=function(){if(e.trackOffline)for((!e.offlineLimit||e.offlineLimit<=0)&&(e.offlineLimit=10);e.e.length>e.offlineLimit;)e.ja()},e.forceOffline=function(){e.X=!0},e.forceOnline=function(){e.X=!1},e.W=function(){return e.offlineFilename+"-"+e.visitorNamespace+e.account},e.u=function(){return(new Date).getTime()},e.na=function(e){return 0!=(e=e.toLowerCase()).indexOf("#")&&0!=e.indexOf("about:")&&0!=e.indexOf("opera:")&&0!=e.indexOf("javascript:")},e.setTagContainer=function(t){var n,r,a;for(e.ib=t,n=0;n=0&&((o=(r=a+r.substring(o+1)+a).indexOf(a+n+"="))>=0&&((o=(r=r.substring(o+a.length+n.length+1)).indexOf(a))>=0&&(r=r.substring(0,o)),r.length>0)))?e.unescape(r):""}},e.A=["supplementalDataID","timestamp","dynamicVariablePrefix","visitorID","marketingCloudVisitorID","analyticsVisitorID","audienceManagerLocationHint","fid","vmk","visitorMigrationKey","visitorMigrationServer","visitorMigrationServerSecure","charSet","visitorNamespace","cookieDomainPeriods","fpCookieDomainPeriods","cookieLifetime","pageName","pageURL","referrer","contextData","currencyCode","lightProfileID","lightStoreForSeconds","lightIncrementBy","retrieveLightProfiles","deleteLightProfiles","retrieveLightData","pe","pev1″,"pev2″,"pev3″,"pageURLRest"],e.c=e.A.concat(["purchaseID","variableProvider","channel","server","pageType","transactionID","campaign","state","zip","events","events2″,"products","audienceManagerBlob","tnt"]),e.U=["timestamp","charSet","visitorNamespace","cookieDomainPeriods","cookieLifetime","contextData","lightProfileID","lightStoreForSeconds","lightIncrementBy"],e.H=e.U.slice(0),e.ea=["account","allAccounts","debugTracking","visitor","trackOffline","offlineLimit","offlineThrottleDelay","offlineFilename","usePlugins","doPlugins","configURL","visitorSampling","visitorSamplingGroup","linkObject","linkURL","linkName","linkType","trackDownloadLinks","trackExternalLinks","trackClickMap","trackInlineStats","linkLeaveQueryString","linkTrackVars","linkTrackEvents","linkDownloadFileTypes","linkExternalFilters","linkInternalFilters","useForcedLinkTracking","forcedLinkTrackingTimeout","trackingServer","trackingServerSecure","ssl","abort","mobile","dc","lightTrackVars","maxDelay","expectSupplementalData","AudienceManagement"],r=0;r<=75;r++)e.c.push("prop"+r),e.H.push("prop"+r),e.c.push("eVar"+r),e.H.push("eVar"+r),r<6&&e.c.push("hier"+r),r<4&&e.c.push("list"+r);r=["resolution","colorDepth","javascriptVersion","javaEnabled","cookiesEnabled","browserWidth","browserHeight","connectionType","homepage","plugins"],e.c=e.c.concat(r),e.A=e.A.concat(r),e.ssl=t.location.protocol.toLowerCase().indexOf("https")>=0,e.charSet="UTF-8″,e.contextData={},e.offlineThrottleDelay=0,e.offlineFilename="AppMeasurement.offline",e.ra=0,e.T=0,e.G=0,e.qa=0,e.linkDownloadFileTypes="exe,zip,wav,mp3,mov,mpg,avi,wmv,pdf,doc,docx,xls,xlsx,ppt,pptx",e.w=t,e.d=t.document;try{e.Wa="Microsoft Internet Explorer"==navigator.appName}catch(e){}e.P=function(){e.Q&&(t.clearTimeout(e.Q),e.Q=n),e.i&&e.B&&e.i.dispatchEvent(e.B),e.q&&("function"==typeof e.q?e.q():e.i&&e.i.href&&(e.d.location=e.i.href)),e.i=e.B=e.q=0},e.ua=function(){e.b=e.d.body,e.b?(e.p=function(n){var r,a,o,i,l;if(!(e.d&&e.d.getElementById("cppXYctnr")||n&&n.cb)){if(e.fa){if(!e.useForcedLinkTracking)return e.b.removeEventListener("click",e.p,!0),void(e.fa=e.useForcedLinkTracking=0);e.b.removeEventListener("click",e.p,!1)}else e.useForcedLinkTracking=0;e.j=n.srcElement?n.srcElement:n.target;try{if(e.j&&(e.j.tagName||e.j.parentElement||e.j.parentNode)&&(o=e.la(),e.track(),o=0&&e.d.createEvent||navigator.userAgent.indexOf("Firefox/2")>=0&&t.MouseEvent)&&(e.fa=1,e.useForcedLinkTracking=1,e.b.addEventListener("click",e.p,!0)),e.b.addEventListener("click",e.p,!1))):setTimeout(e.ua,30)},e.ua()}function i(e){var t,n,r,i,l,u=a.s_c_il,c=e.split(","),s=0;if(u)for(n=0;!s&&n1){e.contextData["hg.DayOfWeek"]=t[1];var n="Weekday";(e.contextData["hg.DayOfWeek"].indexOf("Saturday")>0||e.contextData["hg.DayOfWeek"].indexOf("Sunday")>0)&&(n="Weekend"),e.contextData["hg.WeekdayWeekend"]=n}if(e.contextData["hg.DaysSinceLastVisit"]=e.getDaysSinceLastVisit("s_lastvisit"),e.contextData["hg.DaysSinceFirstVisit"]=e.getDaysSinceFirstVisit("s_firstvisit"),e.contextData["hg.SitePathing"]||(e.contextData["hg.SitePathing"]=e.pageName),e.contextData["hg.ExceptionTracking"]||(e.contextData["hg.ExceptionTracking"]=e.pageName),!e.campaign){var r=e.Util.getQueryParam("cid"),a=e.Util.getQueryParam("did");e.campaign=a||r}e.campaign=e.getValOnce(e.campaign,"s_campaign",0);e.contextData["hg.orientation"]=function(){if(window.innerHeight>window.innerWidth)var e="portrait";else if(window.innerHeight959)e="3 column";else e="2 column";return e}(),e.tnt=e.trackTNT()},r.manageVars=new Function("c","l","f","var s=this,vl,la,vla;l=l?l:";f=f?f:1 ;if(!s[c])return false;vl='pageName,purchaseID,channel,server,pageType,campaign,state,zip,events,products,transactionID';for(var n=1;n<76;n++){vl+=',prop'+n+',eVar'+n+',hier'+n;}if(l&&(f==1||f==2)){if(f==1){vl=l;}if(f==2){la=s.split(l,',');vla=s.split(vl,',');vl='';for(x in la){for(y in vla){if(la[x]==vla[y]){vla[y]='';}}}for(y in vla){vl+=vla[y]?','+vla[y]:'';}}s.pt(vl,',',c,0);return true;}else if(l==''&&f==1){s.pt(vl,',',c,0);return true;}else{return false;}"),r.clearVars=new Function("t","var s=this;s[t]='';"),r.lowercaseVars=new Function("t","var s=this;if(s[t]&&t!='events'){s[t]=s[t].toString();if(s[t].indexOf('D=')!=0){s[t]=s[t].toLowerCase();}}"),r.split=new Function("l","d","var i,x=0,a=new Array;while(l){i=l.indexOf(d);i=i>-1?i:l.length;a[x++]=l.substring(0,i);l=l.substring(i+d.length);}return a"),r.linkHandler=new Function("p","t","o","var s=this,h=s.p_gh(),i,l;t=t?t:'o';if(!h||(s.linkType&&(h||s.linkName)))return";i=h.href.indexOf('?');h.href=s.linkLeaveQueryString||i<0?h.href:h.href.substring(0,i);l=s.pt(p,'|','p_gn',h.href.toLowerCase());if(l){s.linkName=l=='[['?'':l;s.linkType=t;return o?h:h.href;}return'';"),r.p_gh=new Function("","var s=this;if(!s.eo&&!s.lnk)return'';var o=s.eo?s.eo:s.lnk,y=s.ot(o),n=s.oid(o),x=o.s_oidt;if(s.eo&&o==s.eo){while(o&&!n&&y!='BODY'){o=o.parentElement?o.parentElement:o.parentNode;if(!o)return'';y=s.ot(o);n=s.oid(o);x=o.s_oidt;}}return o?o:'';"),r.p_gn=new Function("t","h","var i=t?t.indexOf('~'):-1,n,x;if(t&&h){n=i<0?'':t.substring(0,i);x=t.substring(i+1);if(h.indexOf(x.toLowerCase())>-1)return n?n:'[[';}return 0;"),r.getNewRepeat=new Function("d","cn","var s=this,e=new Date(),cval,sval,ct=e.getTime();d=d?d:30;cn=cn?cn:'s_nr';e.setTime(ct+d*24*60*60*1000);cval=s.c_r(cn);if(cval.length==0){s.c_w(cn,ct+'-New',e);return'New';}sval=s.split(cval,'-');if(ct-sval[0]<30*60*1000&&sval[1]=='New'){s.c_w(cn,ct+'-New',e);return'New';}else{s.c_w(cn,ct+'-Repeat',e);return'Repeat';}"),r.getTimeParting=new Function("h","z","var s=this,od;od=new Date('1/1/2000');if(od.getDay()!=6||od.getMonth()!=0){return'Data Not Available';}else{var H,M,D,U,ds,de,tm,da=['Sunday','Monday','Tuesday','Wednesday','Thursday','Friday','Saturday'],d=new Date();z=z?z:0;z=parseFloat(z);if(s._tpDST){var dso=s._tpDST[d.getFullYear()].split(/,/);ds=new Date(dso[0]+"https://r.search.aol.com/"+d.getFullYear());de=new Date(dso[1]+"https://r.search.aol.com/"+d.getFullYear());if(h=='n'&&d>ds&&dde||d=12){U='PM';H=H-12;}if(H==0){H=12;}D=da[D];tm=H+':'+M+U;return(tm+'|'+D);}"),r.getValOnce=new Function("v","c","e","var s=this,a=new Date,v=v?v:v=",c=c?c:c='s_gvo',e=e?e:0,k=s.c_r(c);if(v){a.setTime(a.getTime()+e*86400000);s.c_w(c,v,e?a:0);}return v==k?":v"),r.getDaysSinceLastVisit=new Function("c","var s=this,e=new Date(),es=new Date(),cval,cval_s,cval_ss,ct=e.getTime(),day=24*60*60*1000,f1,f2,f3,f4,f5;e.setTime(ct+3*365*day);es.setTime(ct+30*60*1000);f0='Cookies Not Supported';f1='First Visit';f2='More than 30 days';f3='More than 7 days';f4='Less than 7 days';f5='Less than 1 day';cval=s.c_r(c);if(cval.length==0){s.c_w(c,ct,e);s.c_w(c+'_s',f1,es);}else{var d=ct-cval;if(d>30*60*1000){if(d>30*day){s.c_w(c,ct,e);s.c_w(c+'_s',f2,es);}else if(d<30*day+1 && d>7*day){s.c_w(c,ct,e);s.c_w(c+'_s',f3,es);}else if(d<7*day+1 && d>day){s.c_w(c,ct,e);s.c_w(c+'_s',f4,es);}else if(d30*60*1000){if(d>30*day)s.c_w(c+'_s',f2,es);else if(d<30*day+1&&d>7*day)s.c_w(c+'_s',f3,es);else if(d<7*day+1&&d>day)s.c_w(c+'_s',f4,es);else if(d=0){x=x.substring(0,i)+n+x.substring(i+o.length);i=x.indexOf(o,i+l)}return x"),r.apl=new Function("L","v","d","u","var s=this,m=0;if(!L)L=";if(u){var i,n,a=s.split(L,d);for(i=0;i=0};e.exports=function(e){var t=[],n={getCallHistory:function(){return t},recordOmnitureCall:function(){var n=arguments.length>0&&void 0!==arguments[0]?arguments[0]:"track",r=arguments.length>1?arguments[1]:void 0;return!!o()&&(t.push(n+" "+(r||e.La)),t.length>15&&(t=t.slice(t.length-15)),!0)}};return o()&&"undefined"!=typeof window&&(window.HG3=function(e){for(var t=1;t "+t+") {","args = new Array(arguments.length + 1);","for (var i = 0; i < arguments.length; i++) {","args[i] = arguments[i];","}","}","return new Promise(function (rs, rj) {","var cb = "+o+";","var res;","switch (argLength) {",n.concat(["extra"]).map((function(e,t){return"case "+t+":res = fn.call("+["self"].concat(n.slice(0,t)).concat("cb").join(",")+");break;"})).join(""),"default:","args[argLength] = cb;","res = fn.apply(self, args);","}","if (res &&",'(typeof res === "object" || typeof res === "function") &&','typeof res.then === "function"',") {rs(res);}","});","};"].join("");return Function(["Promise","fn"],i)(r,e)}(e)};var o="function (err, res) {if (err) { rj(err); } else { rs(res); }}";r.nodeify=function(e){return function(){var t=Array.prototype.slice.call(arguments),n="function"==typeof t[t.length-1]?t.pop():null,o=this;try{return e.apply(this,arguments).nodeify(n,o)}catch(e){if(null==n)return new r((function(t,n){n(e)}));a((function(){n.call(o,e)}))}}},r.prototype.nodeify=function(e,t){if("function"!=typeof e)return this;this.then((function(n){a((function(){e.call(t,null,n)}))}),(function(n){a((function(){e.call(t,n)}))}))}},function(e,t,n){"use strict";var r=n(85),a=[],o=[],i=r.makeRequestCallFromTimer((function(){if(o.length)throw o.shift()}));function l(e){var t;(t=a.length?a.pop():new u).task=e,r(t)}function u(){this.task=null}e.exports=l,u.prototype.call=function(){try{this.task.call()}catch(e){l.onerror?l.onerror(e):(o.push(e),i())}finally{this.task=null,a[a.length]=this}}},function(e,t,n){"use strict";var r=n(34);e.exports=r,r.enableSynchronous=function(){r.prototype.isPending=function(){return 0==this.getState()},r.prototype.isFulfilled=function(){return 1==this.getState()},r.prototype.isRejected=function(){return 2==this.getState()},r.prototype.getValue=function(){if(3===this._81)return this._65.getValue();if(!this.isFulfilled())throw new Error("Cannot get a value of an unfulfilled promise.");return this._65},r.prototype.getReason=function(){if(3===this._81)return this._65.getReason();if(!this.isRejected())throw new Error("Cannot get a rejection reason of a non-rejected promise.");return this._65},r.prototype.getState=function(){return 3===this._81?this._65.getState():-1===this._81||-2===this._81?0:this._81}},r.disableSynchronous=function(){r.prototype.isPending=void 0,r.prototype.isFulfilled=void 0,r.prototype.isRejected=void 0,r.prototype.getValue=void 0,r.prototype.getReason=void 0,r.prototype.getState=void 0}},function(e,t){e.exports=function(e,t){function n(){e.Request.apply(this,arguments)}n.prototype=Object.create(e.Request.prototype),n.prototype.end=function(n){var r=e.Request.prototype.end,a=this;return new t((function(e,t){r.call(a,(function(r,a){n&&n(r,a),r?(r.response=a,t(r)):e(a)}))}))},n.prototype.then=function(n,r){var a=e.Request.prototype.end,o=this;return new t((function(e,t){a.call(o,(function(n,r){n?(n.response=r,t(n)):e(r)}))})).then(n,r)};var r=function(e,t){return new n(e,t)};return r.options=function(e){return r("OPTIONS",e)},r.head=function(e,t){var n=r("HEAD",e);return t&&n.send(t),n},r.get=function(e,t){var n=r("GET",e);return t&&n.query(t),n},r.post=function(e,t){var n=r("POST",e);return t&&n.send(t),n},r.put=function(e,t){var n=r("PUT",e);return t&&n.send(t),n},r.patch=function(e,t){var n=r("PATCH",e);return t&&n.send(t),n},r.del=function(e){return r("DELETE",e)},r}},function(e,t,n){function r(e){if(e)return function(e){for(var t in r.prototype)e[t]=r.prototype[t];return e}(e)}e.exports=r,r.prototype.on=r.prototype.addEventListener=function(e,t){return this._callbacks=this._callbacks||{},(this._callbacks["$"+e]=this._callbacks["$"+e]||[]).push(t),this},r.prototype.once=function(e,t){function n(){this.off(e,n),t.apply(this,arguments)}return n.fn=t,this.on(e,n),this},r.prototype.off=r.prototype.removeListener=r.prototype.removeAllListeners=r.prototype.removeEventListener=function(e,t){if(this._callbacks=this._callbacks||{},0==arguments.length)return this._callbacks={},this;var n,r=this._callbacks["$"+e];if(!r)return this;if(1==arguments.length)return delete this._callbacks["$"+e],this;for(var a=0;a=200&&e.status<300)},a.prototype.get=function(e){return this._header[e.toLowerCase()]},a.prototype.getHeader=a.prototype.get,a.prototype.set=function(e,t){if(r(e)){for(var n in e)this.set(n,e[n]);return this}return this._header[e.toLowerCase()]=t,this.header[e]=t,this},a.prototype.unset=function(e){return delete this._header[e.toLowerCase()],delete this.header[e],this},a.prototype.field=function(e,t){if(null==e)throw new Error(".field(name, val) name can not be empty");if(this._data&&console.error(".field() can't be used if .send() is used. Please use only .send() or only .field() & .attach()"),r(e)){for(var n in e)this.field(n,e[n]);return this}if(Array.isArray(t)){for(var a in t)this.field(e,t[a]);return this}if(null==t)throw new Error(".field(name, val) val can not be empty");return"boolean"==typeof t&&(t=""+t),this._getFormData().append(e,t),this},a.prototype.abort=function(){return this._aborted||(this._aborted=!0,this.xhr&&this.xhr.abort(),this.req&&this.req.abort(),this.clearTimeout(),this.emit("abort")),this},a.prototype.withCredentials=function(e){return null==e&&(e=!0),this._withCredentials=e,this},a.prototype.redirects=function(e){return this._maxRedirects=e,this},a.prototype.toJSON=function(){return{method:this.method,url:this.url,data:this._data,headers:this._header}},a.prototype.send=function(e){var t=r(e),n=this._header["content-type"];if(this._formData&&console.error(".send() can't be used if .attach() or .field() is used. Please use only .send() or only .field() & .attach()"),t&&!this._data)Array.isArray(e)?this._data=[]:this._isHost(e)||(this._data={});else if(e&&this._data&&this._isHost(this._data))throw Error("Can't merge these send calls");if(t&&r(this._data))for(var a in e)this._data[a]=e[a];else"string"==typeof e?(n||this.type("form"),n=this._header["content-type"],this._data="application/x-www-form-urlencoded"==n?this._data?this._data+"&"+e:e:(this._data||"")+e):this._data=e;return!t||this._isHost(e)||n||this.type("json"),this},a.prototype.sortQuery=function(e){return this._sort=void 0===e||e,this},a.prototype._timeoutError=function(e,t,n){if(!this._aborted){var r=new Error(e+t+"ms exceeded");r.timeout=t,r.code="ECONNABORTED",r.errno=n,this.timedout=!0,this.abort(),this.callback(r)}},a.prototype._setTimeouts=function(){var e=this;this._timeout&&!this._timer&&(this._timer=setTimeout((function(){e._timeoutError("Timeout of ",e._timeout,"ETIME")}),this._timeout)),this._responseTimeout&&!this._responseTimeoutTimer&&(this._responseTimeoutTimer=setTimeout((function(){e._timeoutError("Response timeout of ",e._responseTimeout,"ETIMEDOUT")}),this._responseTimeout))}},function(e,t,n){var r=n(60);e.exports=function(e){return"[object Function]"===(r(e)?Object.prototype.toString.call(e):"")}},function(e,t,n){var r=n(174);function a(e){if(e)return function(e){for(var t in a.prototype)e[t]=a.prototype[t];return e}(e)}e.exports=a,a.prototype.get=function(e){return this.header[e.toLowerCase()]},a.prototype._setHeaderProperties=function(e){var t=e["content-type"]||"";this.type=r.type(t);var n=r.params(t);for(var a in n)this[a]=n[a];this.links={};try{e.link&&(this.links=r.parseLinks(e.link))}catch(e){}},a.prototype._setStatusProperties=function(e){var t=e/100|0;this.status=this.statusCode=e,this.statusType=t,this.info=1==t,this.ok=2==t,this.redirect=3==t,this.clientError=4==t,this.serverError=5==t,this.error=(4==t||5==t)&&this.toError(),this.accepted=202==e,this.noContent=204==e,this.badRequest=400==e,this.unauthorized=401==e,this.notAcceptable=406==e,this.forbidden=403==e,this.notFound=404==e}},function(e,t){t.type=function(e){return e.split(/ *; */).shift()},t.params=function(e){return e.split(/ *; */).reduce((function(e,t){var n=t.split(/ *= */),r=n.shift(),a=n.shift();return r&&a&&(e[r]=a),e}),{})},t.parseLinks=function(e){return e.split(/ *, */).reduce((function(e,t){var n=t.split(/ *; */),r=n[0].slice(1,-1);return e[n[1].split(/ *= */)[1].slice(1,-1)]=r,e}),{})},t.cleanHeader=function(e,t){return delete e["content-type"],delete e["content-length"],delete e["transfer-encoding"],delete e.host,t&&delete e.cookie,e}},function(e,t){var n=["ECONNRESET","ETIMEDOUT","EADDRINFO","ESOCKETTIMEDOUT"];e.exports=function(e,t){return!!(e&&e.code&&~n.indexOf(e.code))||(!!(t&&t.status&&t.status>=500)||(!(!e||!("timeout"in e)||"ECONNABORTED"!=e.code)||!(!e||!("crossDomain"in e))))}},function(e,t,n){"use strict";var r=n(5),a=n(0);Object.defineProperty(t,"__esModule",{value:!0}),t.default=t.NewsletterFormContainer=void 0;var o=a(n(3)),i=a(n(6)),l=a(n(7)),u=a(n(11)),c=a(n(8)),s=a(n(9)),d=a(n(10)),f=r(n(2)),p=a(n(1)),h=a(n(177));function g(e,t){var n=Object.keys(e);if(Object.getOwnPropertySymbols){var r=Object.getOwnPropertySymbols(e);t&&(r=r.filter((function(t){return Object.getOwnPropertyDescriptor(e,t).enumerable}))),n.push.apply(n,r)}return n}function m(){if("undefined"==typeof Reflect||!Reflect.construct)return!1;if(Reflect.construct.sham)return!1;if("function"==typeof Proxy)return!0;try{return Date.prototype.toString.call(Reflect.construct(Date,[],(function(){}))),!0}catch(e){return!1}}var y=function(e){(0,d.default)(r,e);var t,n=(t=r,function(){var e,n=(0,s.default)(t);if(m()){var r=(0,s.default)(this).constructor;e=Reflect.construct(n,arguments,r)}else e=n.apply(this,arguments);return(0,c.default)(this,e)});function r(e){var t;return(0,i.default)(this,r),(t=n.call(this,e)).state={email:"",errorMessage:""},t.submitEmail=t.submitEmail.bind((0,u.default)(t)),t.handleInputChange=t.handleInputChange.bind((0,u.default)(t)),t.submitted=!1,t}return(0,l.default)(r,[{key:"componentDidMount",value:function(){/Android/.test(navigator.appVersion)&&window.addEventListener("resize",this.handleAndroidWindowResizing)}},{key:"componentWillUnmount",value:function(){document.removeEventListener("resize",this.handleAndroidWindowResizing)}},{key:"handleAndroidWindowResizing",value:function(){"INPUT"!==document.activeElement.tagName&&"TEXTAREA"!==document.activeElement.tagName||document.activeElement.scrollIntoView()}},{key:"handleInputChange",value:function(e){this.setState({email:e.target.value,errorMessage:""})}},{key:"validateEmail",value:function(){return/^(([^<>()[]\.,;:s@"]+(.[^<>()[]\.,;:s@"]+)*)|(".+"))@(([[0-9]{1,3}.[0-9]{1,3}.[0-9]{1,3}.[0-9]{1,3}])|(([a-zA-Z-0-9]+.)+[a-zA-Z]{2,}))$/.test(this.state.email)}},{key:"submitEmail",value:function(e){if(e.preventDefault(),!this.submitted){var t=this.props,n=t.formData,r=t.hgTracker,a=t.omnitureData;if(!this.validateEmail())return r.OmnitureTrackLink("newsletter submit",Object.assign({"hg.ExceptionTracking":"email capture error","hg.SignUpType":n.type},a)),this.setState({errorMessage:"Please enter a valid email address."});this.submitted=!0,r.OmnitureTrackLink("newsletter submit",Object.assign({"hg.NewsletterSignUp":1,"hg.SignUpType":n.type},a)),this.submitEmailAsync()}}},{key:"submitEmailAsync",value:function(){var e=this.props,t=e.formData,n=e.setSubmitSuccess,r=e.submitForm;if(!r)return n(!0);r(function(e){for(var t=1;t0&&void 0!==arguments[0]?arguments[0]:c,t=[o.default],n={autosuggest:{location:(0,u.namedWrapperReducer)("location"),term:(0,u.namedWrapperReducer)("term"),facility:(0,u.namedWrapperReducer)("facility")}},r=a.compose;0;var s=(0,a.createStore)(n,r(i.default,a.applyMiddleware.apply(void 0,t))),d=s.getState(),f=d.autosuggest.location,p=f&&f.ui&&f.ui.isInitialized;return s.dispatch(l.autosuggestActions.doInitializeLocation({},{useGeolocationOnInit:!p},0,{},e,!p)),s};var a=n(18),o=r(n(75)),i=r(n(190)),l=n(58),u=n(44),c=function(){}},function(e,t,n){"use strict";var r=n(0);Object.defineProperty(t,"__esModule",{value:!0}),t.default=function(e){var t;return function(n,r,a){t=n;var o=u(n),i=e(o,r,a);return i.injectReducer=function(e,r){t=function(e,t,n){var r=t.split("https://r.search.aol.com/"),a=r.pop(),o=e;r.forEach((function(e){o[e]||(o[e]={}),o=o[e]})),null===n?delete o[a]:o[a]=n;return e}(t,e,r),r=u(n),i.replaceReducer(r),i.dispatch({type:"@@proxyReducers/INIT",path:e})},i.injectReducers=function(e){e.forEach((function(e){var t=e.path,n=e.reducer;return i.injectReducer(t,n)}))},i}};var a=r(n(26)),o=r(n(3)),i=n(18);function l(e,t){var n=Object.keys(e);if(Object.getOwnPropertySymbols){var r=Object.getOwnPropertySymbols(e);t&&(r=r.filter((function(t){return Object.getOwnPropertyDescriptor(e,t).enumerable}))),n.push.apply(n,r)}return n}function u(e){var t=function(e){for(var t=1;t4&&void 0!==arguments[4]&&arguments[4],o=!1;return n&&!a&&(o=t.term.length0&&void 0!==arguments[0]?arguments[0]:{};return new Promise((function(e,t){window.navigator.geolocation.getCurrentPosition(e,t,{enableHighAccuracy:!0,maximumAge:0,timeout:6e4})})).catch((function(e){return new Promise((function(t,n){n(e)}))})).then((function(t){var n=h();g&&n.cancel();var r="".concat(t.coords.latitude,", ").concat(t.coords.longitude);return new Promise((function(t,n){var a=(0,l.default)({},e);g=u.default.get("/api3/Geocode/pt",{params:f({},a,{pt:r})}).then((function(e,r){g=null,r&&n(r);var a=(0,s.translateApiLocation)(e.data);return t({location:a,source:"Geolocation"})}))}))}))}function v(){var e=arguments.length>0&&void 0!==arguments[0]?arguments[0]:{},t=e.search,n=void 0===t?{}:t,r=n.searchDefinition,a=void 0===r?{}:r,o=a.where,i={};if(c.searchDefinitionAttrs.forEach((function(e){return!!o[e]&&(i[e]=o[e])})),i)return Promise.resolve({location:i,source:"Search Definition"});throw new Error("Location not found in search definition")}function b(){if("undefined"==typeof window)return null;var e={};window.location.search.slice(1).split("&").forEach((function(t){var n=t.split("="),r=n[0],a=n[1];e[r]=decodeURIComponent(a)}));var t=e.where,n=e.city,r=e.state,a=e.zip,o=e.pt,i=e.isStateOnly;if(t||(n&&r&&a&&(t="".concat(n,", ").concat(r," ").concat(a)),n&&r&&(t="".concat(n,", ").concat(r)),r&&(t="".concat(r)),a&&(t="".concat(a))),!t)throw new Error("Location not found in URL parameters");var l={where:t};return o&&(l.pt=o),i&&(l.isStateOnly=i),Promise.resolve({location:l,source:"URL Parameter"})}function w(){var e=(0,s.getSessionLocation)();if(e)return Promise.resolve({location:{where:e},source:"Session Storage"});throw new Error("Location not found in session storage.")}function _(){var e=arguments.length>0&&void 0!==arguments[0]?arguments[0]:{};return new Promise((function(t,n){var r=e.host,a=void 0===r?"":r,i=(0,o.default)(e,["host"]);g=u.default.get("".concat(a,"/api3/autosuggest"),{params:i}).then((function(e,r){if(g=null,r)n(r);else{var a=(0,s.translateApiLocation)(e.data);t({location:a,source:"API"})}}))}))}function k(e,t){var n=t.location;return n&&"object"===(0,a.default)(n)?n.pt||n.isStateOnly||!n.where?t:m("/api3/autosuggest/where",{term:n.where,pt:""}).then((function(t){return t.response.categories&&t.response.categories[0].suggestions.length>0?{location:(0,s.translateApiLocation)(t.response.categories[0].suggestions[0])}:_(e)})):_(e)}var E={getApiLocation:_,getGeolocation:y,getLocalLocation:w,getSuggestions:m,getUrlParamterLocation:b,getUrlParameterTerm:p,parseLocationFromSearchDef:v,validateLocation:k};t.default=E},function(e,t,n){e.exports=n(194)},function(e,t,n){"use strict";var r=n(19),a=n(86),o=n(196),i=n(61);function l(e){var t=new o(e),n=a(o.prototype.request,t);return r.extend(n,o.prototype,t),r.extend(n,t),n}var u=l(i);u.Axios=o,u.create=function(e){return l(r.merge(i,e))},u.Cancel=n(90),u.CancelToken=n(210),u.isCancel=n(89),u.all=function(e){return Promise.all(e)},u.spread=n(211),e.exports=u,e.exports.default=u},function(e,t){
/*!
* Determine if an object is a Buffer
*
* @author Feross Aboukhadijeh
* @license MIT
*/
e.exports=function(e){return null!=e&&null!=e.constructor&&"function"==typeof e.constructor.isBuffer&&e.constructor.isBuffer(e)}},function(e,t,n){"use strict";var r=n(61),a=n(19),o=n(205),i=n(206);function l(e){this.defaults=e,this.interceptors={request:new o,response:new o}}l.prototype.request=function(e){"string"==typeof e&&(e=a.merge({url:arguments[0]},arguments[1])),(e=a.merge(r,{method:"get"},this.defaults,e)).method=e.method.toLowerCase();var t=[i,void 0],n=Promise.resolve(e);for(this.interceptors.request.forEach((function(e){t.unshift(e.fulfilled,e.rejected)})),this.interceptors.response.forEach((function(e){t.push(e.fulfilled,e.rejected)}));t.length;)n=n.then(t.shift(),t.shift());return n},a.forEach(["delete","get","head","options"],(function(e){l.prototype[e]=function(t,n){return this.request(a.merge(n||{},{method:e,url:t}))}})),a.forEach(["post","put","patch"],(function(e){l.prototype[e]=function(t,n,r){return this.request(a.merge(r||{},{method:e,url:t,data:n}))}})),e.exports=l},function(e,t){var n,r,a=e.exports={};function o(){throw new Error("setTimeout has not been defined")}function i(){throw new Error("clearTimeout has not been defined")}function l(e){if(n===setTimeout)return setTimeout(e,0);if((n===o||!n)&&setTimeout)return n=setTimeout,setTimeout(e,0);try{return n(e,0)}catch(t){try{return n.call(null,e,0)}catch(t){return n.call(this,e,0)}}}!function(){try{n="function"==typeof setTimeout?setTimeout:o}catch(e){n=o}try{r="function"==typeof clearTimeout?clearTimeout:i}catch(e){r=i}}();var u,c=[],s=!1,d=-1;function f(){s&&u&&(s=!1,u.length?c=u.concat(c):d=-1,c.length&&p())}function p(){if(!s){var e=l(f);s=!0;for(var t=c.length;t;){for(u=c,c=[];++d1)for(var n=1;n=0)return;i[t]="set-cookie"===t?(i[t]?i[t]:[]).concat([n]):i[t]?i[t]+", "+n:n}})),i):i}},function(e,t,n){"use strict";var r=n(19);e.exports=r.isStandardBrowserEnv()?function(){var e,t=/(msie|trident)/i.test(navigator.userAgent),n=document.createElement("a");function a(e){var r=e;return t&&(n.setAttribute("href",r),r=n.href),n.setAttribute("href",r),{href:n.href,protocol:n.protocol?n.protocol.replace(/:$/,""):"",host:n.host,search:n.search?n.search.replace(/^?/,""):"",hash:n.hash?n.hash.replace(/^#/,""):"",hostname:n.hostname,port:n.port,pathname:"https://r.search.aol.com/"===n.pathname.charAt(0)?n.pathname:"https://r.search.aol.com/"+n.pathname}}return e=a(window.location.href),function(t){var n=r.isString(t)?a(t):t;return n.protocol===e.protocol&&n.host===e.host}}():function(){return!0}},function(e,t,n){"use strict";var r=n(19);e.exports=r.isStandardBrowserEnv()?{write:function(e,t,n,a,o,i){var l=[];l.push(e+"="+encodeURIComponent(t)),r.isNumber(n)&&l.push("expires="+new Date(n).toGMTString()),r.isString(a)&&l.push("path="+a),r.isString(o)&&l.push("domain="+o),!0===i&&l.push("secure"),document.cookie=l.join("; ")},read:function(e){var t=document.cookie.match(new RegExp("(^|;\s*)("+e+")=([^;]*)"));return t?decodeURIComponent(t[3]):null},remove:function(e){this.write(e,"",Date.now()-864e5)}}:{write:function(){},read:function(){return null},remove:function(){}}},function(e,t,n){"use strict";var r=n(19);function a(){this.handlers=[]}a.prototype.use=function(e,t){return this.handlers.push({fulfilled:e,rejected:t}),this.handlers.length-1},a.prototype.eject=function(e){this.handlers[e]&&(this.handlers[e]=null)},a.prototype.forEach=function(e){r.forEach(this.handlers,(function(t){null!==t&&e(t)}))},e.exports=a},function(e,t,n){"use strict";var r=n(19),a=n(207),o=n(89),i=n(61),l=n(208),u=n(209);function c(e){e.cancelToken&&e.cancelToken.throwIfRequested()}e.exports=function(e){return c(e),e.baseURL&&!l(e.url)&&(e.url=u(e.baseURL,e.url)),e.headers=e.headers||{},e.data=a(e.data,e.headers,e.transformRequest),e.headers=r.merge(e.headers.common||{},e.headers[e.method]||{},e.headers||{}),r.forEach(["delete","get","head","post","put","patch","common"],(function(t){delete e.headers[t]})),(e.adapter||i.adapter)(e).then((function(t){return c(e),t.data=a(t.data,t.headers,e.transformResponse),t}),(function(t){return o(t)||(c(e),t&&t.response&&(t.response.data=a(t.response.data,t.response.headers,e.transformResponse))),Promise.reject(t)}))}},function(e,t,n){"use strict";var r=n(19);e.exports=function(e,t,n){return r.forEach(n,(function(n){e=n(e,t)})),e}},function(e,t,n){"use strict";e.exports=function(e){return/^([a-z][a-zd+-.]*:)?///i.test(e)}},function(e,t,n){"use strict";e.exports=function(e,t){return t?e.replace(//+$/,"")+"https://r.search.aol.com/"+t.replace(/^/+/,""):e}},function(e,t,n){"use strict";var r=n(90);function a(e){if("function"!=typeof e)throw new TypeError("executor must be a function.");var t;this.promise=new Promise((function(e){t=e}));var n=this;e((function(e){n.reason||(n.reason=new r(e),t(n.reason))}))}a.prototype.throwIfRequested=function(){if(this.reason)throw this.reason},a.source=function(){var e;return{token:new a((function(t){e=t})),cancel:e}},e.exports=a},function(e,t,n){"use strict";e.exports=function(e){return function(t){return e.apply(null,t)}}},function(e,t,n){"use strict";Object.defineProperty(t,"__esModule",{value:!0}),t.default=void 0;var r=function(e){if("location"===e){var t=localStorage.getItem("search.locations");if(t){var n=(t=JSON.parse(t))[0],r=n.where;return{highlight:r,pt:n.pt,what:r,where:r}}}else{var a=localStorage.getItem("search.terms");if(a)return(a=JSON.parse(a))[0].term}},a=function(e,t){if("location"===t){var n={pt:e.pt,where:e.where},r=JSON.parse(localStorage.getItem("search.locations"));r||(r=[]),r.unshift(n),r.length>3&&r.splice(-1,1),localStorage.setItem("search.locations",JSON.stringify(r))}else if("payors"!==t){var a,o=JSON.parse(localStorage.getItem("search.locations"));o&&(a=o[0]);var i={location:a,term:e},l=JSON.parse(localStorage.getItem("search.terms"));l||(l=[]),l.unshift(i),l.length>3&&l.splice(-1,1),localStorage.setItem("search.terms",JSON.stringify(l))}};var o={get:function(e){if("undefined"==typeof localStorage)return Promise.reject();var t="autosuggest";e&&(t="".concat(t,".").concat(e));try{var n=localStorage.getItem(t),a=r(e);if(n){var o=JSON.parse(n)[0];return o.where&&o.what?Promise.resolve(o):Promise.reject()}return a&&(a.where&&a.what)?Promise.resolve(a):Promise.reject()}catch(e){return console.warn(e),Promise.reject()}},saveSuggestion:function(){var e=arguments.length>0&&void 0!==arguments[0]?arguments[0]:{},t=arguments.length>1?arguments[1]:void 0;if(!e.what||!e.where)return[];var n="autosuggest";t&&(n="".concat(n,".").concat(t));try{var r=JSON.parse(localStorage.getItem(n));return r||(r=[]),e.where&&!e.pt&&(e.pt=""),r.unshift(e),r.length>3&&r.splice(-1,1),localStorage.setItem(n,JSON.stringify(r)),e.isFriendsAndFamily||a(e,t),r}catch(e){return console.warn(e),[]}},getStorageNonPromise:function(e){if("undefined"!=typeof localStorage){var t="autosuggest";e&&(t="".concat(t,".").concat(e));try{var n=localStorage.getItem(t),a=r(e);if(n){var o=JSON.parse(n)[0];return o.where&&o.what?o:void 0}if(a)return a.where&&a.what?a:void 0}catch(e){console.warn(e)}}}};t.default=o},function(e,t,n){(function(t){var n=/^s+|s+$/g,r=/^[-+]0x[0-9a-f]+$/i,a=/^0b[01]+$/i,o=/^0o[0-7]+$/i,i=parseInt,l="object"==typeof t&&t&&t.Object===Object&&t,u="object"==typeof self&&self&&self.Object===Object&&self,c=l||u||Function("return this")(),s=Object.prototype.toString,d=Math.max,f=Math.min,p=function(){return c.Date.now()};function h(e){var t=typeof e;return!!e&&("object"==t||"function"==t)}function g(e){if("number"==typeof e)return e;if(function(e){return"symbol"==typeof e||function(e){return!!e&&"object"==typeof e}(e)&&"[object Symbol]"==s.call(e)}(e))return NaN;if(h(e)){var t="function"==typeof e.valueOf?e.valueOf():e;e=h(t)?t+"":t}if("string"!=typeof e)return 0===e?e:+e;e=e.replace(n,"");var l=a.test(e);return l||o.test(e)?i(e.slice(2),l?2:8):r.test(e)?NaN:+e}e.exports=function(e,t,n){var r,a,o,i,l,u,c=0,s=!1,m=!1,y=!0;if("function"!=typeof e)throw new TypeError("Expected a function");function v(t){var n=r,o=a;return r=a=void 0,c=t,i=e.apply(o,n)}function b(e){return c=e,l=setTimeout(_,t),s?v(e):i}function w(e){var n=e-u;return void 0===u||n>=t||n<0||m&&e-c>=o}function _(){var e=p();if(w(e))return k(e);l=setTimeout(_,function(e){var n=t-(e-u);return m?f(n,o-(e-c)):n}(e))}function k(e){return l=void 0,y&&r?v(e):(r=a=void 0,i)}function E(){var e=p(),n=w(e);if(r=arguments,a=this,u=e,n){if(void 0===l)return b(u);if(m)return l=setTimeout(_,t),v(u)}return void 0===l&&(l=setTimeout(_,t)),i}return t=g(t)||0,h(n)&&(s=!!n.leading,o=(m="maxWait"in n)?d(g(n.maxWait)||0,t):o,y="trailing"in n?!!n.trailing:y),E.cancel=function(){void 0!==l&&clearTimeout(l),c=0,r=u=a=l=void 0},E.flush=function(){return void 0===l?i:k(p())},E}}).call(this,n(39))},function(e,t,n){"use strict";var r=n(5),a=n(0);Object.defineProperty(t,"__esModule",{value:!0}),t.default=void 0;var o=a(n(35)),i=a(n(6)),l=a(n(7)),u=a(n(11)),c=a(n(8)),s=a(n(9)),d=a(n(10)),f=a(n(3)),p=r(n(2)),h=a(n(1)),g=a(n(59)),m=a(n(215)),y=n(33),v=n(47);function b(e,t){var n=Object.keys(e);if(Object.getOwnPropertySymbols){var r=Object.getOwnPropertySymbols(e);t&&(r=r.filter((function(t){return Object.getOwnPropertyDescriptor(e,t).enumerable}))),n.push.apply(n,r)}return n}function w(){if("undefined"==typeof Reflect||!Reflect.construct)return!1;if(Reflect.construct.sham)return!1;if("function"==typeof Proxy)return!0;try{return Date.prototype.toString.call(Reflect.construct(Date,[],(function(){}))),!0}catch(e){return!1}}n(217);var _=!0,k=function(e){(0,d.default)(r,e);var t,n=(t=r,function(){var e,n=(0,s.default)(t);if(w()){var r=(0,s.default)(this).constructor;e=Reflect.construct(n,arguments,r)}else e=n.apply(this,arguments);return(0,c.default)(this,e)});function r(e){var t;return(0,i.default)(this,r),t=n.call(this,e),(0,f.default)((0,u.default)(t),"queryStringBuilder",(function(){var e=t.props,n=e.category,r=e.queryConfig;t.queryString=function(e){for(var t=1;t-1&&o=0){var h=t.getSuggestion(o);h&&(s(h),t.handleBlur())}else if("location"!==c&&p){var g=f?1:0,m=t.getSuggestion(g);m&&s(m),t.handleBlur()}else t.props.doSearch(),t.handleBlur();else if(27===n)t.handleBlur();else if(40===n||38===n){var y=40===n;t.handleHighlightMove(y)}})),(0,f.default)((0,u.default)(t),"renderSpinner",(function(){var e=t.props,n=e.displayLoadingSpinner,r=e.ui.isRequesting;if(n&&r)return p.default.createElement("div",{className:"search-input__requesting-spinner"},p.default.createElement("svg",{className:"requesting-spinner__spinner",width:"1em",height:"1em",viewBox:"0 0 66 66″},p.default.createElement("circle",{className:"requesting-spinner__path",fill:"none",strokeWidth:"6″,strokeLinecap:"round",cx:"33″,cy:"33″,r:"30″})))})),t.state={componentId:e.componentId||""+Math.random(),highlightIndex:-1,isFocused:e.focus,noResultsMessageActive:!1},t.inputRef=p.default.createRef(),t}return(0,l.default)(r,[{key:"componentDidMount",value:function(){var e=this.props,t=e.useLocalStorage,n=e.category,r=e.changeInputText,a=e.startingText,o=e.doInitialize;this.queryStringBuilder(),o({cat:n,queryString:this.queryString,useLocalStorage:t}),a&&r(a),document.addEventListener("keydown",this.handleKeyPress)}},{key:"componentWillUnmount",value:function(){document.removeEventListener("keydown",this.handleKeyPress)}},{key:"shouldComponentUpdate",value:function(e){var t=this.props,n=t.disableEnterOnNoResults,r=t.suggestionCategories,a=t.startingText,o=t.changeInputText,i=t.onUpdateCallback,l=t.noResultsMessage,u=t.ui,c=u.isRequesting,s=u.inputText,d=!!l&&l.length>0&&0===r.length&&!c&&!!s;return n&&d!==this.state.noResultsMessageActive&&this.setState({noResultsMessageActive:d}),e.suggestionCategories!==r&&this.setState({highlightIndex:-1}),e.startingText!==a&&(o(e.startingText),i(e.startingText)),!0}},{key:"doBlur",value:function(){return this.inputRef.current.blur()}},{key:"currentClear",value:function(){return this.inputRef.current.clear}},{key:"render",value:function(){var e,t=this,n=this.props,r=n.category,a=n.className,o=n.displayLoadingSpinner,i=n.focus,l=n.geolocate,u=n.icon,c=n.inputIsInvalid,s=n.label,d=n.labelPosition,h=n.minInputLength,y=n.noResultsMessage,v=n.placeholder,b=n.selectSuggestion,w=n.showImages,_=n.showSpecialty,k=n.size,E=n.suggestionBorders,S=n.suggestionCategories,O=n.suggestionsClassName,C=n.suggestionIcon,P=n.allowTopSearches,x=n.ui,T=x.isRequesting,N=x.inputText,D=void 0===N?"":N,R=this.state.highlightIndex,j=r,L=D.length>h||0===h||P,I=this.state,M=I.isFocused,A=I.componentId,F="".concat(A,"-input-group"),U="".concat(r,"-input-group"),H=(e={autosuggester:!0},(0,f.default)(e,"autosuggester–"+r,!0),(0,f.default)(e,"autosuggester–is-requesting",T),(0,f.default)(e,"autosuggester–is-invalid",c&&!M),e),q=o?"–has-spinner":"",z=u?"–has-icon":"";return p.default.createElement("div",{className:a},p.default.createElement("div",{className:(0,g.default)(H),"data-qa-target":"autosuggest-".concat(j)},p.default.createElement("div",{className:"autosuggester__search-input-group –layout-".concat(d,"-label")},p.default.createElement("label",{className:"search-input-group__search-label –label-".concat(d),ref:"label",htmlFor:F},s),p.default.createElement("div",{className:"search-input-group__search-input –size-".concat(k," ").concat(z)},u&&p.default.createElement("span",{className:"search-input__icon","aria-hidden":"true"},u),p.default.createElement("input",{autoCapitalize:"none",autoComplete:"off",autoCorrect:"off",className:"search-input__input ".concat(q," ").concat(U),"data-qa-target":"suggester-input-field",id:F,key:F,name:U,onBlur:function(){return t.handleBlur()},onChange:this.handleInputChange,onFocus:this.handleFocus,placeholder:v,ref:this.inputRef,spellCheck:"false",tabIndex:0,type:"search",value:D}),this.renderClearControl(j),this.renderSpinner())),(M||i)&&L&&p.default.createElement(m.default,{category:r,geolocate:l,getSuggestion:this.getSuggestion,highlightIndex:R,noResultsMessage:y,selectSuggestion:function(e,n){b(e,n),t.handleBlur(!0)},showImages:w,showSpecialty:_,suggestionBorders:E,suggestionCategories:S,suggestionsClassName:O,suggestionIcon:C,ui:this.props.ui})))}}]),r}(p.Component);k.displayName="Autosuggest",k.propTypes={allowTopSearches:h.default.bool,category:h.default.oneOf(["term"].concat((0,o.default)(y.categories))).isRequired,categoryToRemove:h.default.string,changeInputText:h.default.func,className:h.default.string,clearOnSelection:h.default.bool,componentId:h.default.string,disableEmptyApiCalls:h.default.bool,disableEnterOnNoResults:h.default.bool,displayLoadingSpinner:h.default.bool,doInitialize:h.default.func,doSearch:h.default.func,errorCallback:h.default.func,focus:h.default.bool.isRequired,forceSelection:h.default.bool,geolocate:h.default.func,handleBlur:h.default.func,helpText:h.default.shape({className:h.default.string,helpTextMessage:h.default.oneOfType([h.default.string,h.default.node,h.default.element]),type:h.default.string}),icon:h.default.oneOfType([h.default.object,h.default.node,h.default.element]),inputIsInvalid:h.default.bool,inputTextChanged:h.default.func,label:h.default.string.isRequired,labelPosition:h.default.oneOf(["top","left","hidden","inline"]),minInputLength:h.default.number,noResultsMessage:h.default.string,onClear:h.default.func,onUpdateCallback:h.default.func,placeholder:h.default.string,queryConfig:h.default.object,redirectToUrl:h.default.bool,refreshSuggestions:h.default.func,selectSuggestion:h.default.func,startingText:h.default.string,showCategoryTitles:h.default.bool,showImages:h.default.bool,showSpecialty:h.default.bool,suggestionBorders:h.default.bool,suggestionCategories:h.default.array,suggestionsClassName:h.default.string,suggestionIcon:h.default.oneOfType([h.default.object,h.default.node,h.default.element]),suggestionsReceived:h.default.func,supportEnterKey:h.default.bool,term:h.default.object,ui:h.default.object.isRequired,useLocalStorage:h.default.bool,size:h.default.oneOf(["md","lg"])},k.defaultProps={className:"",changeInputText:function(){},disableEnterOnNoResults:!1,doInitialize:function(){},doSearch:function(){},focus:!1,geolocate:function(){},handleBlur:function(){},helpText:{},inputTextChanged:function(){},labelPosition:"top",minInputLength:0,onClear:function(){},onSelect:function(){},onUpdateCallback:function(){},queryConfig:{},refreshSuggestions:function(){},showCategoryTitles:!0,startingText:"",suggestionBorders:!1,suggestionCategories:[],suggestionsClassName:"",suggestionsReceived:function(){},supportEnterKey:!0,size:"md",ui:{isInitialized:!1,isRequesting:!1,inputText:""},useLocalStorage:!0};var E=k;t.default=E},function(e,t,n){"use strict";var r=n(0);Object.defineProperty(t,"__esModule",{value:!0}),t.default=void 0;var a=r(n(3)),o=r(n(2)),i=r(n(1)),l=r(n(59));n(216);var u=function(e){var t=e.category,n=e.geolocate,r=e.getSuggestion,i=e.highlightIndex,u=e.noResultsMessage,c=e.selectSuggestion,s=e.showImages,d=e.showSpecialty,f=e.suggestionBorders,p=e.suggestionCategories,h=e.suggestionsClassName,g=e.suggestionIcon,m=e.ui,y=m.canGeolocate,v=m.inputText,b=m.isRequesting,w=function(e,t,n){var r;if("Practice"===e)r="Practice";else{if("Facility"!==e)return;r="Hospital"}return o.default.createElement("div",{className:"suggestion-info__details",key:"t".concat(n)}," ".concat(r," – ").concat(t))};w.displayName="renderSearchType";var _=function(e){var t;if("Practice"===e)t="P";else{if("Facility"!==e)return;t="H"}return o.default.createElement("span",{className:"suggestion__image –placeholder"},t)};_.displayName="renderSearchTypePlaceholderImage";var k=f?"–has-borders":"";return o.default.createElement("ul",{className:"autosuggester__suggestions ".concat(h," ").concat(k),"data-qa-target":"autosuggest-suggestions"},function(){var e=t,f=r(i);if("location"===t&&y&&(!p[0]||p[0]&&"geolocate"!==p[0].id)){p.unshift({id:"geolocate",clickable:!1,className:"suggestion__current-location-link",highlight:''.concat('n n n n n n n n '," Current Location"),what:"Current Location",qaTarget:"suggestion-geolocate",type:"geolocate",callback:n})}var h=p.map((function(e,n){var r,i,u,p=e.callback,h=void 0===p?function(){}:p,m=e.className,y=void 0===m?"":m,b=e.clickable,k=void 0===b||b,E=e.id,S=void 0===E?n:E,O=e.imageUrl,C=e.subCategoryName,P=e.primaryDcpName,x=e.qaTarget,T=void 0===x?"":x,N=e.searchType,D=e.what,R=e.specialist,j=e.highlight;if(j){var L=j.split("'location'>")[1];L&&(i=L.split("")[0]),j&&s&&(j=j.split("")[0]),"friendsandfamily"===t&&(u=j.split("–")[0]+"",R=j.split("–")[1].split("")[0])}var I="".concat(u,'
n ').concat(R," -n ").concat(i,""),M="friendsandfamily"===t?I:j,A=e.highlight?o.default.createElement("span",{dangerouslySetInnerHTML:{__html:M}}):o.default.createElement("span",null,D),F=o.default.createElement("svg",{width:"1em",height:"1em",viewBox:"0 0 24 24″,role:"img","aria-hidden":"true",focusable:!1},o.default.createElement("g",{fill:"none",stroke:"currentColor",strokeLinecap:"round",strokeLinejoin:"round"},o.default.createElement("polyline",{points:"3.5 7.5 3.5 12.5 21.5 12.5″}),o.default.createElement("polyline",{points:"16.5 7.5 21.5 12.5 16.5 17.5″}))),U="ffdcp"===t&&N&&!e.isFriendsAndFamily&&"Specialty"!==e.type,H=e.isFriendsAndFamily&&"ClinicalFocus"===N,q=(r={suggestion:!0,"suggestion–is-highlighted":e===f},(0,a.default)(r,y,y),(0,a.default)(r,"suggestion–"+N,N),(0,a.default)(r,"suggestion–unavailable",U),r);return o.default.createElement("li",{className:(0,l.default)(q),"data-qa-target":T||"".concat(t,"-list-").concat(S),key:S+Math.random(),onMouseDown:function(){return k?c(e,v):h()}},O&&s&&o.default.createElement("img",{key:"i".concat(S),className:"suggestion__image",height:48,width:36,alt:D,src:"https://photos.healthgrades.com".concat(O)}),_(N),o.default.createElement("div",{className:"suggestion__suggestion-info"},C?o.default.createElement("span",null,C):A,R&&d&&o.default.createElement("div",{className:"suggestion-info__details",key:"p".concat(S)},"".concat(R," – ").concat(i)),s&&w(N,i,S),P&&o.default.createElement("div",{className:"suggestion-info__suggestion-primary-name","data-qa-target":"suggestion-info__suggestion-primary-name","aria-label":"Parent search term"},!H&&o.default.createElement("span",{className:"suggestion-primary-name__related-icon"},F),o.default.createElement("span",{className:"suggestion-primary-name__text".concat(H?"–cf-search":"")},P))),g&&"string"==typeof D&&o.default.createElement("span",{className:"suggestion__suggestion-icon"},g))}));return h.displayName="suggestionList",u&&u.length>0&&0===h.length&&!b&&v&&h.push(o.default.createElement("li",{key:"no-results",className:"suggestion suggestion–no-results","data-qa-target":"".concat(e,"-no-results")},o.default.createElement("span",{className:"suggestion__text"},u))),h}())};u.displayName="SuggestionList",u.propTypes={category:i.default.string,getSuggestion:i.default.func,geolocate:i.default.func,highlightIndex:i.default.number,noResultsMessage:i.default.string,props:i.default.object,selectSuggestion:i.default.func,showImages:i.default.bool,showSpecialty:i.default.bool,suggestionBorders:i.default.bool,suggestionCategories:i.default.array,suggestionsClassName:i.default.string,suggestionIcon:i.default.object,ui:i.default.object};var c=u;t.default=c},function(e,t,n){},function(e,t,n){},function(e,t,n){"use strict";var r=n(5),a=n(0);Object.defineProperty(t,"__esModule",{value:!0}),t.mapStateToProps=t.mapDispatchToProps=t.AutosuggestContainer=t.default=void 0;var o=a(n(4)),i=a(n(6)),l=a(n(7)),u=a(n(11)),c=a(n(8)),s=a(n(9)),d=a(n(10)),f=a(n(3)),p=r(n(2)),h=a(n(1)),g=n(20),m=a(n(92)),y=n(44),v=n(58),b=n(33),w=a(n(72));function _(e,t){var n=Object.keys(e);if(Object.getOwnPropertySymbols){var r=Object.getOwnPropertySymbols(e);t&&(r=r.filter((function(t){return Object.getOwnPropertyDescriptor(e,t).enumerable}))),n.push.apply(n,r)}return n}function k(e){for(var t=1;t0&&void 0!==arguments[0]?arguments[0]:"";return e(v.autosuggestActions.inputTextChanged(n,t.category))},selectSuggestion:function(n){return e(v.autosuggestActions.doSelectSuggestion(n,t.onSelect,t.category))}}};t.mapDispatchToProps=O;var C=function(e){(0,d.default)(r,e);var t,n=(t=r,function(){var e,n=(0,s.default)(t);if(E()){var r=(0,s.default)(this).constructor;e=Reflect.construct(n,arguments,r)}else e=n.apply(this,arguments);return(0,c.default)(this,e)});function r(e,t){var a;(0,i.default)(this,r),a=n.call(this,e),(0,f.default)((0,u.default)(a),"getAttributionSource",(function(){var e=!1,t={solr:!0,zillow:!1,osm:!1,google:!1,openaddress:!1};if(!a.props.suggestionCategories)return"";a.props.suggestionCategories.forEach((function(e){var n=(e.source||"hg").toLowerCase();t[n]=!0}));var n="hg";return t.zillow?(e=!0,n="zillow"):t.osm?(e=!0,n="osm"):t.google?(e=!0,n="google"):t.openaddress&&(e=!0,n="open-address"),e?"search-attribution search-attribution–".concat(n):""}));var o=e.category,l=t.store;if(l){var c=l.getState();c.autosuggest&&c.autosuggest[a.props.category]||l.injectReducer("autosuggest/".concat(o),(0,y.namedWrapperReducer)(o))}return a}return(0,l.default)(r,[{key:"render",value:function(){var e=this.props,t=e.queryConfig,n=e.suggestionsClassName,r="".concat(n," ").concat(this.getAttributionSource());return p.default.createElement(m.default,(0,o.default)({},this.props,{displayLoadingSpinner:!0,category:"location",queryConfig:k({url:"/api3/autosuggest/where"},t),suggestionsClassName:r}))}}]),r}(p.Component);t.AutosuggestContainer=C,C.displayName="AutosuggestContainer",C.contextTypes={store:h.default.object},C.propTypes={canGeolocate:h.default.bool,category:h.default.string,onGeoErrorCallback:h.default.func,onSelect:h.default.func,queryConfig:h.default.object,suggestionCategories:h.default.array,suggestionsClassName:h.default.string,term:h.default.object},C.defaultProps={canGeolocate:!1,errorCallback:function(){},onGeoErrorCallback:function(){},onSelect:function(){},suggestionsClassName:""};var P=(0,g.connect)(S,O)(C);t.default=P},function(e,t,n){},function(e,t,n){"use strict";Object.defineProperty(t,"__esModule",{value:!0}),t.lockBodyScroll=t.toggleBodyClassName=void 0;t.toggleBodyClassName=function(e){document.body.classList.toggle("".concat(e))};t.lockBodyScroll=function(e,t){var n="sm"===t?"body–scroll-lock-sm":"body–scroll-lock-lg";return e?document.body.classList.add(n):document.body.classList.remove(n)}},function(e,t,n){},function(e,t,n){},function(e,t,n){},function(e,t,n){"use strict";var r=n(0);Object.defineProperty(t,"__esModule",{value:!0}),t.default=void 0;var a=r(n(225)).default;t.default=a},function(e,t,n){"use strict";var r=n(5),a=n(0);Object.defineProperty(t,"__esModule",{value:!0}),t.default=void 0;var o=a(n(6)),i=a(n(7)),l=a(n(11)),u=a(n(8)),c=a(n(9)),s=a(n(10)),d=a(n(3)),f=r(n(2)),p=a(n(1)),h=a(n(77));function g(){if("undefined"==typeof Reflect||!Reflect.construct)return!1;if(Reflect.construct.sham)return!1;if("function"==typeof Proxy)return!0;try{return Date.prototype.toString.call(Reflect.construct(Date,[],(function(){}))),!0}catch(e){return!1}}n(229);var m=function(e){(0,s.default)(r,e);var t,n=(t=r,function(){var e,n=(0,c.default)(t);if(g()){var r=(0,c.default)(this).constructor;e=Reflect.construct(n,arguments,r)}else e=n.apply(this,arguments);return(0,u.default)(this,e)});function r(e){var t;return(0,o.default)(this,r),t=n.call(this,e),(0,d.default)((0,l.default)(t),"closeModal",(function(){return t.setState({showModal:!1})})),t.state={showModal:e.displayModal},t}return(0,i.default)(r,[{key:"render",value:function(){return this.state.showModal?f.default.createElement(h.default,{titleId:"autosuggest-modal",handleClose:this.closeModal,title:"Allow access to your location",zIndex:99999999999,className:"autosuggest-alert"},f.default.createElement("div",{className:"autosuggest-alert__text"},this.props.children)):null}}]),r}(f.Component);m.displayName="AutosuggestModal",m.propTypes={children:p.default.node,displayModal:p.default.bool},m.defaultProps={displayModal:!1};var y=m;t.default=y},function(e,t,n){"use strict";var r=n(5),a=n(0);Object.defineProperty(t,"__esModule",{value:!0}),t.default=void 0;var o=a(n(12)),i=a(n(6)),l=a(n(7)),u=a(n(11)),c=a(n(8)),s=a(n(9)),d=a(n(10)),f=a(n(3)),p=r(n(2)),h=a(n(43)),g=a(n(1)),m=a(n(227));function y(){if("undefined"==typeof Reflect||!Reflect.construct)return!1;if(Reflect.construct.sham)return!1;if("function"==typeof Proxy)return!0;try{return Date.prototype.toString.call(Reflect.construct(Date,[],(function(){}))),!0}catch(e){return!1}}var v=function(e){(0,d.default)(r,e);var t,n=(t=r,function(){var e,n=(0,s.default)(t);if(y()){var r=(0,s.default)(this).constructor;e=Reflect.construct(n,arguments,r)}else e=n.apply(this,arguments);return(0,c.default)(this,e)});function r(e){var t;return(0,i.default)(this,r),t=n.call(this,e),(0,f.default)((0,u.default)(t),"ensureContainerDiv",(function(){if(!t.overlayContainerDiv){var e=document.body;t.overlayContainerDiv=document.createElement("div"),t.overlayContainerDiv.className="js-hg-modal-portal",e.insertBefore(t.overlayContainerDiv,e.firstChild)}})),(0,f.default)((0,u.default)(t),"removeContainerDiv",(function(){t.overlayContainerDiv&&(document.body.removeChild(t.overlayContainerDiv),t.overlayContainerDiv=null)})),t.overlayContainerDiv=null,t.prevFocusedEl=document.activeElement,t}return(0,l.default)(r,[{key:"componentWillUnmount",value:function(){this.removeContainerDiv(),this.prevFocusedEl.focus(),this.prevFocusedEl=null}},{key:"renderModal",value:function(){var e=this.props,t=e.children,n=(0,o.default)(e,["children"]);return p.default.createElement(m.default,n,t)}},{key:"render",value:function(){return this.ensureContainerDiv(),h.default.createPortal(this.renderModal(),this.overlayContainerDiv)}}]),r}(p.Component);v.displayName="Modal",v.propTypes={className:g.default.string,title:g.default.string,titleId:g.default.string.isRequired,handleClose:g.default.func.isRequired,primaryAction:g.default.element,secondaryAction:g.default.element,alignActionWidths:g.default.bool,zIndex:g.default.number,qaTargetMask:g.default.string,qaTargetClose:g.default.string},v.defaultProps={alignActionWidths:!0};var b=v;t.default=b},function(e,t,n){"use strict";var r=n(5),a=n(0);Object.defineProperty(t,"__esModule",{value:!0}),t.default=void 0;var o=a(n(6)),i=a(n(7)),l=a(n(11)),u=a(n(8)),c=a(n(9)),s=a(n(10)),d=a(n(3)),f=r(n(2)),p=a(n(13)),h=a(n(71)),g=a(n(15)),m=a(n(228));a(n(56));function y(e,t){var n=Object.keys(e);if(Object.getOwnPropertySymbols){var r=Object.getOwnPropertySymbols(e);t&&(r=r.filter((function(t){return Object.getOwnPropertyDescriptor(e,t).enumerable}))),n.push.apply(n,r)}return n}function v(){if("undefined"==typeof Reflect||!Reflect.construct)return!1;if(Reflect.construct.sham)return!1;if("function"==typeof Proxy)return!0;try{return Date.prototype.toString.call(Reflect.construct(Date,[],(function(){}))),!0}catch(e){return!1}}var b=function(e){(0,s.default)(r,e);var t,n=(t=r,function(){var e,n=(0,c.default)(t);if(v()){var r=(0,c.default)(this).constructor;e=Reflect.construct(n,arguments,r)}else e=n.apply(this,arguments);return(0,u.default)(this,e)});function r(e){var t;return(0,o.default)(this,r),t=n.call(this,e),(0,d.default)((0,l.default)(t),"handleKeyDown",(function(e){if(27!==e.keyCode){var n=9===e.keyCode;return document.activeElement===t.root&&e.shiftKey&&n?(e.preventDefault(),void t.lastFocusableEl.focus()):document.activeElement===t.lastFocusableEl&&!e.shiftKey&&n?(e.preventDefault(),void t.root.focus()):void 0}t.props.handleClose()})),t.root=null,t.lastFocusableEl=null,t.setRootRef=function(e){t.root=e},t}return(0,i.default)(r,[{key:"componentDidMount",value:function(){this.scrollOffset=window.pageYOffset,this.bodyStyle=document.body.style.cssText;var e="position: fixed; top: -".concat(this.scrollOffset,"px; right: 0; left: 0;");document.body.style.cssText=this.bodyStyle+e;var t=this.root.querySelectorAll('button, [href], input, select, textarea, [tabindex]:not([tabindex="-1″])');this.lastFocusableEl=t[t.length-1],this.root.contains(document.activeElement)||this.root.focus()}},{key:"componentWillUnmount",value:function(){document.body.style.cssText=this.bodyStyle,window.scrollTo(0,this.scrollOffset)}},{key:"render",value:function(){var e=this.props,t=e.className,n=e.title,r=e.titleId,a=e.handleClose,o=e.children,i=e.primaryAction,l=e.secondaryAction,u=e.alignActionWidths,c=e.zIndex,s=e.qaTargetMask,v=e.qaTargetClose,b=p.default.bind(function(e){for(var t=1;t=0;–a){var o=this.tryEntries[a],i=o.completion;if("root"===o.tryLoc)return r("end");if(o.tryLoc<=this.prev){var l=n.call(o,"catchLoc"),u=n.call(o,"finallyLoc");if(l&&u){if(this.prev=0;–r){var a=this.tryEntries[r];if(a.tryLoc<=this.prev&&n.call(a,"finallyLoc")&&this.prev=0;–t){var n=this.tryEntries[t];if(n.finallyLoc===e)return this.complete(n.completion,n.afterLoc),_(n),c}},catch:function(e){for(var t=this.tryEntries.length-1;t>=0;–t){var n=this.tryEntries[t];if(n.tryLoc===e){var r=n.completion;if("throw"===r.type){var a=r.arg;_(n)}return a}}throw new Error("illegal catch attempt")},delegateYield:function(e,t,n){return this.delegate={iterator:E(e),resultName:t,nextLoc:n},"next"===this.method&&(this.arg=void 0),c}},e}(e.exports);try{regeneratorRuntime=r}catch(e){Function("r","regeneratorRuntime = r")(r)}},function(e,t,n){"use strict";Object.defineProperty(t,"__esModule",{value:!0}),t.default=void 0;var r,a=n(321);"undefined"!=typeof document&&(r=(0,a.createBrowserHistory)({}));var o=r;t.default=o},function(e,t,n){"use strict";e.exports={firstName:"",lastName:"",address:"",city:"",state:"",zip:"",phone:"",phoneType:"",sub:"",dateOfBirth:"",gender:"",healthInsurance:{carrier:"",planName:"",subscriberID:""},providerIds:[],hospitalIds:[],familyMembers:[]}},function(e,t,n){"use strict";var r=n(0);Object.defineProperty(t,"__esModule",{value:!0}),Object.defineProperty(t,"getFromLocalStorage",{enumerable:!0,get:function(){return a.default}}),Object.defineProperty(t,"setInLocalStorage",{enumerable:!0,get:function(){return o.default}}),t.referralURLKey=t.hgPwidKey=void 0;var a=r(n(245)),o=r(n(246));t.hgPwidKey="hg-pwid";t.referralURLKey="hg-referral-url"},function(e,t,n){"use strict";Object.defineProperty(t,"__esModule",{value:!0}),t.default=void 0;t.default=function(e){if(localStorage){var t=localStorage.getItem(e);try{return JSON.parse(t)}catch(e){return t}}return null}},function(e,t,n){"use strict";Object.defineProperty(t,"__esModule",{value:!0}),t.default=void 0;t.default=function(e,t){var n;try{n=JSON.stringify(t)}catch(e){n=t}localStorage.setItem(e,n)}},function(e,t,n){"use strict";Object.defineProperty(t,"__esModule",{value:!0}),t.default=void 0;var r="https://r.search.aol.com/";if("undefined"!=typeof window){var a=window.location.origin;a.includes("localhost")?r="http://localhost:3000/":a.includes(".zone")&&(r="https://testaws.healthgrades.com/")}var o=r;t.default=o},function(e,t,n){"use strict";var r=n(5),a=n(0);Object.defineProperty(t,"__esModule",{value:!0}),t.default=t.RegisterEmail=void 0;var o=a(n(49)),i=a(n(50)),l=a(n(6)),u=a(n(7)),c=a(n(11)),s=a(n(8)),d=a(n(9)),f=a(n(10)),p=a(n(3)),h=a(n(1)),g=r(n(2)),m=n(20),y=a(n(38)),v=a(n(63)),b=a(n(64)),w=a(n(23)),_=a(n(101)),k=a(n(102)),E=a(n(48)),S=a(n(263)),O=a(n(264)),C=a(n(65)),P=a(n(24)),x=a(n(28)),T=a(n(29)),N=a(n(30)),D=n(51);function R(){if("undefined"==typeof Reflect||!Reflect.construct)return!1;if(Reflect.construct.sham)return!1;if("function"==typeof Proxy)return!0;try{return Date.prototype.toString.call(Reflect.construct(Date,[],(function(){}))),!0}catch(e){return!1}}n(265);var j=function(e){(0,f.default)(r,e);var t,n=(t=r,function(){var e,n=(0,d.default)(t);if(R()){var r=(0,d.default)(this).constructor;e=Reflect.construct(n,arguments,r)}else e=n.apply(this,arguments);return(0,s.default)(this,e)});function r(){var e;return(0,l.default)(this,r),e=n.call(this),(0,p.default)((0,c.default)(e),"handleSubmit",(0,i.default)(o.default.mark((function t(){var n,r,a,i,l,u,c,s,d;return o.default.wrap((function(t){for(;;)switch(t.prev=t.next){case 0:return n=e.state.email,r=e.props,a=r.account,i=r.submitEmail,l=r.onSuccess,u=r.pwid,c=r.source,s=r.emailTypeRequested,d={email:n,pwid:u,withAccount:a},t.next=5,i(d,c,s,l).then(e.setState({isSubmitted:!1})).catch((function(t){e.setState({isSubmitted:!1}),P.default.trackLink("submit: account create","create",{UnverifiedReg:"1″})}));case 5:return t.abrupt("return",t.sent);case 6:case"end":return t.stop()}}),t)})))),(0,p.default)((0,c.default)(e),"initalSubmitValidation",(function(){var t=e.state,n=t.email,r=t.isSubmitted,a=e.props.errorMessage;(0,C.default)(n)&&!r?a?e.setState({valid:!1,validating:!0,invalidErrorMessage:a}):e.setState({valid:!0,validating:!0,isSubmitted:!0},(function(){e.handleSubmit()})):e.setState({valid:!1,validating:!0,invalidErrorMessage:D.config.appErrorMessages.invalidEmail})})),(0,p.default)((0,c.default)(e),"handleChange",(function(t,n){var r;e.setState((r={},(0,p.default)(r,t,n),(0,p.default)(r,"validating",!1),r))})),(0,p.default)((0,c.default)(e),"handleKeyDown",(function(t){13===t.keyCode&&(0,C.default)(e.state.email)&&e.handleSubmit()})),(0,p.default)((0,c.default)(e),"switchToLogin",(function(){P.default.trackLink("login","sign up");var t=e.props,n=t.source,r=t.changeModalView;switch(n){case"modal":r(x.default.login);break;case"account":default:(0,N.default)(T.default.getRoute(T.default.login))}})),e.state={email:"",validating:!1,valid:!1,isSubmitted:!1,invalidErrorMessage:""},e}return(0,u.default)(r,[{key:"componentWillUnmount",value:function(){this.props.clearError()}},{key:"render",value:function(){var e=this.state,t=e.email,n=e.validating,r=e.valid,a=e.isSubmitted,o=e.invalidErrorMessage,i=this.props,l=i.error,u=i.isFullLoginForm,c=i.renderLoginButton;return g.default.createElement("div",{"data-qa-target":"register-email-component"},g.default.createElement("div",{className:"register-email-component"},g.default.createElement(v.default,{mb:"16″,textAlign:"center"},"Create your account"),g.default.createElement(y.default,{mb:"8″,textAlign:"center"},"Enter your email to get things started:"),g.default.createElement(b.default,{placeholder:"",type:"text",name:"email",label:"Email",value:t,validating:n,valid:r,onKeyDown:this.handleKeyDown,onChange:this.handleChange,required:!0,requiredErrorMessage:"An email address is required.",invalidErrorMessage:o,focusOnMount:!0}),l&&g.default.createElement("div",{className:"register-email__error-banner","data-qa-target":"register-email-error-banner"},l),g.default.createElement(w.default,{primary:!0,mt:u?"32″:"24″,fullWidth:!0,accessibilityLabel:"Sign Up",qaTarget:"register-submit",loading:a,onClick:this.initalSubmitValidation},"Create my account"),g.default.createElement(w.default,{mt:"16″,fullWidth:!0,accessibilityLabel:"Log In",qaTarget:"login-button",loading:a,onClick:this.switchToLogin},"Log in")),g.default.createElement(_.default,{mt:"24″,mb:"24″,thick:!0,className:"register-email__divider"}),g.default.createElement("div",{className:"register-email-component"},u&&g.default.createElement(k.default,null),c&&g.default.createElement(w.default,{className:"btn–long",mt:"12″,fullWidth:!u,accessibilityLabel:"Sign up",onClick:this.switchToLogin,qaTarget:"login-button",tabIndex:0},"Have an account? Sign in")))}}]),r}(g.Component);t.RegisterEmail=j,j.displayName="RegisterEmail",j.propTypes={account:h.default.shape({}),changeModalView:h.default.func,clearError:h.default.func.isRequired,emailTypeRequested:h.default.string,error:h.default.string,errorMessage:h.default.string,isFullLoginForm:h.default.bool,onSuccess:h.default.func,pwid:h.default.string,renderLoginButton:h.default.bool,source:h.default.string,submitEmail:h.default.func.isRequired},j.defaultProps={account:{},changeModalView:function(){},emailTypeRequested:"",errorMessage:"",isFullLoginForm:!0,onSuccess:function(){},pwid:null};var L=(0,E.default)(j),I=(0,m.connect)(S.default,O.default)(L);t.default=I},function(e,t,n){"use strict";var r=n(0);Object.defineProperty(t,"__esModule",{value:!0}),t.default=void 0;var a=r(n(4)),o=r(n(3)),i=r(n(12)),l=r(n(2)),u=r(n(1)),c=r(n(13)),s=r(n(15)),d=n(17),f=n(27),p=r(n(98)),h=r(n(14)),g=r(n(99)),m=r(n(100));function y(e,t){var n=Object.keys(e);if(Object.getOwnPropertySymbols){var r=Object.getOwnPropertySymbols(e);t&&(r=r.filter((function(t){return Object.getOwnPropertyDescriptor(e,t).enumerable}))),n.push.apply(n,r)}return n}var v=function(e){var t,n=e.tag,r=e.size,u=e.displayInline,v=e.fontWeight,b=e.textAlign,w=e.children,_=e.qaTarget,k=e.className,E=(0,i.default)(e,["tag","size","displayInline","fontWeight","textAlign","children","qaTarget","className"]),S=c.default.bind(function(e){for(var t=1;t will be deprecated in the next major release. Please use instead.'),E&&console.warn(" will be deprecated in the next major release. Please use instead."),k&&console.warn(" will be deprecated in the next major release. Please use instead.");var j={};r&&(j.href=r),y&&(j.target=y),u&&(j.rel=u),b&&(j.onClick=b),v&&(j.title=v),C&&(j["data-qa-target"]=C);var L=P;return l.default.createElement(L,(0,a.default)({className:R},j,(0,f.default)(D),{style:(0,s.default)(e)}),e.children)};y.displayName="Link",y.defaultProps={highlighter:!1,subtle:!1,whiteReverse:!1,tag:"a"},y.propTypes={qaTarget:u.default.string,href:u.default.string,rel:u.default.string,target:u.default.string,title:u.default.string,onClick:u.default.func,highlighter:u.default.bool,size:u.default.oneOf(["XL","L","M","S","xl","lg","md","sm","xs"]),gray:u.default.bool,whiteReverse:u.default.bool,darkBackground:u.default.bool,subtle:u.default.bool,tag:u.default.oneOf(["a","button"])};var v=y;t.default=v},function(e,t,n){e.exports={default:"_1YevW _1NmW0 _3HHft",inlineBlock:"_3N-i7″,gray:"lhC_l",whiteReverse:"_3Rceq",extraLarge:"_1Ds0i",large:"aGrDp",medium:"JgeIt",small:"_1Bu3D",highlighter:"_3s7US",subtle:"_28ahZ",darkBackground:"_3CLUL",button:"_2AJdS",inheritSize:"_3GeAO"}},function(e,t,n){},function(e,t,n){"use strict";Object.defineProperty(t,"__esModule",{value:!0}),t.default=void 0;t.default=function(e){var t=e.accountModal,n=t.showModal,r=t.currentView;return{showModal:n,error:e.error,currentView:r}}},function(e,t,n){"use strict";var r=n(0);Object.defineProperty(t,"__esModule",{value:!0}),t.default=void 0;var a=r(n(3)),o=n(18),i=n(97),l=n(36),u=n(37);function c(e,t){var n=Object.keys(e);if(Object.getOwnPropertySymbols){var r=Object.getOwnPropertySymbols(e);t&&(r=r.filter((function(t){return Object.getOwnPropertyDescriptor(e,t).enumerable}))),n.push.apply(n,r)}return n}var s=l.sessionThunks.clearError,d=function(e){for(var t=1;t1?(0,R.fetchUserStatus)(e).then((function(e){t.props.statusCallback(e.status),"RESET_REQUIRED"===e.status?t.setState({unconfirmedAccount:!0}):t.state.unconfirmedAccount&&t.setState({unconfirmedAccount:!1})})).catch((function(e){console.warn(e)})):t.state.unconfirmedAccount&&t.setState({unconfirmedAccount:!1})})),(0,p.default)((0,c.default)(t),"handleBlur",(function(){var e=t.state.email;(0,C.default)(e)||t.setState({validating:!!e})})),(0,p.default)((0,c.default)(t),"handleFocus",(function(){t.setState({validating:!1})})),(0,p.default)((0,c.default)(t),"handleChange",(function(e,n){t.setState((0,p.default)({},e,n)),t.props.isReviewFlowLogin&&t.unconfirmedEmailCheck(n)})),(0,p.default)((0,c.default)(t),"handleKeyDown",(function(e){13===e.keyCode&&t.handleLogInSubmit()})),(0,p.default)((0,c.default)(t),"switchToRegister",(function(){N.default.trackLink("sign up","Sign in");var e=t.props,n=e.source,r=e.changeModalView;switch(n){case"modal":r(P.default.register);break;case"header":"undefined"!=typeof window&&window.location.assign(x.default.register);break;case"account":default:(0,T.default)(x.default.getRoute(x.default.register))}})),(0,p.default)((0,c.default)(t),"handleForgotPasswordRouting",(function(){N.default.trackLink("forgot password","Sign in");var e=t.props,n=e.source,r=e.changeModalView;switch(n){case"modal":r(P.default.forgotPassword);break;case"account":(0,T.default)(x.default.getRoute(x.default.forgotPassword));break;default:window.location.assign(x.default.getRoute(x.default.forgotPassword))}})),(0,p.default)((0,c.default)(t),"handleForgotPasswordKeyDown",(function(e){13===e.keyCode&&t.handleForgotPasswordRouting()})),(0,p.default)((0,c.default)(t),"getPasswordClassNames",(function(){return t.state.unconfirmedAccount?"pes-password pes-password–hide-field":"pes-password"})),(0,p.default)((0,c.default)(t),"getFormButton",(function(){var e=t.props,n=e.loginError,r=e.onSuccess,a=(e.qaTarget,t.state.unconfirmedAccount),o=a?"Continue":"Log in",i=a?"Complete Your Review":"Log in";return h.default.createElement(h.Fragment,null,!a&&h.default.createElement(y.default,{textAlign:"right"},h.default.createElement(v.default,{size:"sm",mt:"8″,mb:"16″,tag:"a","data-qa-target":"forgot-password-link",tabIndex:0,onClick:t.handleForgotPasswordRouting,onKeyDown:function(e){return t.handleForgotPasswordKeyDown(e)}},"Reset Password")),n&&h.default.createElement("div",{className:"login-form__login-error","data-qa-target":"error-banner"},n),h.default.createElement(_.default,{primary:!0,fullWidth:!0,accessibilityLabel:o,onClick:function(){a?r(t.state.email,"unconfirmed"):t.handleLogInSubmit()},onKeyDown:t.handleKeyDown,qaTarget:"".concat(o,"-button"),tabIndex:0},i))})),t.state={email:"",password:"",validating:!1,unconfirmedAccount:!1},t}return(0,u.default)(r,[{key:"componentWillUnmount",value:function(){this.props.clearError()}},{key:"render",value:function(){var e=this.state,t=e.email,n=e.password,r=e.unconfirmedAccount,a=e.validating,o=this.props,i=o.id,l=o.isFullLoginForm,u=o.qaTarget,c="header"===o.source?"header":"page";return h.default.createElement("div",{"data-qa-target":"login-form",className:"login-form__holder–".concat(c)},h.default.createElement("h2″,null,"Log in to your account"),h.default.createElement(b.default,{qaTarget:"".concat(u,"-email-input"),placeholder:"",value:t,name:"email",label:"Email",validating:a,onKeyDown:this.handleKeyDown,onChange:this.handleChange,onBlur:this.handleBlur,onFocus:this.handleFocus,id:"".concat(i,"email"),tabIndex:0}),h.default.createElement(w.default,{mt:"12″,mb:"4″,qaTarget:"".concat(u,"-password-input"),placeholder:"",name:"password",label:"Password",value:n,onChange:this.handleChange,id:"".concat(i,"password"),tabIndex:0,className:this.getPasswordClassNames()}),this.getFormButton(),!r&&h.default.createElement(_.default,{mt:"16″,fullWidth:!0,accessibilityLabel:"Sign up",onClick:this.switchToRegister,qaTarget:"register-button",tabIndex:0},"New here? Sign up!"),h.default.createElement(k.default,{mt:"24″,mb:"24″,thick:!0,className:"login-form__divider"}),l&&h.default.createElement(E.default,null))}}]),r}(h.Component);t.LoginForm=L,L.displayName="LoginForm",L.propTypes={account:g.default.shape({}),changeModalView:g.default.func,clearError:g.default.func,closeModal:g.default.func,id:g.default.string,isFullLoginForm:g.default.bool,isReviewFlowLogin:g.default.bool,loginError:g.default.string,loginRequest:g.default.func,onSuccess:g.default.func,pwid:g.default.string,qaTarget:g.default.string,setError:g.default.func,setRequestInProgress:g.default.func,statusCallback:g.default.func,source:g.default.string},L.defaultProps=(0,p.default)({account:{},changeModalView:function(){},clearError:function(){},closeModal:function(){},id:"",isFullLoginForm:!0,isReviewFlowLogin:!1,loginRequest:function(){},onSuccess:function(){},pwid:"",qaTarget:"",setError:function(){},setRequestInProgress:function(){},statusCallback:function(){},source:"account"},"isFullLoginForm",!0);var I=(0,m.connect)(S.default,O.default)(L);t.default=I},function(e,t,n){"use strict";var r=n(0);Object.defineProperty(t,"__esModule",{value:!0}),t.default=void 0;var a=r(n(270)).default;t.default=a},function(e,t,n){"use strict";var r=n(0);Object.defineProperty(t,"__esModule",{value:!0}),t.default=void 0;var a=r(n(4)),o=r(n(12)),i=r(n(6)),l=r(n(7)),u=r(n(11)),c=r(n(8)),s=r(n(9)),d=r(n(10)),f=r(n(3)),p=r(n(2)),h=r(n(1)),g=r(n(13)),m=r(n(15)),y=r(n(14)),v=r(n(271)),b=r(n(272)),w=r(n(273));function _(e,t){var n=Object.keys(e);if(Object.getOwnPropertySymbols){var r=Object.getOwnPropertySymbols(e);t&&(r=r.filter((function(t){return Object.getOwnPropertyDescriptor(e,t).enumerable}))),n.push.apply(n,r)}return n}function k(){if("undefined"==typeof Reflect||!Reflect.construct)return!1;if(Reflect.construct.sham)return!1;if("function"==typeof Proxy)return!0;try{return Date.prototype.toString.call(Reflect.construct(Date,[],(function(){}))),!0}catch(e){return!1}}var E=function(e){(0,d.default)(r,e);var t,n=(t=r,function(){var e,n=(0,s.default)(t);if(k()){var r=(0,s.default)(this).constructor;e=Reflect.construct(n,arguments,r)}else e=n.apply(this,arguments);return(0,c.default)(this,e)});function r(e){var t;return(0,i.default)(this,r),t=n.call(this,e),(0,f.default)((0,u.default)(t),"toggleShowPassword",(function(){t.setState((function(e){return{showPassword:!e.showPassword}}))})),t.state={showPassword:!1},t.input=p.default.createRef(),t}return(0,l.default)(r,[{key:"componentDidMount",value:function(){this.props.focusOnMount&&this.input.current.focus()}},{key:"render",value:function(){var e=this.props,t=e.className,n=e.label,r=e.required,i=e.valid,l=e.validating,u=e.value,c=e.qaTarget,s=e.invalidErrorMessage,d=e.requiredErrorMessage,h=(e.focusOnMount,e.inputIndex),k=e.id,E=e.name,S=e.onChange,O=e.onFocus,C=e.onBlur,P=e.autoComplete,x=(0,o.default)(e,["className","label","required","valid","validating","value","qaTarget","invalidErrorMessage","requiredErrorMessage","focusOnMount","inputIndex","id","name","onChange","onFocus","onBlur","autoComplete"]),T=g.default.bind(function(e){for(var t=1;t0),(0,o.default)(t,"offset-".concat(O),O>0),(0,o.default)(t,"offset-sm-".concat(C),!!C),(0,o.default)(t,"offset-md-".concat(P),!!P),(0,o.default)(t,"offset-lg-".concat(x),!!x),(0,o.default)(t,"offset-xl-".concat(T),!!T),(0,o.default)(t,r,!!r),t),(0,p.colorHelper)(e),(0,f.showDisplayHelper)(e),(0,h.flexHelper)(e)),j={};w&&(j.id=w),S&&(j["data-qa-target"]=S);var L=N;return l.default.createElement(L,(0,a.default)({className:"hg-col "+R},j,(0,g.default)(D),{style:(0,d.default)(e)}),n)};y.displayName="Column",y.propTypes={className:u.default.string,id:u.default.string,qaTarget:u.default.string,tag:u.default.string},y.defaultProps={backgroundColor:null,outlineColor:null,width:null,xsWidth:null,smWidth:null,mdWidth:null,lgWidth:null,xlWidth:null,offset:null,hidden:!1,xsHidden:!1,smHidden:!1,mdHidden:!1,lgHidden:!1,xlHidden:!1,tag:"div"};var v=y;t.default=v},function(e,t,n){e.exports={col:"gshH2″,"col-auto":"_1y0R-","offset-0″:"_2ZYZT","col-1″:"_2hHar","offset-1″:"_2bugF","col-2″:"_8rdEn","offset-2″:"IkXW4″,"col-3″:"_3SAbN","offset-3″:"_3DnQN","col-4″:"_4IT96″,"offset-4″:"_1CTH7″,"col-5″:"_1DBnQ","offset-5″:"xlOuL","col-6″:"_2IgJ2″,"offset-6″:"_1NaLn","col-7″:"_3Ocb_","offset-7″:"_1ZWka","col-8″:"_1HD83″,"offset-8″:"_1PnNH","col-9″:"_1xidA","offset-9″:"kBlXb","col-10″:"_3SZYD","offset-10″:"dhfRY","col-11″:"_3XZON","offset-11″:"_1sPgV","col-12″:"_30ODG","col-sm-auto":"_2Pc_h","offset-sm-0″:"_2_om4″,"col-sm-1″:"uoseb","offset-sm-1″:"_14ML1″,"col-sm-2″:"_88zkM","offset-sm-2″:"_2jte-","col-sm-3″:"_283ML","offset-sm-3″:"gTBQU","col-sm-4″:"L23BH","offset-sm-4″:"_14yl9″,"col-sm-5″:"DSRkU","offset-sm-5″:"_8_3kZ","col-sm-6″:"_2554M","offset-sm-6″:"_1FenZ","col-sm-7″:"_2FWjJ","offset-sm-7″:"KSkCa","col-sm-8″:"_1G0au","offset-sm-8″:"_3I7TI","col-sm-9″:"cLmuJ","offset-sm-9″:"_3bipI","col-sm-10″:"_3lKA5″,"offset-sm-10″:"w65L5″,"col-sm-11″:"_1gCQd","offset-sm-11″:"_390ui","col-sm-12″:"_3NUjA","col-md-auto":"_16Adm","offset-md-0″:"AyZc2″,"col-md-1″:"_2qcas","offset-md-1″:"MxWvx","col-md-2″:"_3WqI1″,"offset-md-2″:"_34HNU","col-md-3″:"_2-Lf7″,"offset-md-3″:"yt15z","col-md-4″:"x_2Il","offset-md-4″:"_3lMKH","col-md-5″:"_2dU2_","offset-md-5″:"_2I57C","col-md-6″:"_15QyT","offset-md-6″:"ykHBn","col-md-7″:"AOiOd","offset-md-7″:"_1Gv23″,"col-md-8″:"_165HA","offset-md-8″:"_3f_dU","col-md-9″:"_12YeQ","offset-md-9″:"_3DBRi","col-md-10″:"_10IN-","offset-md-10″:"_1rWQt","col-md-11″:"_2GjdK","offset-md-11″:"_13krF","col-md-12″:"_1-o-j","col-lg-auto":"_3c9Ug","offset-lg-0″:"PNMGs","col-lg-1″:"_2Hqyc","offset-lg-1″:"_1Wpe6″,"col-lg-2″:"_2E6Vg","offset-lg-2″:"b1yNy","col-lg-3″:"_3kyP3″,"offset-lg-3″:"_1kiGn","col-lg-4″:"_3QpYC","offset-lg-4″:"_3oPnk","col-lg-5″:"_3i05-","offset-lg-5″:"r-5J3″,"col-lg-6″:"_5lHJE","offset-lg-6″:"_1qKLj","col-lg-7″:"_2SLmH","offset-lg-7″:"_3Gu5H","col-lg-8″:"_3xpce","offset-lg-8″:"_3GvAv","col-lg-9″:"_1RKeR","offset-lg-9″:"_2BTx1″,"col-lg-10″:"sV34f","offset-lg-10″:"_23s2j","col-lg-11″:"_34z0t","offset-lg-11″:"SDYiq","col-lg-12″:"_1fwF2″,"col-xl-auto":"_2dC1Z","offset-xl-0″:"_2bvOo","col-xl-1″:"_1eoC1″,"offset-xl-1″:"_10xqY","col-xl-2″:"_39s2Q","offset-xl-2″:"_2WqsY","col-xl-3″:"_1LxPP","offset-xl-3″:"Dnwg6″,"col-xl-4″:"_2jrY4″,"offset-xl-4″:"_2QsCq","col-xl-5″:"zMbM-","offset-xl-5″:"ghMyX","col-xl-6″:"Ck9hb","offset-xl-6″:"_G2pj","col-xl-7″:"KHwW-","offset-xl-7″:"_1iLL2″,"col-xl-8″:"_2mIuF","offset-xl-8″:"UmAF3″,"col-xl-9″:"_3ofA3″,"offset-xl-9″:"_3jJdU","col-xl-10″:"_1IR3e","offset-xl-10″:"_35T49″,"col-xl-11″:"_3jqEg","offset-xl-11″:"_3QANA","col-xl-12″:"_14hce"}},function(e,t,n){"use strict";var r=n(0);Object.defineProperty(t,"__esModule",{value:!0}),t.default=void 0;var a=r(n(4)),o=r(n(3)),i=r(n(12)),l=r(n(2)),u=r(n(1)),c=r(n(289)),s=r(n(13)),d=r(n(15)),f=n(17),p=n(27),h=n(54),g=r(n(14));function m(e,t){var n=Object.keys(e);if(Object.getOwnPropertySymbols){var r=Object.getOwnPropertySymbols(e);t&&(r=r.filter((function(t){return Object.getOwnPropertyDescriptor(e,t).enumerable}))),n.push.apply(n,r)}return n}var y=function(e){var t=e.children,n=e.className,r=e.id,u=e.noGutters,y=e.qaTarget,v=e.tag,b=(0,i.default)(e,["children","className","id","noGutters","qaTarget","tag"]),w=s.default.bind(function(e){for(var t=1;t will be deprecated in the next major release."),d.default.createElement("div",{className:c})}}]),r}(d.Component);g.displayName="Spacer",g.defaultProps={numSpaces:1},g.propTypes={};var m=g;t.default=m},function(e,t,n){e.exports={spacer:"_3DOjp","numSpaces-10″:"_2bGdp","numSpaces-9″:"_1DEE4″,"numSpaces-8″:"_2KMQk","numSpaces-7″:"_1H0uY","numSpaces-6″:"_2jaHV","numSpaces-5″:"_1MrCC","numSpaces-4″:"_20pDm","numSpaces-3″:"_3mHUZ","numSpaces-2″:"_2BQEh","numSpaces-1″:"toTmV","numSpaces-0″:"bi2Na"}},function(e,t,n){e.exports={box:"_1gFfd",flexWrap:"FHB8d",fullHeight:"_1lHId",fullWidth:"_2_wVA","h-20″:"_2rgea","h-19″:"_14Kix","h-18″:"_28r6Q","h-17″:"_3agr7″,"h-16″:"_4lrQX","h-15″:"_2vHgs","h-14″:"iSMX0″,"h-13″:"n4BRF","h-12″:"_1LU0U","h-11″:"_2h2gw","h-10″:"_1wjvB","h-9″:"_3TnID","h-8″:"E7vN_","h-7″:"_1MJTj","h-6″:"_1wB7I","h-5″:"_11sqd","h-4″:"_1HMmS","h-3″:"_3Mnmf","h-2″:"AUcAm","h-1″:"_3ibVR","h-0″:"_2P010″,"h-new-0″:"LB8Bj","h-new-4″:"_1mFMm","h-new-8″:"_2S0Ks","h-new-12″:"_3EjFr","h-new-16″:"bZSQi","h-new-24″:"_2CVZJ","h-new-32″:"_3wwis","h-new-40″:"_1ms8r","h-new-48″:"_3WuXR","h-new-56″:"_1_zND","h-new-64″:"XXEDt","h-new-72″:"_2HjnO","h-new-80″:"_1LynR"}},function(e,t,n){},function(e,t,n){},function(e,t,n){"use strict";var r=n(0);Object.defineProperty(t,"__esModule",{value:!0}),t.default=t.bareReducer=void 0;var a=n(18),o=r(n(296)),i=r(n(297)),l=r(n(298)),u=r(n(299)),c={accountModal:r(n(300)).default,error:i.default,fullPageSpinner:u.default,registration:l.default,userSession:o.default};t.bareReducer=c;var s=(0,a.combineReducers)(c);t.default=s},function(e,t,n){"use strict";var r=n(5);Object.defineProperty(t,"__esModule",{value:!0}),t.default=void 0;var a=r(n(22)),o={isLoggedIn:!1,user:{}},i=function(){var e=arguments.length>0&&void 0!==arguments[0]?arguments[0]:o,t=arguments.length>1?arguments[1]:void 0;switch(t.type){case a.SET_USER:case a.USER_NO_LOGIN:return Object.assign({},e,{isLoggedIn:!1,user:t.user});case a.LOGIN_SUCCESS:case a.GET_USER_DATA_SUCCESS:return Object.assign({},e,{isLoggedIn:!0,user:t.user});case a.LOGOUT:return o;case a.PASSWORD_CHANGE_SUCCESS:return Object.assign({},e,{passwordChangeSuccess:t.success});case a.ADMIN_GET_USER_SUCCESS:return Object.assign({},e,{user:t.data});case a.GET_DOCTOR_DATA_SUCCESS:return Object.assign({},e,{user:Object.assign({},e.user,{doctors:t.doctors})});case a.GET_APPOINTMENT_DATA_SUCCESS:return Object.assign({},e,{user:Object.assign({},e.user,{appointments:t.appointments})});case a.SET_EMAIL_INFO:return Object.assign({},e,{emailInfo:t.data});case a.EMAIL_VERIFIED_SUCCESS:return Object.assign({},e,{emailVerified:t.success});case a.IS_FINISHED_LOADING_PROFILE_DATA:return Object.assign({},e,{isFinishedLoadingProfileData:t.isFinished});case a.NEW_USER_WELCOME_BACK:return Object.assign({},e,{newUserWelcomeBack:t.payload});default:return e}};t.default=i},function(e,t,n){"use strict";var r=n(5);Object.defineProperty(t,"__esModule",{value:!0}),t.default=void 0;var a=r(n(22)),o=function(){var e=arguments.length>0&&void 0!==arguments[0]?arguments[0]:null,t=arguments.length>1?arguments[1]:void 0;switch(t.type){case a.SET_ERROR:return t.errorDetails;case a.CLEAR_ERROR:case a.TOGGLE_SHOW_MODAL:case a.CHANGE_MODAL_VIEW:return null;default:return e}};t.default=o},function(e,t,n){"use strict";var r=n(5);Object.defineProperty(t,"__esModule",{value:!0}),t.default=void 0;var a=r(n(22)),o={registerEmail:null,passwordData:null},i=function(){var e=arguments.length>0&&void 0!==arguments[0]?arguments[0]:o,t=arguments.length>1?arguments[1]:void 0;switch(t.type){case a.REGISTER_EMAIL:return Object.assign({},e,{registerEmail:t.email});case a.PASSWORD_DATA:return Object.assign({},e,{passwordData:t.passwordData});default:return e}};t.default=i},function(e,t,n){"use strict";var r=n(5);Object.defineProperty(t,"__esModule",{value:!0}),t.default=void 0;var a=r(n(22)),o={isRequestInProgress:!1},i=function(){var e=arguments.length>0&&void 0!==arguments[0]?arguments[0]:o,t=arguments.length>1?arguments[1]:void 0;switch(t.type){case a.START_SPINNER:return{isRequestInProgress:!0};case a.STOP_SPINNER:return o;default:return e}};t.default=i},function(e,t,n){"use strict";var r=n(5);Object.defineProperty(t,"__esModule",{value:!0}),t.default=void 0;var a=r(n(22)),o={currentView:"",showModal:!0},i=function(){var e=arguments.length>0&&void 0!==arguments[0]?arguments[0]:o,t=arguments.length>1?arguments[1]:void 0;switch(t.type){case a.CHANGE_MODAL_VIEW:return Object.assign({},e,{currentView:t.view});case a.TOGGLE_SHOW_MODAL:return Object.assign({},e,{showModal:t.value});case a.LOGIN_SUCCESS:return Object.assign({},e,{currentView:""});default:return e}};t.default=i},function(e,t,n){"use strict";var r=n(0);Object.defineProperty(t,"__esModule",{value:!0}),t.default=void 0;var a=r(n(6)),o=r(n(7)),i=r(n(3)),l=r(n(49)),u=r(n(50)),c=n(52),s=n(62),d=r(n(302)),f=r(n(303)),p=function(){var e=(0,u.default)(l.default.mark((function e(){var t;return l.default.wrap((function(e){for(;;)switch(e.prev=e.next){case 0:return e.next=2,(0,c.fetchUserProfile)();case 2:return t=e.sent,e.abrupt("return",t.profileData.providerIds);case 4:case"end":return e.stop()}}),e)})));return function(){return e.apply(this,arguments)}}(),h=function(){function e(){var t=this;(0,a.default)(this,e),(0,i.default)(this,"removeProvider",(0,u.default)(l.default.mark((function e(){var n,r,a=arguments;return l.default.wrap((function(e){for(;;)switch(e.prev=e.next){case 0:if((n=a.length>0&&void 0!==a[0]?a[0]:null)&&"string"==typeof n){e.next=3;break}throw new Error("removeProviders accepts a single pwid");case 3:return e.prev=3,e.next=6,(0,c.fetchRemoveProvider)(n);case 6:r=e.sent,t.providers=r.providerIds,e.next=13;break;case 10:return e.prev=10,e.t0=e.catch(3),e.abrupt("return",{error:"Could not remove provider"});case 13:return e.abrupt("return",t.providers);case 14:case"end":return e.stop()}}),e,null,[[3,10]])})))),(0,i.default)(this,"getAccountDetails",(function(){if(t.getId()){var e=!(0,s.getCookie)(s.cookieNames.refresh);return{userEmail:t.email,userAccountId:t.identityId,isGuest:e,userType:t.getUserType()}}return null})),(0,i.default)(this,"getProviders",(0,u.default)(l.default.mark((function e(){return l.default.wrap((function(e){for(;;)switch(e.prev=e.next){case 0:return e.abrupt("return",p());case 1:case"end":return e.stop()}}),e)})))),(0,i.default)(this,"getReviews",(0,u.default)(l.default.mark((function e(){return l.default.wrap((function(e){for(;;)switch(e.prev=e.next){case 0:return e.abrupt("return",(0,c.fetchReviewsData)());case 1:case"end":return e.stop()}}),e)})))),(0,i.default)(this,"getUserType",(function(){return(0,s.getCookie)(s.cookieNames.refresh)?d.default.user:d.default.newUser})),(0,i.default)(this,"getDashboardData",(function(){return(0,c.fetchDashboardData)()})),this.identityId=this.getId(),this.email=this.getEmail(),this.providers=null}var t;return(0,o.default)(e,[{key:"getId",value:function(){if(this.identityId)return this.identityId;try{return JSON.parse(f.default.get((0,s.getCookie)(s.cookieNames.identityId))).identityId}catch(e){return null}}},{key:"getEmail",value:function(){if(this.email)return this.email;try{return JSON.parse(f.default.get((0,s.getCookie)(s.cookieNames.identityId))).email}catch(e){return null}}},{key:"isLoggedIn",value:function(){return!!this.getId()}},{key:"addProviders",value:(t=(0,u.default)(l.default.mark((function e(t){var n;return l.default.wrap((function(e){for(;;)switch(e.prev=e.next){case 0:if(!t.constructor!==Array){e.next=2;break}throw new Error("addProviders accepts only an array of one or more pwids");case 2:if(t.length){e.next=4;break}throw new Error("addProviders requires an array of at least 1 pwid");case 4:return e.prev=4,e.next=7,(0,c.fetchAddProviders)(t);case 7:n=e.sent,this.providers=n.providerIds,e.next=14;break;case 11:return e.prev=11,e.t0=e.catch(4),e.abrupt("return",{error:"Could not update providers"});case 14:return e.abrupt("return",this.providers);case 15:case"end":return e.stop()}}),e,this,[[4,11]])}))),function(e){return t.apply(this,arguments)})}]),e}();t.default=h},function(e,t,n){"use strict";Object.defineProperty(t,"__esModule",{value:!0}),t.default=void 0;var r=n(62),a="newUser",o="user",i={newUser:a,user:o,getUserType:function(){return(0,r.getCookie)(r.cookieNames.refresh)?o:a}};t.default=i},function(e,t,n){"use strict";e.exports="undefined"!=typeof window&&window.btoa&&window.atob?{set:function(e){return window.btoa(unescape(encodeURIComponent(e)))},get:function(e){return decodeURIComponent(escape(window.atob(e)))}}:{set:String,get:String}},function(e,t,n){"use strict";var r=n(5),a=n(0);Object.defineProperty(t,"__esModule",{value:!0}),t.default=t.HeaderLoginContainer=void 0;var o=a(n(6)),i=a(n(7)),l=a(n(11)),u=a(n(8)),c=a(n(9)),s=a(n(10)),d=a(n(3)),f=a(n(1)),p=r(n(2)),h=n(20),g=a(n(106)),m=a(n(305)),y=a(n(307)),v=a(n(311)),b=a(n(48)),w=a(n(313)),_=a(n(24));function k(){if("undefined"==typeof Reflect||!Reflect.construct)return!1;if(Reflect.construct.sham)return!1;if("function"==typeof Proxy)return!0;try{return Date.prototype.toString.call(Reflect.construct(Date,[],(function(){}))),!0}catch(e){return!1}}n(315);var E=function(e){(0,s.default)(r,e);var t,n=(t=r,function(){var e,n=(0,c.default)(t);if(k()){var r=(0,c.default)(this).constructor;e=Reflect.construct(n,arguments,r)}else e=n.apply(this,arguments);return(0,u.default)(this,e)});function r(){var e;(0,o.default)(this,r);for(var t=arguments.length,a=new Array(t),i=0;i=0;f–){var p=i[f];"."===p?o(i,f):".."===p?(o(i,f),d++):d&&(o(i,f),d–)}if(!c)for(;d–;d)i.unshift("..");!c||""===i[0]||i[0]&&a(i[0])||i.unshift("");var h=i.join("https://r.search.aol.com/");return n&&"https://r.search.aol.com/"!==h.substr(-1)&&(h+="https://r.search.aol.com/"),h};function l(e){return e.valueOf?e.valueOf():Object.prototype.valueOf.call(e)}var u=function e(t,n){if(t===n)return!0;if(null==t||null==n)return!1;if(Array.isArray(t))return Array.isArray(n)&&t.length===n.length&&t.every((function(t,r){return e(t,n[r])}));if("object"==typeof t||"object"==typeof n){var r=l(t),a=l(n);return r!==t||a!==n?e(r,a):Object.keys(Object.assign({},t,n)).every((function(r){return e(t[r],n[r])}))}return!1};var c=function(e,t){if(!e)throw new Error("Invariant failed")};function s(e){return"https://r.search.aol.com/"===e.charAt(0)?e:"https://r.search.aol.com/"+e}function d(e){return"https://r.search.aol.com/"===e.charAt(0)?e.substr(1):e}function f(e,t){return function(e,t){return 0===e.toLowerCase().indexOf(t.toLowerCase())&&-1!=="/?#".indexOf(e.charAt(t.length))}(e,t)?e.substr(t.length):e}function p(e){return"https://r.search.aol.com/"===e.charAt(e.length-1)?e.slice(0,-1):e}function h(e){var t=e||"https://r.search.aol.com/",n="",r="",a=t.indexOf("#");-1!==a&&(r=t.substr(a),t=t.substr(0,a));var o=t.indexOf("?");return-1!==o&&(n=t.substr(o),t=t.substr(0,o)),{pathname:t,search:"?"===n?"":n,hash:"#"===r?"":r}}function g(e){var t=e.pathname,n=e.search,r=e.hash,a=t||"https://r.search.aol.com/";return n&&"?"!==n&&(a+="?"===n.charAt(0)?n:"?"+n),r&&"#"!==r&&(a+="#"===r.charAt(0)?r:"#"+r),a}function m(e,t,n,a){var o;"string"==typeof e?(o=h(e)).state=t:(void 0===(o=r({},e)).pathname&&(o.pathname=""),o.search?"?"!==o.search.charAt(0)&&(o.search="?"+o.search):o.search="",o.hash?"#"!==o.hash.charAt(0)&&(o.hash="#"+o.hash):o.hash="",void 0!==t&&void 0===o.state&&(o.state=t));try{o.pathname=decodeURI(o.pathname)}catch(e){throw e instanceof URIError?new URIError('Pathname "'+o.pathname+'" could not be decoded. This is likely caused by an invalid percent-encoding.'):e}return n&&(o.key=n),a?o.pathname?"https://r.search.aol.com/"!==o.pathname.charAt(0)&&(o.pathname=i(o.pathname,a.pathname)):o.pathname=a.pathname:o.pathname||(o.pathname="https://r.search.aol.com/"),o}function y(e,t){return e.pathname===t.pathname&&e.search===t.search&&e.hash===t.hash&&e.key===t.key&&u(e.state,t.state)}function v(){var e=null;var t=[];return{setPrompt:function(t){return e=t,function(){e===t&&(e=null)}},confirmTransitionTo:function(t,n,r,a){if(null!=e){var o="function"==typeof e?e(t,n):e;"string"==typeof o?"function"==typeof r?r(o,a):a(!0):a(!1!==o)}else a(!0)},appendListener:function(e){var n=!0;function r(){n&&e.apply(void 0,arguments)}return t.push(r),function(){n=!1,t=t.filter((function(e){return e!==r}))}},notifyListeners:function(){for(var e=arguments.length,n=new Array(e),r=0;rt?n.splice(t,n.length-t,r):n.push(r),d({action:"PUSH",location:r,index:t,entries:n})}}))},replace:function(e,t){var r=m(e,t,f(),w.location);s.confirmTransitionTo(r,"REPLACE",n,(function(e){e&&(w.entries[w.index]=r,d({action:"REPLACE",location:r}))}))},go:b,goBack:function(){b(-1)},goForward:function(){b(1)},canGo:function(e){var t=w.index+e;return t>=0&&t1||r<1?t="".concat(r," miles away"):(n||a)&&(t="".concat(n,", ").concat(a," ").concat(i)),o.default.createElement("div",{className:"uCard__distance","data-qa-target":"qa-distance"},t)):null};i.displayName="Distance",i.propTypes={distance:a.default.number,city:a.default.string,state:a.default.string,zip:a.default.string};var l=i;t.default=l},function(e,t,n){"use strict";var r=n(0);Object.defineProperty(t,"__esModule",{value:!0}),Object.defineProperty(t,"default",{enumerable:!0,get:function(){return a.default}});var a=r(n(356))},function(e,t,n){"use strict";var r=n(0);Object.defineProperty(t,"__esModule",{value:!0}),t.getTrackingVariables=function(e,t){var n=e.cardType,r=e.featured,o=e.id,i=e.queryType,l=e.trackingVariables,u=[],c=[];switch(n){case"account":case"directory":case"pro":c=function(e){var t=e.pwid,n=e.trackingVariables,r=e.overrideProductChannel,a=r?parseInt(r):0,o=["hg.ProviderClickThru=1","hg.FindingMethod=browse","hg.ClickThroughHGProfileID=".concat(t),"hg.Channel=profile","hg.ProductChannel=".concat(a)];if(n){var i=n["hg.PracticingSpecialtyID"];o.push("hg.PracticingSpecialtyID=".concat(i))}return o}(e);break;case"facility":c=function(e){return["hg.sitePathing=results:facility:DirectoryFacilityCard","hg.FacilityClickThru=1","hg.ClickThroughHGProfileID=".concat(e)]}(o)}var s=function(e,t,n){var r="natural";if("featured"===e){r="".concat("mt"===n?"PDC featured":"EPP featured")}else{r="".concat(t?"enhanced":"natural")}return r}(r,t,i);u=[].concat((0,a.default)(c),["hg.ClickThroughType=".concat(s," listing")]),!l||(l["hg.ClientID"]&&u.push("hg.ClientID=".concat(l["hg.ClientID"])),l["hg.RollupSpecialtyID"]&&u.push("hg.RollupSpecialtyID=".concat(l["hg.RollupSpecialtyID"])));return u.join("~")};var a=r(n(35))},,function(e,t,n){"use strict";var r=n(0);Object.defineProperty(t,"__esModule",{value:!0}),t.default=void 0;var a=r(n(2)),o=r(n(1)),i=r(n(343)),l=r(n(344)),u=r(n(337)),c=r(n(347)),s=r(n(350)),d=r(n(353)),f=r(n(338)),p=r(n(339)),h=n(340);n(358);var g=function(e){var t=e.age,n=e.displayLastName,r=e.displayName,o=e.displayOffice,g=o.name,m=o.address,y=o.city,v=o.state,b=o.zip,w=e.distance,_=e.phoneNumber,k=e.gender,E=e.imagePaths,S=e.insuranceCount,O=e.providerUrl,C=e.showAge,P=e.showCta,x=e.showDistance,T=e.showInsurance,N=e.showLocationName,D=e.showMapIcon,R=e.showPhoneNumber,j=e.specialty,L=e.suppressSurveys,I=e.surveyOverallRatingScore,M=e.surveyUserCount,A=function(e){return e&&"string"==typeof e?e.replace(/^1|[^0-9]/g,""):e},F=E[1]||E[0],U=F?F.url:"//photos.healthgrades.com/img/silhouettes/silhouette-".concat("m"===k.toLowerCase()?"male":"female","_w90h120_v1.jpg"),H=F&&F.url.split("/img/")[0].length>0;F&&!H&&(U="//photos.healthgrades.com".concat(F.url));var q=C&&t||j;return a.default.createElement(p.default,{className:"c-provider-view-profile-card hg-track",href:O,"aria-label":r,target:"_blank","qa-target":"provider-card-view-profile","data-linkvars":(0,h.getTrackingVariables)(e),"data-hgoname":"DirectoryProCard"},a.default.createElement(i.default,{className:"provider-view-profile-card",flexDirection:"column",justifyContent:"space-between"},a.default.createElement(i.default,{className:"provider-view-profile-card__summary"},a.default.createElement("div",{className:"summary__provider-details"},a.default.createElement("a",{target:"_blank",href:O,"data-qa-target":"provider-details-provider-name"},a.default.createElement("h3",null,r)),q&&a.default.createElement("div",{className:"provider-details__subtitle"},C&&t&&a.default.createElement("span",{className:"provider-details__age","data-qa-target":"qa-provider-age"},"Age"," ",t,a.default.createElement("span",{className:"provider-details__separator"},"|")),j&&a.default.createElement("span",{className:"provider-details__specialty","aria-label":"Specialty:","data-qa-target":"provider-details-specialty"},j)),a.default.createElement("div",{className:"provider-view-profile-card__reviews-rating"},a.default.createElement(c.default,{surveyUserCount:M,surveyOverallRatingScore:I,suppressSurveys:L,href:O}))),a.default.createElement("div",{className:"provider-view-profile-card__provider-img"},a.default.createElement(d.default,{visibleOnScroll:!0},a.default.createElement(l.default,{providerName:n||r,src:U,size:"sm"})))),a.default.createElement("div",{className:"provider-view-profile-card__location"},D&&a.default.createElement(u.default,{size:"sm",color:"red-50″,mr:1}),a.default.createElement("div",{className:"location__office-loc"},N&&a.default.createElement("span",{className:"location__name"},g),a.default.createElement("span",{className:"location__office-loc__street"}," ",m," "),a.default.createElement("span",null,y,", ",v," ",b),x&&a.default.createElement(f.default,{distance:w}),R&&a.default.createElement("a",{className:"provider-view-profile-card__phone-lnk","data-qa-target":"provider-phone-lnk",href:"tel:".concat(A(_)),"data-linkvars":"hg.ClickToCallNumber=".concat(A(_))},_),T&&a.default.createElement(s.default,{insuranceCount:S}))),P&&a.default.createElement("div",{className:"provider-view-profile-card__cta"},a.default.createElement("a",{className:"button",href:O},"View Profile"))))};g.displayName="DirectoryCard",g.propTypes={address:o.default.object,age:o.default.number,displayLastName:o.default.string,displayName:o.default.string.isRequired,phoneNumber:o.default.string,displayOffice:o.default.object.isRequired,distance:o.default.number,gender:o.default.string.isRequired,imagePaths:o.default.array,insuranceCount:o.default.number,providerUrl:o.default.string.isRequired,showAge:o.default.bool,showCta:o.default.bool,showDistance:o.default.bool,showInsurance:o.default.bool,showLocationName:o.default.bool,showMapIcon:o.default.bool,showPhoneNumber:o.default.bool,specialty:o.default.string,suppressSurveys:o.default.bool.isRequired,surveyOverallRatingScore:o.default.number,surveyUserCount:o.default.number},g.defaultProps={showAge:!1,showCta:!0,showDistance:!1,showInsurance:!1,showLocationName:!1,showMapIcon:!1,showPhoneNumber:!0};var m=g;t.default=m},function(e,t,n){"use strict";var r=n(0);Object.defineProperty(t,"__esModule",{value:!0}),Object.defineProperty(t,"default",{enumerable:!0,get:function(){return a.default}});var a=r(n(112))},function(e,t,n){"use strict";var r=n(0);Object.defineProperty(t,"__esModule",{value:!0}),t.default=void 0;var a=r(n(345)).default;t.default=a},function(e,t,n){"use strict";var r=n(0);Object.defineProperty(t,"__esModule",{value:!0}),t.default=void 0;var a=r(n(4)),o=r(n(3)),i=r(n(12)),l=r(n(2)),u=r(n(1)),c=r(n(13)),s=r(n(346)),d=r(n(15)),f=n(17),p=r(n(14));function h(e,t){var n=Object.keys(e);if(Object.getOwnPropertySymbols){var r=Object.getOwnPropertySymbols(e);t&&(r=r.filter((function(t){return Object.getOwnPropertyDescriptor(e,t).enumerable}))),n.push.apply(n,r)}return n}var g=function(e){var t,n=e.providerName,r=e.providerGender,u=e.borderColor,g=e.className,m=e.qaTarget,y=e.src,v=e.size,b=(0,i.default)(e,["providerName","providerGender","borderColor","className","qaTarget","src","size"]),w=c.default.bind(function(e){for(var t=1;t1?"s":""):"Leave a review"},u=function(e,t,n){return"".concat(e,t||n?"#premium-review-section-container":"#leave-review")},c=function(e,t){return e?"Rated ".concat(t/2," out of 5 stars"):"This provider has no reviews"},s=function(e){var t=e.href,n=e.showZeroReviews,r=e.suppressSurveys,o=e.surveyOverallRatingScore,s=e.surveyUserCount;if(r)return null;var d=Math.round(o/2);return s||n?a.default.createElement("div",{className:"reviews-rating","data-qa-target":"rating-survey-count","aria-label":c(s,o)},a.default.createElement(i.default,{"aria-hidden":"true",size:"sm",stars:d}),a.default.createElement("span",{className:"reviews-rating__reviews-text","aria-label":l(s,n)},l(s,n))):a.default.createElement("small",null,a.default.createElement("a",{className:"reviews-rating",onClick:function(e){return function(e){e.stopPropagation()}(e)},href:u(t,s,n),"data-qa-target":"rating-survey-leave-review-lnk","aria-label":c(s,o)},a.default.createElement(i.default,{"aria-hidden":"true",size:"sm",stars:d}),a.default.createElement("span",{className:"reviews-rating__reviews-text","aria-label":l(s,n)},l(s,n))))};s.displayName="ReviewRating",s.propTypes={href:o.default.string,showZeroReviews:o.default.bool,surveyUserCount:o.default.number,surveyOverallRatingScore:o.default.number,suppressSurveys:o.default.bool},s.defaultProps={showZeroReviews:!1};var d=s;t.default=d},function(e,t,n){},function(e,t,n){"use strict";var r=n(0);Object.defineProperty(t,"__esModule",{value:!0}),t.default=void 0;var a=r(n(351)).default;t.default=a},function(e,t,n){"use strict";var r=n(0);Object.defineProperty(t,"__esModule",{value:!0}),t.default=void 0;var a=r(n(2)),o=r(n(1));n(352);var i=function(e){var t=e.insuranceCount,n=e.selectedInsurance;if(!t)return null;return a.default.createElement("div",{className:"uCard__insurance","data-qa-target":"qa-provider-insurance"},!!n&&a.default.createElement("div",null,"Accepts ",a.default.createElement("strong",null,n)),!n&&a.default.createElement("div",null,"Accepts"," ",t," ","insurance"," ","carrier",function(e){return 1===e?"":"s"}(t)))};i.displayName="Insurance",i.propTypes={insuranceCount:o.default.number,selectedInsurance:o.default.string};var l=i;t.default=l},function(e,t,n){},function(e,t,n){"use strict";var r=n(0);Object.defineProperty(t,"__esModule",{value:!0}),t.default=void 0;var a=r(n(354)).default;t.default=a},function(e,t,n){"use strict";var r=n(5),a=n(0);Object.defineProperty(t,"__esModule",{value:!0}),t.default=void 0;var o=a(n(6)),i=a(n(7)),l=a(n(11)),u=a(n(8)),c=a(n(9)),s=a(n(10)),d=r(n(2)),f=a(n(1)),p=n(355);function h(){if("undefined"==typeof Reflect||!Reflect.construct)return!1;if(Reflect.construct.sham)return!1;if("function"==typeof Proxy)return!0;try{return Date.prototype.toString.call(Reflect.construct(Date,[],(function(){}))),!0}catch(e){return!1}}var g=function(e){(0,s.default)(r,e);var t,n=(t=r,function(){var e,n=(0,c.default)(t);if(h()){var r=(0,c.default)(this).constructor;e=Reflect.construct(n,arguments,r)}else e=n.apply(this,arguments);return(0,u.default)(this,e)});function r(e){var t;return(0,o.default)(this,r),(t=n.call(this,e)).state={show:!1},t.isVisible=t.isVisible.bind((0,l.default)(t)),t}return(0,i.default)(r,[{key:"isVisible",value:function(){if(this.state.show)return!0;var e=this.props.scrollDistance,t=this.refs.visibility;return!("undefined"==typeof window||!t||!(0,p.isInY)(t,e))&&(this.setState({show:!0}),window.removeEventListener("scroll",this.isVisible,!1),!0)}},{key:"componentDidMount",value:function(){this.props.visibleOnScroll&&!this.state.show&&window.addEventListener("scroll",this.isVisible,!1),this.isVisible()}},{key:"componentWillUnmount",value:function(){"undefined"!=typeof window&&window.removeEventListener("scroll",this.isVisible,!1)}},{key:"render",value:function(){var e=this.props,t=e.children,n=e.visibleOnScroll;return!n||n&&this.isVisible()?d.default.createElement("div",{className:"visiblity-wrapper"},t):d.default.createElement("div",{className:"not-rendered visiblity-wrapper-not-rendered",ref:"visibility"})}}]),r}(d.Component);g.displayName="Visibility",g.propTypes={children:f.default.oneOfType([f.default.arrayOf(f.default.node),f.default.node]),scrollDistance:f.default.number,visibleOnScroll:f.default.bool},g.defaultProps={scrollDistance:300};var m=g;t.default=m},function(e,t,n){"use strict";function r(e){return"undefined"!=typeof window&&e instanceof HTMLElement?e.getBoundingClientRect():null}function a(e,t){return!!e&&e.right+(t||0)>=0&&e.left-(t||0)<=window.innerWidth}function o(e,t){return!!e&&e.bottom+(t||0)>=0&&e.top-(t||0)<=window.innerHeight}Object.defineProperty(t,"__esModule",{value:!0}),t.isInViewport=function(e,t,n){var i=r(e);return a(i,t)&&o(i,n)},t.isInX=function(e,t){return a(r(e),t)},t.isInY=function(e,t){return o(r(e),t)}},function(e,t,n){"use strict";var r=n(0);Object.defineProperty(t,"__esModule",{value:!0}),t.default=void 0;var a=r(n(4)),o=r(n(12)),i=r(n(3)),l=r(n(2)),u=r(n(1)),c=r(n(13)),s=r(n(357));function d(e,t){var n=Object.keys(e);if(Object.getOwnPropertySymbols){var r=Object.getOwnPropertySymbols(e);t&&(r=r.filter((function(t){return Object.getOwnPropertyDescriptor(e,t).enumerable}))),n.push.apply(n,r)}return n}var f=c.default.bind(function(e){for(var t=1;t0&&d.default.createElement("section",{className:"providerList"},d.default.createElement("h2″,{className:"sectionHeader-fad"},"Top ",t," specialists near you"),d.default.createElement("ul",null,this.createProviderCards()),d.default.createElement("a",{className:"button size-lg",href:"/usearch?what=".concat(encodeURIComponent(t)),onClick:function(){return h.default.trackLink("Provider Listing See All")}},"See More"))}}]),r}(d.Component);m.displayName="LocationProviderList",m.propTypes={specialty:f.default.string};var y=m;t.default=y},function(e,t,n){},function(e,t,n){"use strict";var r=n(5),a=n(0);Object.defineProperty(t,"__esModule",{value:!0}),t.default=void 0;var o=a(n(4)),i=a(n(6)),l=a(n(7)),u=a(n(8)),c=a(n(9)),s=a(n(10)),d=r(n(2)),f=a(n(336));function p(){if("undefined"==typeof Reflect||!Reflect.construct)return!1;if(Reflect.construct.sham)return!1;if("function"==typeof Proxy)return!0;try{return Date.prototype.toString.call(Reflect.construct(Date,[],(function(){}))),!0}catch(e){return!1}}n(408);var h=function(e){(0,s.default)(r,e);var t,n=(t=r,function(){var e,n=(0,c.default)(t);if(p()){var r=(0,c.default)(this).constructor;e=Reflect.construct(n,arguments,r)}else e=n.apply(this,arguments);return(0,u.default)(this,e)});function r(){var e;return(0,i.default)(this,r),(e=n.call(this)).state={recentlyViewed:[]},e}return(0,l.default)(r,[{key:"componentDidMount",value:function(){this.cookieParserForNewsletterModal()}},{key:"cookieParserForNewsletterModal",value:function(){var e=this,t=decodeURIComponent(document.cookie).match(/hg3.viewed.profile=((w+)|*)+;/gm);if(t){var n=t[0].match(/1((w+)|*)+;/g);if(n){var r="/api/directory/provider?pwids="+n[0].match(/(?!1)w+/g).reverse().slice(0,2).join("|");return fetch(r,{headers:{"hg-backend":"node"}}).then((function(e){return e.json()})).then((function(t){return e.setState({recentlyViewed:t})})).catch((function(e){return console.error("error",e)}))}}}},{key:"displayProviderCards",value:function(){return this.state.recentlyViewed.map((function(e,t){return d.default.createElement("li",{key:t,className:"recents-card"},d.default.createElement(f.default,(0,o.default)({},e,{cardType:"directory",imagePaths:e.images,showAge:!0,showCta:!1,showMapIcon:!0,showLocationName:!0})))}))}},{key:"render",value:function(){return this.state.recentlyViewed.length>0&&d.default.createElement("div",{className:"container"},d.default.createElement("h3″,{className:"sectionHeader-fad"},"Recently Viewed Doctors"),d.default.createElement("ul",{id:"recent-doctors-container"},this.displayProviderCards()))}}]),r}(d.Component);t.default=h,h.displayName="RecentlyViewedProviders"},function(e,t,n){},function(e,t,n){}]);; renderPage({"pageData":{"analyticsTracking":{"device":"desktop","trackingEnv":"hgprod","pageName":"find-a-hospital","contextData":{"hg.Channel":"article center: find a hospital"}},"accordionHeader":"Search hospitals","isFindADoctor":false,"heroTitle":"Find a Hospital","autosuggest":"Search Hospitals","autosuggestPlaceholder":"E.g. "Children's Hospital"","accordionLinks":[{"name":"Top hospitals near you","queryUrl":"/api/directory/top-hospitals","links":{"GoHealth Urgent Care Raleigh Hills":"https://r.search.aol.com/urgent-care/gohealth-urgent-care-raleigh-hills-uc2822″,"AFC Urgent Care Beaverton":"https://r.search.aol.com/urgent-care/afc-urgent-care-beaverton-uc4175″,"Providence St. Vincent Medical Center":"https://r.search.aol.com/hospital-directory/oregon-or-portland/providence-st-vincent-medical-center-hgst6339e6a6380004″,"GoHealth Urgent Care Cedar Hills":"https://r.search.aol.com/urgent-care/gohealth-urgent-care-cedar-hills-uc2814″,"Cedar Hills":"https://r.search.aol.com/urgent-care/cedar-hills-uc4789″,"Kaiser Permanente Westside Medical Center":"https://r.search.aol.com/hospital-directory/oregon-or-portland/kaiser-permanente-westside-medical-center-hgst758afac2380103″,"Tanasbourne":"https://r.search.aol.com/urgent-care/tanasbourne-uc7267″,"Tanasbourne – Midnight":"https://r.search.aol.com/urgent-care/tanasbourne-midnight-uc7268″,"GoHealth Urgent Care Sunset":"https://r.search.aol.com/urgent-care/gohealth-urgent-care-sunset-uc2824″,"Urgent Care Bethany by Providence Express Care at Walgreens":"https://r.search.aol.com/urgent-care/urgent-care-bethany-by-providence-express-care-at-walgreens-uc7600″,"View All Top Hospitals":"https://r.search.aol.com/usearch?category=Facility"}},{"name":"Top hospitals by award","links":{"Women's Care Excellence":"https://r.search.aol.com/quality/ratings-awards/reports/womens-care","Patient Safety":"https://r.search.aol.com/quality/ratings-awards/reports/patient-safety","America's Best Hospitals":"https://r.search.aol.com/quality/ratings-awards/reports/americas-best-hospitals","See All":"https://r.search.aol.com/quality/hospital-ratings-awards"}},{"name":"Top hospitals by ratings","links":{"Appendectomy":"/usearch?category=Facility&FacilityRating=Appendectomy%7CAPP","Back and Neck Surgery (except Spinal Fusion)":"/usearch?category=Facility&FacilityRating=Back%20and%20Neck%20Surgeries%20(without%20Spinal%20Fusion)%7CBAK","Bariatric Surgery":"/usearch?category=Facility&FacilityRating=Bariatric%20Surgery%7CBAR","Bowel Obstruction":"/usearch?category=Facility&FacilityRating=Bowel%20Obstruction%7CBLO","Carotid Procedures":"/usearch?category=Facility&FacilityRating=Carotid%20Procedures%7CCAR","Chronic Obstructive Pulmonary Disease (COPD)":"/usearch?category=Facility&FacilityRating=Chronic%20Obstructive%20Pulmonary%20Disease%20(COPD)%7CCOP","Coronary Interventional Procedures (Angioplasty/ Stent)":"/usearch?category=Facility&FacilityRating=Coronary%20Interventional%20Procedures%20(Inpatient)%7CPTC","View all":"https://r.search.aol.com/usearch?category=Facility"}}]}});}()