Hospital and Nursing Jobs | Johns Hopkins Medicine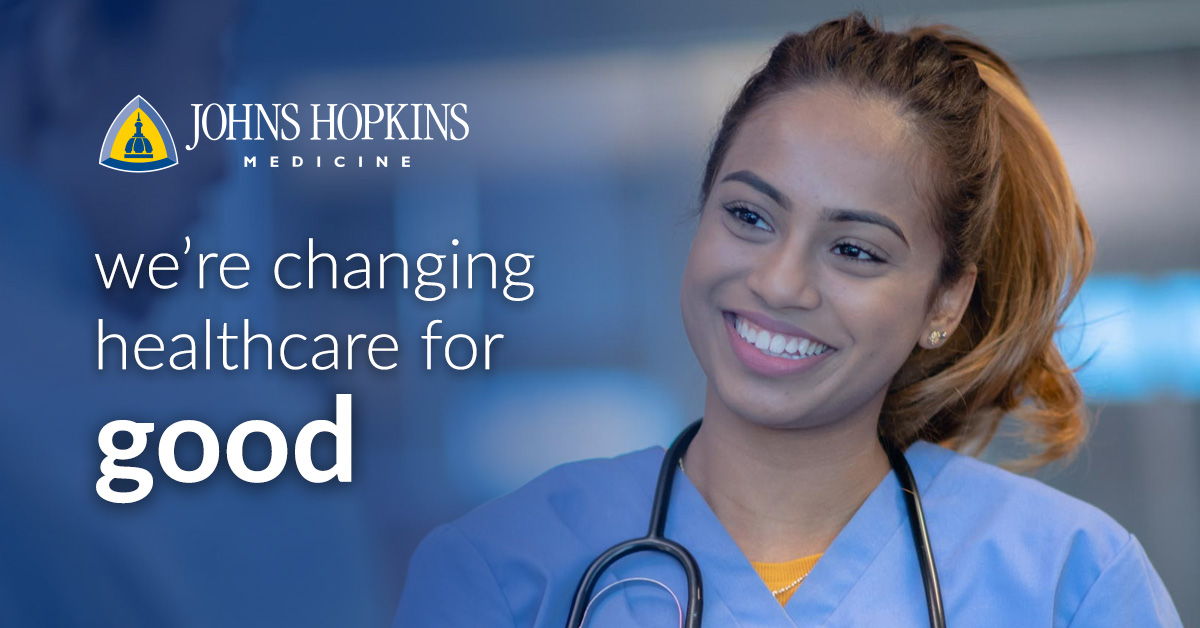 At the Johns Hopkins Health System, we believe in The Promise of Medicine. It's exciting, dynamic and starts with our exceptional team. They deliver world-renowned care that sets the standard of excellence for medical care in the world and in the nation. Our faculty and
staff members work together to provide the best care possible to patients, train tomorrow's physicians and nurses, and continue our history of being on the front lines
of biomedical science and research. It's their skills, talent, and dedication that make it possible for us to lead the national and global medical fields in quality and
innovation, and help our patients get well and stay well. Join us, and help deliver on The Promise of Medicine.
Hear why our employees love working for Johns Hopkins Medicine.
What Does
The Promise of Medicine
Mean to You?
Registered Respiratory Therapist (RRT) NICU 1
Baltimore,
MD

Respiratory Therapists at Johns Hopkins Bayview Medical Center work in four core teams: Main Hospital-Acute Care Adults and Pediatrics, which includes five separate adult ICUs …
Psychiatric Therapist II
Baltimore,
MD

The psychiatric therapist in CPP is part of the treatment team for patients with a range of psychiatric disorder. As part of the team the …
Patient Registrar
Baltimore,
MD

Responsible for providing scheduling, pre-registration, registration, insurance verification, check-in, and cash collection activities in the Nutrition Clinic, in addition to providing administrative support to the …
Johns Hopkins strives to ensure that everyone enjoys advantages, regardless of race, gender, religion, sexual identity or orientation.
Learn more >
Learn more about the events at Johns Hopkins Medicine >