Hospital Revenue Could Take a Hit Under SCOTUS Change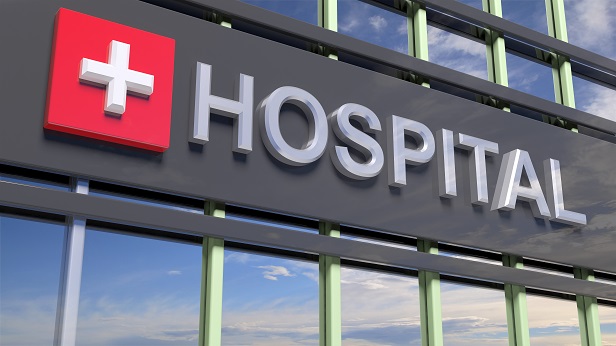 With COVID-19 raging, American hospitals have already had a challenging year as the pandemic has hurt revenues and depressed volumes of elective patient procedures.
Depending on who fills Ruth Bader Ginsburg's vacancy in the Supreme Court of the United States, hospital revenues could take another hit, according to Fitch Ratings. 
If the court strikes down the Affordable Care Act in a pending decision regarding the severability of the individual mandate, hospitals would see fewer insured patients and lower reimbursement rates, which would negatively affect their revenue, according to Fitch. 
After the ACA went into effect in 2010, hospitals saw an increase in insured patients and a reduction of uninsured patients, according to Fitch. 
Right now, about 25 million Americans have coverage through the health insurance expansion elements of the legislation. Before the ACA's expansion took effect, roughly 13.5% of Americans lacked health insurance, according to the U.S. Census Bureau. With the ACA, that number has fallen to approximately 8.5%. In the current environment, the ACA is even more important since it serves as a backstop for employer-sponsored healthcare if jobless rates remain high amid the coronavirus pandemic.
While Fitch says that quantifying the effect of a potential repeal of the ACA on patient volumes and pricing is complicated due to uncertainty regarding its replacement, it expects providers to adapt to new healthcare policies to protect credit profiles. 
With fewer people covered, even by Medicaid, the stresses increase on hospitals' margins, according to Fitch.
"Of a hospital's revenue sources, uninsured patients who self-pay and Medicaid patients with lower reimbursement rates pose the highest risk to ensuring revenue sufficiently covers costs," according to Fitch. "Not-for-profit hospitals and publicly-operated hospitals that provide care to a large proportion of uninsured and Medicaid patients will see a reduction in revenue due to increased uninsured care should the ACA be repealed or further weakened."
As strategic mergers and acquisitions have increased over the past decade, Fitch says that for-profit hospitals and other corporate healthcare issuers are well-positioned to defend profitability if changes to the ACA threaten volumes or pricing power. In fact, the multiple threats to the ACA over the last decade have not curtailed investment in the corporate healthcare sector, which has been buoyed by strong underlying demand trends.