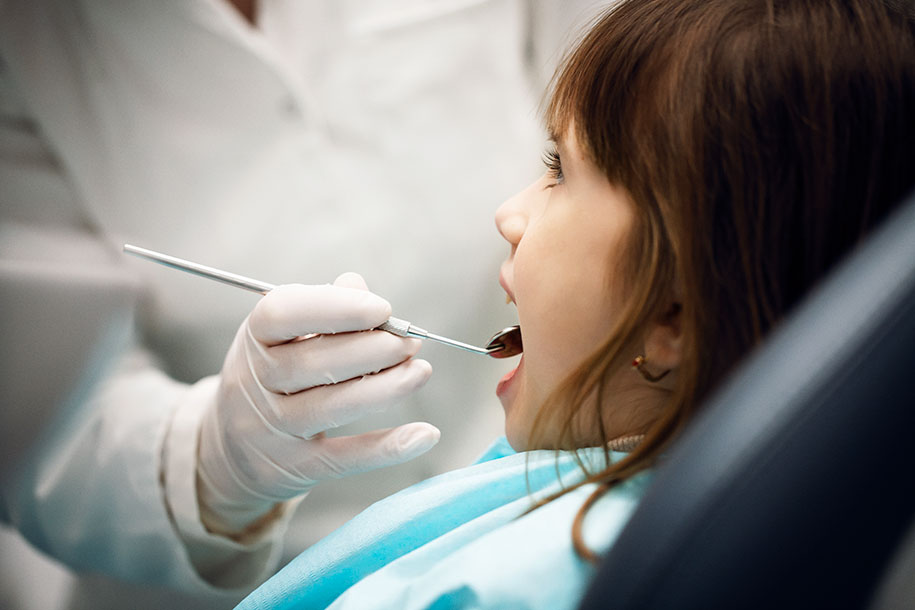 Selecting a dentist who meets your needs and expectations is a decision that's too important to make without careful consideration. Don't wait until a problem forces you to find a dentist – acting before you have a serious problem may save you time, money, and discomfort.
If you have a dental plan, check to see if your plan requires you to choose from a list of participating dentists. Some plans require that you use a participating dentist. Some insurance plans allow you to choose an out-of-network dentist (i.e., one who does not participate with the plan), but often your benefit will be less.
Get Dentist Recommendations
Ask friends, relatives, and coworkers for recommendations. Are they satisfied with their dentist's service and quality of care? Ask your family physician, pharmacist, and/or faculty members of a local dental school if they can provide the names of recommended dentists. You may contact your local or state dental society for dentist referrals. If you're moving, your current dentist may be able to make a recommendation.
Find the Right Dentist
Need help finding a MetLife dentist? Click here.
After you've come up with a list of two or three dentists, consider if they are conveniently located for you. If not, it may prove difficult to schedule and keep appointments. Next, call their offices and ask some preliminary questions. Some things you should ask:
What are the office hours — is the dentist available when you're available?
Does the practice accept your dental plan?
Is payment requested at each visit or will the dentist file a claim with your insurance company and bill you for the balance?
What are the fees for standard treatments (e.g., x-rays or cleaning)?
Is information about fees provided before treatment is scheduled?
Is the practice willing to set up a payment plan for more expensive treatments? Will they work with you to come up with a plan you can afford?
What is the protocol for patients who have emergencies during office hours, after office hours, or when the dentist is away?
If you call the practice with a problem, can you speak to the dentist? Are there established times for calls to and from the dentist? Are telephone calls returned the same day?
Are patients notified when it's time for a checkup? Some practices will make a reminder call the day before a scheduled appointment; this can be a very helpful service.
Your First Dental Appointment
On your first visit you will probably be able to decide if you've made a good choice. There are some important things you will be able to determine before you even see the dentist. Observe carefully: does the office appear to be clean, neat, and orderly? Is the office staff (e.g., receptionist) pleasant and helpful?
Because a trusting relationship between you and your dentist is so important, you may want to reserve time to ask questions during the first visit. These include:
Will the dentist develop a treatment plan for you and discuss it with you on a regular basis
Will the dentist provide treatment options?
How often does the dentist update your medical history?
If needed, does the dentist utilize sedation; if so, what kind of sedation?
Are patients carefully screened for periodontal disease?
Does the dentist explain techniques that will help you prevent dental health problems? Is dental health instruction provided – either by the dentist or the hygienist?
It is also important to use this time to decide whether you are comfortable with the dentist's manner. For example, do you find him or her easy to talk to and easy to understand? Does he or she seem happy to answer questions? Is the practice a high-volume operation in which the dentist rushes from patient to patient?
If you're dissatisfied with the dentist's answers to your questions or uncomfortable with the dentist's manner, consider using another dentist.
Do Your Part
Tell your dentist about any changes you notice in your teeth and mouth. Be particularly sure to mention any sores, swelling, or discoloration that you find on your tongue, lips, cheeks, throat, jawbone, or palate. Most oral cancers occur in people over 45, and dental checkups are important to detect cancerous lesions in early, more treatable stages.
Follow your dentist's recommendations for brushing, flossing, and checkups. By doing your part at home, you'll contribute significantly to a healthy mouth and a satisfying relationship with your dentist.
---
This article is based on information gathered from The American Dental Association and The Academy of Pediatric Dentistry.