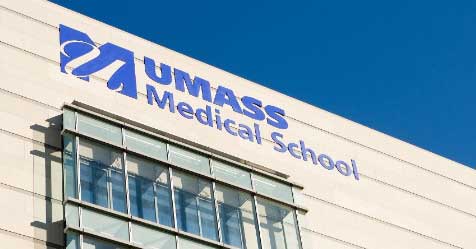 The Division of Medicine-Pediatrics (Med-Peds) was created in 2004 by the Chairs of the Departments of Medicine and Pediatrics to recognize the important role of clinicians trained in both disciplines, and to integrate them into the leadership structure of UMassMemorial Medical Center.
Our Vision
To enhance healthcare for children and adults spanning the continuum of life, to teach students and residents the discipline of combined Medicine/Pediatrics in a variety of clinical and academic settings, and to expand the contribution of Medicine/Pediatrics faculty to academic scholarship and institutional programs.
Our Mission
To promote the benefits of combined Med-Peds training
Increase the quality and quantity of providers offering comprehensive primary care for patients of all ages, including those with complex chronic conditions.
Provide high-quality training that prepares residents for Board certification in Internal Medicine (ABIM) and Pediatrics (ABP) and advanced training in any subspecialty within these disciplines.
Enhance patient care, research, and medical systems management through approaches that reflect broad perspective and experience.
To expand the scope of our combined Med-Peds practice
Increase the size and diversity of the patient population served by the Medicine/Pediatrics primary care office in Westborough, MA.
Expand the Med-Peds residency program to equal the national average of 4 positions per year
Increase the number of Medicine/Pediatrics faculty        
To advocate for Med-Peds faculty in their diverse roles as:
Comprehensive primary care providers in community and tertiary care settings
Primary care providers for specific conditions, such as obesity, cystic fibrosis, mental retardation/developmental delay, and congenital heart disease
Subspecialists in areas conducive to dual training and practice, such as Infectious Disease, Rheumatology, Endocrinology, Nephrology, and Critical Care
Educators and mentors of medical students and residents in Internal Medicine, Pediatrics, and Medicine/Pediatrics programs
Clinical and basic science investigators on conditions affecting patients of all ages
To participate actively and serve in leadership roles within the institution, including:
Quality improvement
Patient safety
Other aspects of healthcare management