The American Academy of Oral Medicine
Dear AAOM Annual Conference Attendees and Supporters,
The American Academy of Oral Medicine Board of Trustees regretfully announces the postponement of the 2020 Annual Conference originally scheduled to take place April 29 – May 2, 2020, in Orlando, Florida. We sincerely apologize for any inconvenience this may cause, but trust you will understand this decision has been made with an abundance of caution, and in the interest of public health to reduce the spread of COVID-19.
We are in the process of determining if we are able to reschedule the AAOM Annual Conference for later this year. We hope to provide this information very soon, hopefully in the next few days. The Hyatt Regency Grand Cypress in Orlando will be cancelling hotel room reservations in the AAOM room block in the next day or so.
We hope everyone follows recommended safety precautions and remains in good health and well-being. Thank you for your support of the AAOM and we hope to be able to count on your attendance as we reschedule this event in the future.
Lauren Patton
AAOM President
---
Thank you for joining us in Cleveland and supporting AAOM. Your participation in this event is greatly appreciated and we hope you found it valuable and educational. Be sure to join us again next year and save the date for the 2020 AAOM Annual Conference!
---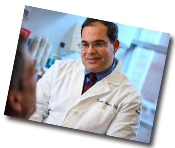 Oral Medicine is the discipline of dentistry concerned with the oral health care of medically complex patients – including the diagnosis and management of medical conditions that affect the oral and maxillofacial region. Our members care for thousands of patients whose underlying medical condition affect oral health and delivery of dental care. We advocate for optimal oral health and healthcare for everyone with medical illness.
Founded in 1945, AAOM offers credentialing, resources and professional community for oral medicine practitioners. Our membership provides care to thousands. We also offer resources – including our DoctorFinder feature – to help the public take advantage of this uniquely qualified specialty. Learn more about our Oral Medicine Experts.
AAOM is proud to partner with the following organizations: