Veterinary Hospital | School of Veterinary Medicine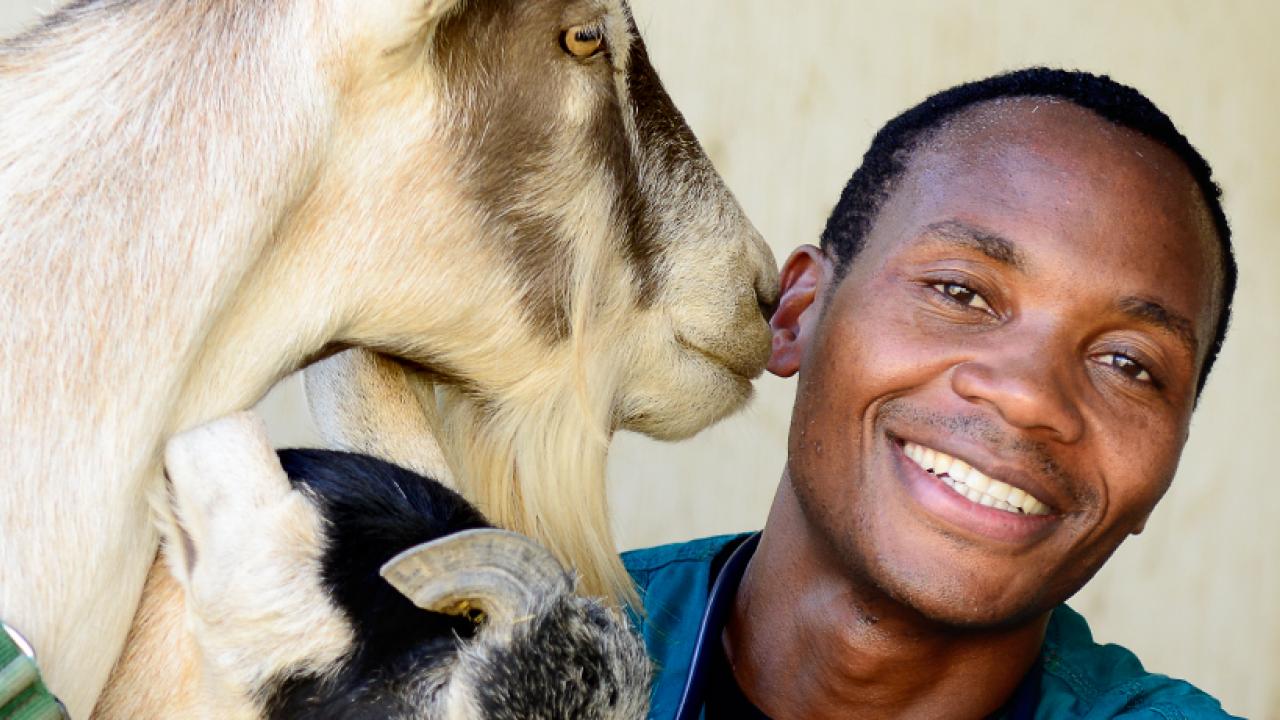 Due to developing circumstances surrounding the COVID-19 pandemic, including adhering to physical distancing and limiting public gatherings, the UC Davis Veterinary Medical Teaching Hospital is currently altering its patient receiving process. Clients are now being asked to stay in the parking lot, where they will be greeted by a hospital employee. Learn more about the patient receiving process in this video:
As of 8am March 19, the VMTH will be OPEN FOR EMERGENCIES ONLY. Currently, this status is scheduled to stay in place until at least May 1. Based on the mandatory shelter in place order for Yolo County, the hospital's receiving will be restricted to emergent medical conditions, follow up of current patients with urgent medical needs, and ongoing chemotherapeutic and radiation therapy treatments. Veterinary facilities are considered essential during these times, and our aim is to remain open in order to provide patient care to animals with life-threatening medical conditions.
Our Emergency Room will remain open 24/7 for emergent medical concerns. Please call 530-752-1393 if you need help assessing the urgency of an animal's condition.
Most appointments scheduled for the near future will be rescheduled. Clients are currently being contacted regarding cancellations and rescheduling.
In an effort to adhere to physical distancing guidelines, clients are not allowed in the building. Upon arrival at the hospital, clients should call the front desk at 530-752-1393 or use the emergency call buttons in the parking lot. A hospital employee will come out to greet you and bring your animal into the hospital. On-going communication between client and veterinarian will be via telephone.
The VMTH Pharmacy will reach out to clients needing prescription medications. We are encouraging mail options for those needing refills rather than coming to the hospital.
The VMTH's ongoing Pet Loss Support Group meetings have been canceled for the foreseeable future. If you are in need of any client counseling services, including pet loss grief counseling, please see our Client Support Counseling Services website.
Thank you for your continued support and patience during this time. By following these guidelines, you'll be helping us keep our team safe, ensuring we are able to continue to offer our community world-class veterinary care.
For the latest updates on coronavirus, please see our Coronavirus Resources Website.