Zinda Tilismath Maker Takes Unani Medicine Business Online with E-Commerce Site – Press Release


September 23, 2020 – Karkhana Zinda Tilismath, the makers of Zinda Tilismath and allied products has gone online. The launch of the firm online will help everyone who has been restricted to their homes because of the pandemic. They can now source the medicines they have trusted for years online.
Karkhana Zinda Tilismath is a Unani-medicine manufacturer that has been in business for 100 years. It has now launched its presence online in the form of an e-commerce site where customers can buy products online and also read detailed information about the products. The medicines offered by Karkhana Zinda Tilismath are all of herbal origin.
The firm's popular products can thus be bought online, including medicines such as Zinda Tilismath, which is a general purpose medicine, Farooky tooth powder, Zinda balm and Zint throat soothers. They can be purchased in various package sizes and their prescription, contents and methods of use are all explained in the site.
For the online initiative, the firm has partnered with Intentify Media. Zaid Ahmed, CEO Intentify Media, said, "We are glad that a 100-year-old globally recognised brand like Zinda Tilismath is now expanding into the online market; Intentify Media can help them explore possibilities in this digital journey." 
Unani medicine was developed by the Greeks thousands of years ago and is used in nations such as India, Pakistan, Sri Lanka, Middle Eastern nations and so on. It focuses on alleviating common diseases using natural ingredients. Unani medicines are available for a variety of diseases such as oral diseases, coughs, colds, diabetes, and so on.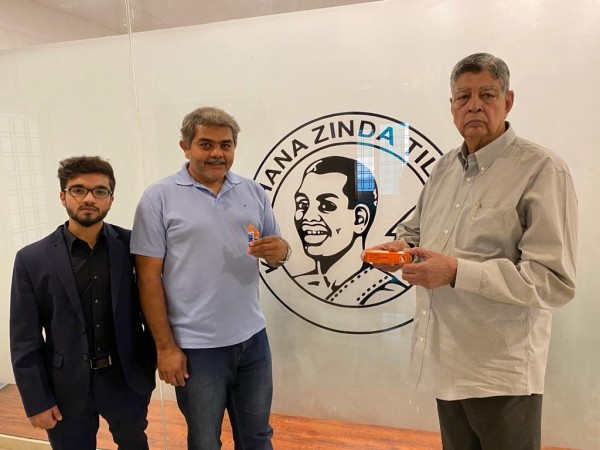 For more information, visit: https://zindatilismath.co.in
Media Contact
Company Name: Karkhana Zinda Tilismath
Contact Person: Zaid Ahmed
Email: Send Email
City: Hyderabad
State: Telangana
Country: India
Website: https://zindatilismath.co.in/